The best way to support small charities - #BeATrustee – at least that's what we think!
18 June 2018 | By Cause4 staff
At Cause4, we run the Trustee Leadership Programme, encouraging over 500 people a year to become Trustees - and our own team are testament to that. Ahead of the excellent Small Charity Week (June 18-23), here are our team's stories of being Trustees, and why we think it's important:
Michelle: For the last three years I have been a Trustee of the Discover Children's Story Centre in East London. When I joined I was living round the corner in Stratford and wanted to work with a charity doing good in the community. I then had my first child – so this was a match made in heaven, as it's a dream venue for under 5's. I hugely admire the team at Discover, they are constantly reinventing their offer and reaching out to engage the local community. They also make fundraising fun! Most donors love coming to the centre as they are made to feel very welcome.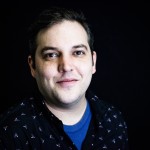 David: I joined the board of Babylon Arts in January this year. I moved out of London two years ago and wanted a position that helped me connect with my local arts scene. Babylon was a perfect fit and I've really enjoyed working with the team there. The charity really punches above its weight and offers a huge array of activity in Ely and the surrounding areas. On top of this, they lead an Arts Council England Creative People and Places project called Marketplace. The impact of this has been huge and stretches right out across the Fens. Being a Trustee is incredibly rewarding and I'd recommend anyone with an interest in joining a Board to engage with the Trustee Leadership Programme. It is so helpful to have some context prior to taking up a post and gives you a brilliant induction to the role and its responsibilities.

Brian: About 10 months ago I resigned my Trustee position at Step Forward in Tower Hamlets after more than 4 rewarding and memorable years. I really enjoyed my time at Step Forward, we achieved some significant successes, and I was fortunate to work with a very ambitious and able group of Board colleagues. However, I was also of the opinion that 4 years was probably a good cycle, and my stepping down from the Board would allow for a new Trustee, with new ideas and networks, to join the Board. There's never a good time to join a Board – as it is certainly going to take more of your time and commitment – though there can be a good time to leave! Whatever you do, if you get the opportunity, always #BeATrustee.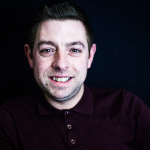 Ben: Being a Trustee of the Philanthropy Foundation has been eye-opening for me. Whilst the charity is different to the majority of organisations – being a facilitator to increase charitable giving, rather than a deliverer of activity – the principles of Trusteeship are the same. My role includes strategic planning, financial management, oversight of all activities, and ensuring our charitable impact is well documented – critical elements for all Trustees. I can only thoroughly recommend to others to investigate being a Trustee – the rewards for doing so are endless!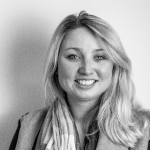 Annie: On January 1st 2018, I decided to set myself a very clear goal for the year and New Year's Resolution – to become a charity Trustee. After attending the Trustee Leadership Programme in Bristol earlier this year, I was one step closer to achieving my aim as I developed the skills and confidence I needed to join a Board. After approaching a small mental health charity in Tower Hamlets – Beside – I went and met with the charity's Trustees, and am thrilled at the prospect of joining their Board. Beside is a fantastic charity that focuses on supporting the community of Tower Hamlets through mental health support groups and a range of different services at a local level. They are a small charity, but with a huge impact, and I am delighted at the thought of becoming involved and helping to make a difference.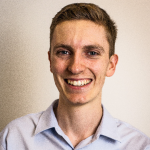 Ed: I set myself a target of becoming a Trustee before I turn 24. As part of this, I recently went through the Trustee Leadership Programme and I'm now keen to use my fundraising skills in a Trustee position. Small charities like Good Gym and The Felix Project are some of the most committed organisations I've come across, really focusing on their capacity to meet a need. I'm interested in joining the Board of a small charity so that I can have a big impact – and I can't wait to get involved!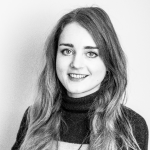 Emily: Having taken part in the Trustee Leadership Programme this year, I am in the process of working towards charity Trusteeship, and I can't wait to be able to assist a small charity to support its beneficiaries even better. Being on the Board of a small charity inevitably means more involvement, and therefore having a much more fulfilling role. I'm looking forward to using the expertise I use within Cause4 on a Board – and I couldn't have been better supported to do so than by the Trustee Leadership Programme. Now that I know all about governance, I know that in the case of small charities, little in fact means having a great impact!
Charities, large and small, are sustained by Trustees, who provide their skills, experience and knowledge to the position. The contribution made to the UK's charities by more than one million Trustees is invaluable – especially to smaller charities that are often volunteer-run. We're proud of the Cause4 team's commitment to Trusteeship, and we are always delighted to hear the stories of our TLP alumni who have gone on to enjoy Trustee positions.
Small charities across the UK are looking for Trustees. We're calling you to #BeATrustee as we think it's the best way of supporting small charities.
If you're currently a Trustee of a small charity, or if you're thinking of getting involved, tweet us @OfficialCause4, we'd love to hear your story!
(Cover Photo by Nathan Lemon on Unsplash)
More by posts by Cause4 staff