Brexit: Implications for Social Enterprises and Charities
9 March 2016
On June 23, the UK will hold a vote on whether to remain in the European Union or to vote for 'Brexit' (British exit). As such businesses, organisations, NGOs and individuals are now considering the potential impact that a Brexit would have. This blog looks specifically at the implications of Brexit for charities and social enterprises.
According to recent polls, 74% of people running social enterprises would vote against Brexit.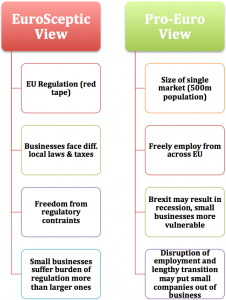 Similarly, the charity sector in general is worried about the implications that a Brexit would have on their activities. The Euclid Network and the National Council of Voluntary Organisations (NCVO) have both voiced concerns that UK charities would lose access to grants available through the European Social Fund and the European Regional Development Fund. However, the NCVO does believe that there remains room for improvement when it comes to the way that European grants to charities are distributed - particularly in allowing more grants to smaller charities.
Here are some views on Brexit from the Cause4 team: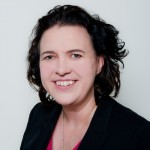 Michelle Wright, Chief Executive
From the perspective of a founder of a SME, my view is that we are stronger in the EU, but that tougher reforms are important especially in relation to less bureaucracy and regulatory constraints.

For business the decision around Brexit is motivated by whether it favours particularly sectors financially and there are huge variances in the benefits of staying in the EU or moving out of it, depending on the sector. For somebody working primarily in the charity and social enterprise sector in an international context, I'm concerned about Brexit – European grants via the European Social Fund and the European Regional Development Fund are the lifeblood for many charities, and for those that campaign and operate using the platform of the EU to influence debates on major global concerns – the UK needs a seat at the EU table. Similarly, we do need to be mindful, be it scaremongering or not, about whether Brexit would trigger a downturn in the pound and an ultimate recession, it's small businesses and charities that are most vulnerable during downturns in the economy.
Rosemary, Director of Finance and Resources
These are uncharted waters but the arguments in favour of remaining a part of the European Union point to a possible/probable effect on the wider economy. Should there be an economic downturn as a result of a vote in favour of leaving then, based on the last economic downturn, there will be a decrease in the proportion of people giving (up to 2%) and a decrease in the total amount of charitable giving (up to 13%). Moreover, there is normally increased demand on some charitable services due to economic downturn.

Should there be a wobble in the stock market as a result of leaving the EU then this would also have an effect on some charities. It may not sound much but 1.2% of the value of the stock market is owned by charities and churches. That is 1.2% of £3 trillion so it is a significant sum in itself. 54% of the stock market is foreign owned. Should this be reduced as a result of a Brexit then those charities with exposure to the stock market may find themselves very much worse off. My vote is for remaining a part of the European Union.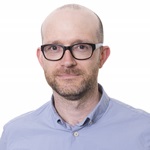 Brian Moran, Director of Digital Strategy
A significant consideration is the adverse affect that Brexit would have on the ability to recruit and retain talent from within the EU - particularly but not limited to those with digital skills. If the free movement of workers from the EU to the UK ends, the concern is that this would negatively affect the ability of UK businesses, including charitable organisations, to access the right skill sets from abroad.

The talent pool of digital skills in the UK is already constrained: Tech Nation's 2016 report highlights that 43% of digital businesses from across the UK's key cities for innovation still regard 'access to talent' as the number one challenge to growth.

With supply already outstripping demand, and homegrown digital skills reaching its make or break point according to the House of Lords Select Committee on Digital Skills, limiting that access to skills from our closest neighbours could be an instantaneous legacy of Brexit from which the UK's business and charitable sectors might take generations to recover.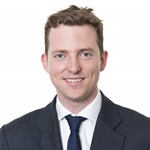 Tom Hoyle, Head of Philanthropy and Development
When I hear anti-EU campaigners talk about how great Britain will be when it doesn't have to deal with Brussels I'm reminded of the US Supreme Court Jurist Oliver Wendell Holmes' phrase, "taxes are what we pay for civilized society". Our EU subscription – about £9 billion a year or less than a single month's worth of UK exports to the rest of the EU - is a cost we bear so that we're not at the mercy of "buyer beware" goods and services and "fire at will' employment practices.

Even if the UK votes to leave, Brussels and a market of 500 million relatively well off consumers will still be there. British firms will want to do business with them and British families will want to visit. The only trouble is that they'll spend a lot more time worrying about tariffs and queuing at borders.

Similarly, we're not going to pull the drawbridge up on immigration by leaving the EU, and nor should we. We have an ageing population and a shortage of medics and trades people.

We've let gripes turn into a schism, somehow failing to make common cause with our European counterparts – some of whom presumably also get annoyed by eurocrats. Britain, which in the 1980s and 90s pushed the EU's most enduring achievements - enlargement and the single market, seems to have scuttled its own diplomatic oomph. It pays to be the EU's 'awkward partner'.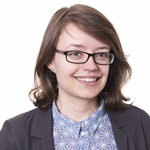 Georgina Wadham, Development Associate
There is much to be said for the financial benefit to UK charities of staying in the EU, and lots of pleasingly dramatic statistics and figures to confirm this: not only, for example, do charities face £200 million in lost funding and £37 million from Creative Europe suddenly becoming harder to access, but will lose access to EU-wide opportunities like the European City of Culture will be lost (which can regenerate areas neglected by UK funding programmes to the tune of £750 million.

However galling these figures may be, and whatever position they will put the charity sector in, only considering the economic results of leaving the EU ignores the issue at the metaphorical heart of the matter: the wider socio-political and ethical reasons charities should oppose 'Brexit'. Nicola Sturgeon, for example, has stated, "By working together within the EU, we can achieve far more and make a real difference to some of the world's most vulnerable people."

The EU is contentious, but contention begets debate, and considering ourselves against the standards set by others provides a sense of moral accountability that goes far beyond the price of fish.
So it seems that the Cause4 team is overwhelmingly on the side of 'stay in' Europe. Is Brexit a threat to social enterprises, small businesses and the charity sector in the UK? We'd love to hear what you think.