The Cause4 Forecast for 2017
16 January 2017 | By Cause4 staff
Last June, the Cause4 team pooled out collective ideas and perspectives in our post 'The Reality of Brexit for the Charitable Sector' and did our best to offer calm, collected views about what the referendum result meant for the future of charitable giving in the UK, and for the charitable sector itself. Now, six months and a whirlwind of political events later, we share our thoughts about what 2017 has in store.
Michelle Wright, CEO: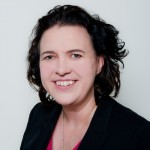 It will be fascinating to see how 2016 is regarded in history. I don't think there are many of us that could have predicted the momentous impact of events such as Brexit and the Trump victory in the States as we started this year. We are now seeing political drama and unprecedented tension surface across Western countries that means we are all going to have to face up to new realities.
And of course, what is so significant and adding to the overall concerns of the charity and social enterprise sector is that we simply don't know what the consequences will be.
As we move into 2017 it's perhaps obvious to reflect that the charities that will best weather the storm will be those that are flexible, adaptable and able to best change their business models where needed. Innovation across the sector is long overdue, and with 'necessity being the mother of invention' we might now see some significant opportunities arise.
Engagement with local communities, technological innovation and social media optimisation are just some examples of how charities can stay relevant to supporters. New solutions for the charity sector will undoubtedly need to involve technology. And they will definitely need to target younger people.
Brian Moran, Director of Digital Strategy:
There is no question that the digital agenda will continue to dominate in 2017. If the recent Lloyd's Digital Index is anything to go by then at a base level there is still a lot of advocating to do; 49% of charities lack basic digital skills and more than a quarter of charities surveyed still perceive the investment in digital to not be worth it. As Martha Lane Fox reminds us, one clear trend is the link between digital capability and organisational success. Of those charities that do see the value of digital, I believe that the ones that are more willing to adapt, and can do so quickly, will have the greatest chance of success.
What I think will happen in 2017 is that we will see Facebook position itself more consciously as the advocate and supporter of social good causes. Mark Zuckerberg's billion dollar pledge earlier this year has already demonstrated his personal philanthropic aspirations. However, it is the planned changes to his omnipotent social network in 2017 that may prove to be more influential, as the ability to accept donations for the first time will finally become available to millions of non-profit organisations who already have a captive supporter base using the platform. We'll get to see how this plays out in the US first and then the rest of the world later in the year. Given how influential Facebook proved to be at raising funds for Donald Trump, I wouldn't underestimate the importance of these new changes to how we all fundraise in the future.
Perhaps less noticeable but equally significant, I predict that 2017 will also be the year that mobile becomes mission critical; 2016 saw mobile usage outstrip desktop for the first time. With 84% of people using the same 5 apps, it is clear that designing an experience that is centred around mobile is going to be key in engaging supporters.
In fact, 'designing an experience' is a term that we will likely hear a lot more about in 2017 as customer relationship management (CRM) evolves into something more akin to customer experience management (CEM) in an attempt to create more loyalty and improve advocacy.
Amanda Rigali, Director of Strategic Development: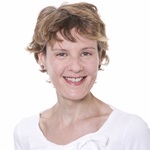 There will be many opportunities for Arts and Cultural Charities in 2017. The Government has already pledged £300 million to support Music Education Hubs over the next four years, and Arts Council England is expected to fund a raft of new, as well as existing, arts organisations, museums, libraries and sector support organisations through their National Portfolio funding programme 2018-22.
Meanwhile, Arts Council England has just published an updated Private Investment in Culture Survey, which shows the changing pattern of private investment from individuals, businesses and trusts & foundations in cultural organisations in England over the past three years. This will help cultural organisations benchmark their own performance in fundraising against that of the sector as a whole, and so will be helpful for setting appropriate targets over the coming years.
Tom Hoyle, Senior Associate for Philanthropy and Governance: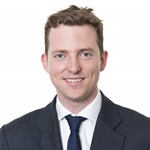 In 2017 the living experiment to test Bill Gates' aphorism that we "overestimate the change that will occur in the next two years and underestimate the change that will occur in the next ten" will get under way in earnest. Since Brexit hasn't happened yet and Donald Trump will not be the US President until the end of January, we ain't seen nothing yet.
Unless there's a mighty crash there'll be no told-you-so satisfaction for anyone in 2017, so I'm shirking the task of offering a prediction. But I do so in the belief that history is not yet written, everything's in flux. Ultimately, we get the politicians and the society we deserve – charity Trustees need to realise that they contribute to the whole. A civil society (and regulator), which has spent recent years bogged down in various avoidable battles involving lobbying, fundraising regulations and public sector procurement, needs to get its act together in 2017.
Gina Miller's Article 50 campaign will have ramifications. And whilst I don't think the high court's ruling will or should stop the Article 50 notification proceeding, (pending appeal) Gina Miller has done us a civic service, at some personal sacrifice, preventing a precedent that would have allowed government to run off with citizens' rights where they're bound up in a treaty. Nobody has done more in recent years for genuine parliamentary sovereignty, and if we stay in the European Single Market, it will be largely down to this and not anything that David Cameron or George Osborne ever legislated.
Whilst we need another decade for Bill Gates' test results, my advice for 2017 is don't write anyone off, don't rule anything out, and have a good memory.
Camilla Tetley, Entrepreneurship Programme Associate: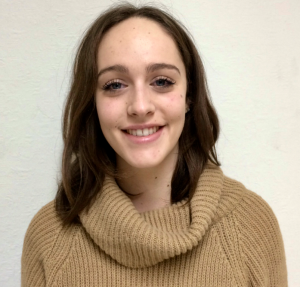 2016 has done its best to shock however at Cause4 we always try and focus on the positive. We've witnessed new and impactful collaboration between charities and business, the rise in interest and popularity in B Corporation status, and crowd-funding techniques which have seen success with low individual donations adding up to high totals.
Public budget cuts and political instability have undeniably resulted in more hardship for the disadvantaged, and both statutory and European funding have suffered. Private funding however remains high (businesses gain by giving and the rich are still rich), statutory funding has been set aside for NGOs, and end of year reports by bodies such as Arts Council England, Charities Aid Foundation, and NCVO provide us with more insight to glean.
Furthermore, technology and digitalisation are increasingly facilitating charitable giving, for instance, JustGiving both partnering with Eventbrite and developing a contactless donation app in 2017, as well as Storm - the new charitable search engine that plans to give over £200m to charity next year. We can only hope that fundraising sources and techniques will continue to be creative and diverse, and that individuals will continue to demonstrate their charitable spirit – even low-level giving adds up.
Beth Brindle, Development Intern: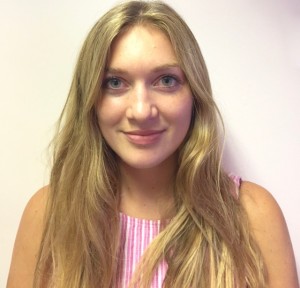 2016 witnessed some interesting developments within charities that have the potential to impact across the charity sector in 2017. One instance of this was the decision by RNLI (Royal National Lifeboat Institution), the first sector organisation to completely move its communications to an opt-in-only system.
This idea was initially considered a risky proposition, with the charity's predictions estimating costs of £36m over the next five years, equivalent to almost 19 per cent of the charity's 2016 income of £191m. However, early results have been surprisingly positive. The charity now spends significantly less resources overall on fundraising communications and sees this "being almost a step across the Rubicon to a new world of engagement and fundraising".
This system focuses exclusively on voluntary opt-in engagement, and maximises the probability that any resources invested in engagement and fundraising with people who have opted in will yield some form of beneficial return to the charity. There is more work to do to monitor the effectiveness of this approach, however the thinking behind this points to a new era of managing fundraising communications. There's every reason to believe that we could and should see wider-scale adoption across the charity sector in 2017.
Megan Alexander, Development Intern:

2016 saw a year of great disruption across the charity sector and now, more than ever, the sector should innovate and take risks to create change and move forward in 2017. I believe this can be tackled by reaching out and engaging younger people from all walks of life. Finding employment and a way into the sector isn't all that easy; it often involves unpaid work and long hours as an essential route into employment. So, new approaches to attracting talent are welcome. The international children's charity Child.org is offering attendance on its Charity Apprentice course for free, with the aim being to offer a planned route into the charity sector, attract fresh talent, and to develop the experience of those candidates; all things that are needed.
Another approach to get young people engaged is through taking on leadership positions, such as serving as a Trustee. The Charity Commission conducted a research report highlighting how young trustees can bring bundles of enthusiasm and a fresh perspective; what is clear is that younger people bring something different, a range of skills and experiences that can equip charities to spot new challenges and plan positively to engage a wider, more inclusive audience. 2017 will require not just experienced heads, but passion, motivation and ambition to succeed.
Do you agree with our forecast for 2017? We'd love to hear your thoughts and predictions - comment below or tweet us at @OfficialCause4 to join the discussion.
More by posts by Cause4 staff