Cause4's Pick of the Month
1 August 2018 | By Cause4 staff
Check out the latest picks from the Cause4 team, as we showcase the Entrepreneurs, Trustees, Business Leaders and Fundraising Fellows we believe should be celebrated this August.
---
Charity Leader of the Month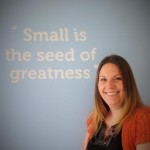 Cause4 is delighted to announce that our Charity Leader of the Month is founder of the community interest company, Help4Wales Foundation, Jemma Shepherd. Help4Wales Foundation's Animal Safe Haven is the first nationwide pet fostering service in Wales – supporting victims of domestic abuse by caring for their pets while they access safety and work to rebuild their lives. With 89% of domestic abuse relationships involving some kind of harm or trauma to the family pet, victims can struggle to leave, due to their pet being a pawn in the coercive and manipulative behaviour they are subject to – they know their animal may die.
However, most refuges cannot take pets, meaning the threat of their pet being harmed can be a major barrier to victims escaping abuse. Jemma set up Help4Wales Foundation last year to target this issue, and it has since been in high demand, receiving 150 enquiries about temporary homes for pets in the first three months of 2018. Each animal receives a full health check, vet treatment if required, and a fosterer to provide a temporary loving home from one of its 78 volunteer foster carers.
"It's a great honour to be selected as Cause4's Charity Leader of the Month. After working in the care sector for over 10 years, I wanted to set up a service that supported individuals to rebuild their lives. Animals are a huge barrier to people accessing services, as they can be a huge support to individuals and part of the family. Being a pet owner myself, I would be heartbroken if I had to rehome or leave my pet and I can fully understand why people don't leave them. Our aim is to help as many people as we can by temporarily caring for their pets while they access services and rebuild their lives."
You can follow Help4Wales Foundation on Twitter at @help4wales.
---
Entrepreneur of the Month
As a B-Corp, Cause4 is always thrilled to learn about other enterprising organisations. This month we saw that The Skill Mill, an award-winning social enterprise, has received funding from The Department for Digital, Culture, Media and Sport.
In recognition of their success, Cause4 is delighted to announce that the founding Director of The Skill Mill, Davie Parks, is Cause4's Entrepreneur of the Month.
The Skill Mill is an international social enterprise that provides environmental employment for young ex-offenders. Alongside employment, it helps young people to undertake accredited training and achieve a nationally-recognised qualification.
Not only is the work delivered by young people significant for local environmental issues, but The Skill Mill helps to reduce re-offending and increase community safety through engagement of ex-offenders in employment.
Founded in 2013, it has worked with 80 young offenders in Britain. Current Skill Mill sites include Newcastle, Leeds, Liverpool, Durham and North Yorkshire, as well as Tallinn in Estonia. Having been selected as our Entrepreneur of the Month, Davie said:
"I am very much the accidental entrepreneur, so being selected as Entrepreneur of the Month by Cause4 is at the same time very gratifying and surprising. Sometimes in life the best things happen just by accident and, having taken one or two risks, I think The Skill Mill is a great example of that!"
You can follow The Skill Mill on Twitter here: @The_Skill_Mill
---
Trustee of the Month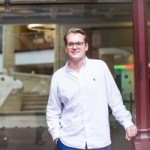 We are delighted to announce that Trustee Leadership Programme alumnus and Trustee of The Renaissance Foundation, Tom Gayner, is Cause4's Trustee of the Month.
Tom is a Business Development and Marketing Manager and joined the programme as he knew that being a Trustee involved responsibilities that couldn't just be learnt on the job. As a Trustee, Tom has linked his skills to the charity's needs and gone on to meet 'really interesting people'.
Tom is loving his role as a Trustee, stating
"The impact that you have as one person is incredibly significant"
You can follow The Renaissance Foundation on Twitter here: @RF_Tweets
---
Fellow of the Month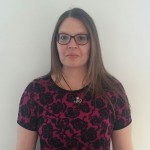 We are delighted to announce that Carol Rayner is Arts Fundraising & Philanthropy's Fellow of the Month.
Carol Rayner is now the Head of Operations at Mercury Theatre Colchester, having previously worked at the organisation as their General Manager. The Mercury Theatre is the most active producing theatre in East Anglia and is currently undergoing a capital redevelopment project. Carol is delighted to be part of the Fellowship at such a pivotal time for the Mercury. Carol also has a degree in Theatre and Media Drama.
Reflecting back on the previous year and her experience being on the Professional Fundraising Fellowship, Carol said:
"My fellowship has been a fantastic opportunity for me to develop my leadership potential and gain a wider understanding of the amazing industry in which I work"
You can follow Mercury Theatre Colchester on Twitter here: @mercurytheatre
More by posts by Cause4 staff