Finding Clarity in the Cloudy Third Sector
24 July 2017 | By Cause4 staff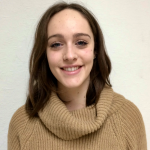 Are charities losing their value in a rapidly growing network of social enterprises?
In recent years, a range of new business models for social benefit have emerged, including 'Community Interest Companies' (CICs) and 'B Corporations', which, for some, challenges the perception of what it might mean to be a registered charity or whether this model still has relevance to the wider public.
On the face of it, it can be a confusing picture. Being assessed and regulated by different governing bodies means different things for impact reporting, income generation, and asset management of charities, CICs and B Corps. As Cause4 has achieved B Corporation status, as a business we must reach high standards of social and environmental performance, and consider the impact of our decisions on shareholders and stakeholders. However, we feel that the B-Corp model of developing a profitable business for social good suits us perfectly! It's more flexible for us than being a CIC and at the end of the day the rule of thumb is to adopt the business model that best supports you to carry out the activities that you want to do.
It seems that as the charity sector expands and evolves to include more creative, modern and entrepreneurial organisational models, the traditional perceptions of what it means to be an organisation operating in the charitable sector are continuously changing.
Social enterprises and charities must comply with the regulations that apply to them, 'speak the language' of their respective regulators and make a strong case for support (either for certification, or for charity fundraising). This level of regulation is not always straightforward, as some elements are not easily measured; for instance, many alternative medicine charities struggle to find support due to difficulties in measuring results. Impact measurement is central to the success of a charity, and sets charities apart, both from each other, and from other social benefit organisations.
Charities that fail to demonstrate impact generally fail to attract continued support. Whilst sometimes a large amount of charity income comes from donations through personal connections, charities are (generally speaking) unique in that their activities depend on public support, which is gained in the form of donations, corporate support, and grants as a result of clear social impact.
So where do B Corps and CICs fit in? These organisations generally rely on income from trading activities rather than primarily on public support. Whilst companies must work hard to be certified, charities must work hard to attract sustained funds by delivering a clear message in the face of public scrutiny, which isn't an easy task. But B-Corps and CICs might well 'sell' more based on the fact that the public like their ethical messaging and ways of doing things.
It's rather a complex picture, the growth of socially conscious organisations and differing models can seem clouded at a glance. Companies are formed for a wide range of reasons, and new certifications and models of carrying out socially responsible business can be inspiring. In fact, many traditional philanthropists are attracted by the idea of enterprise and may in fact favour the new models in which to invest their money.
In my view, any organisation working to be recognised for its socially minded efforts should be celebrated, as well as being held accountable.
Charities will now need to work much harder to stand out in an environment that is warmer to social enterprise. Charities, CICs and B-Corporations all need to make their case attractive to the public and mainstream charities should look hard at establishing their enterprising credentials, to focus on creative campaigning and an inclusive digital presence if they are going to remain relevant and attractive to the public.
What do you think? We'd love to hear your views.
@CamillaTetley
More by posts by Cause4 staff