Funding The Garden Bridge: public good or crossing into murky waters?
27 October 2016 | By Cause4 staff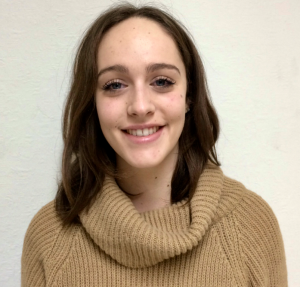 The Garden Bridge project has promised Londoners the luxury of a beautiful green space, filled with luscious trees and plants stretching 367 meters across the Thames.1 The bridge is currently estimated to cost £185m, and many questions surround its funding (via The Garden Bridge Trust). £60m of its cost is to be publicly funded, and £125m privately funded.2 While there are clear issues with the use of public funds for the bridge (a loan with uncertainty around payback3), the sources of 'private' funding should also be carefully considered – in the form of grants given by trusts and foundations.
According to the Garden Bridge website, it will bring the following benefits to London4:
Reducing pedestrian journey times between Temple and South Bank
Linking cultural centres and attractions on the North and South Bank
Encouraging the use of Temple Underground
Creating new routes and improving pedestrian safety
Encouraging an increase in regular walking and associated health benefits of people walking further
Creating hundreds of jobs in construction employment and operations
Adding to London's cultural offer
Grants made by trusts and foundations may be classified as 'private funding', but there is a connection with the public: the resources of trusts and foundations are based on their agreement with the grant-giving aims of those bodies. Individuals have donated private funds to the Garden Bridge Trust of their own accord, but trusts and foundations have obligations to their supporters, in relation to how they are publicly positioned, and who they make grants to accordingly.
The following trusts and foundations have given to The Garden Bridge Trust:
Trust/Foundation
Aims of the trust
Amount (£)
The Monument Trust
Health and Community Care – substantial HIV/AIDS projects in the UK and Africa, social exclusion, sexual health of young people, and hospices;

Arts and Heritage – arts, architectural and environmental projects of national or regional importance. Cultural projects which will make a major contribution to improving economically depressed areas;

Criminal justice.5

20m
Anonymous
-
5m
The Garfield Weston Foundation
Helping those most in need. Arts, education, youth, health, community, environment, religion, and welfare.6
2m
The Taylor Family Foundation
Helping children and young people, particularly from disadvantaged backgrounds, in education, health, recreation and the performing arts.7
åá2m
Anonymous
-
1.5m
Atkin Charitable Foundation
Relief of poverty; distress and sickness; advancement of education; protection of health; and any other charitable purpose.8
1m
The Sackler Trust
To support the arts and sciences.9
1m
The David and Claudia Harding Foundation (founding donor)
Any charitable purpose in any part of the world, at the discretion of the Trustees. Specific emphasis is given to scientific education and research, in particular that involving mass data and the understanding of risk, a very broad spectrum of charitable causes are supported, especially in the hospice and social care fields.10
250k
Hintze Family Charitable Foundation
To advance education;

To support museums, libraries and art galleries and promote access for the public to works of artistic, scientific, historic, architectural or cultural importance;

To support the Christian faith and institutions;

åáTo relieve sickness;

To further such other purposes which are charitable in accordance with the laws of England and Wales, at the discretion of the trustees.11

200k
The Deborah Loeb Brice Foundation
Mainly U.S.-based organisations, for the benefit of the arts in London, England. Some funding for education.12
200k
London Mayor Sadiq Khan interrupted its construction by setting up an inquiry into its use of public money, after TfL asked for an extra £3m of public funds.13 Furthermore, private donors and anonymous foundations have retracted pledges.2 You can't help but wonder whether all trusts and foundations should have a Sadiq Khan on their Board of Trustees, or someone representing a reasonable and informed 'voice for the people'.
The aims of all the above-mentioned trusts and foundations are for public benefit, but Ian Mell (lecturer in planning and civic design) asks whether we can "justify developing new green spaces, when the costs of maintaining existing ones is already overwhelming". He raises the point that as the bridge "will be administered by a trust, rather than a public authority, (...) the trust will have the power to close the bridge for private events throughout the year (for maintenance funding), and dictate how the bridge is used – so far, the list of unacceptable activities include cycling, playing an instrument, and flying a kite."14 Thames Central Open Spaces argues "serious overcrowding already experienced on the Queen's Walk would become dangerous with millions of extra visitors to the area. There would be unnecessary pollution in the river from thousands of tons of concrete and also in the atmosphere from additional tourist vehicles and heavy construction work."15 Public benefit isn't the first thing that comes to mind here.
Perhaps the decisions of trusts and foundations in situations such as these should be a more stringent, transparent, and inclusive process (involving the concerned public) to ensure they give in accordance with their aims? All organisations with decisive power over money entrusted to them by any part of the public should have an equal duty to adhere to the aims they communicate publicly, and to interpret the aims fairly, not merely as soft guidelines. Yes, The Garden Bridge would be a beautiful addition to the Thames, but are Londoners travelling from Temple to Southwark the most in need, and would the Garden Bridge make the world a better place?
1 http://www.theguardian.com/politics/2016/jul/11/london-mayor-sadiq-khan-...
2 http://www.cityam.com/249002/vauxhall-mp-has-blasted-construction-garden...
3 https://www.theguardian.com/uk-news/2016/jul/21/london-garden-bridge-may...
4 https://www.gardenbridge.london/questions-answers/benefits
5 http://www.sfct.org.uk/the-monument-trust/
6 http://www.garfieldweston.org/
7 http://www.thetaylorfamilyfoundation.co.uk/
8 http://apps.charitycommission.gov.uk/Showcharity/RegisterOfCharities/Cha...
9 http://apps.charitycommission.gov.uk/SIR/ENDS97/0001132097_SIR_20131231_...
10 http://apps.charitycommission.gov.uk/SIR/ENDS78/0001120878_SIR_20130405_...
11 http://apps.charitycommission.gov.uk/SIR/ENDS42/0001101842_SIR_20131231_...
12 https://fconline.foundationcenter.org/grantmaker-profile/?collection=gra...
13 http://www.bbc.co.uk/news/uk-england-london-36761890
14 http://www.independent.co.uk/property/london-s-garden-bridge-city-centre...
15 http://www.tcos.org.uk/about-us
Are you team Garden Bridge? Do you think grant-giving bodies are fulfilling their responsibilities by supporting it? Join the conversation by leaving a comment below, or tweeting us at @OfficialCause4 to take part in the discussion.
More by posts by Cause4 staff