Lunchbox - using tiny taps to feed the world
23 September 2016 | By Cause4 staff
This article is authored by James Wood at Lunchbox.
We ar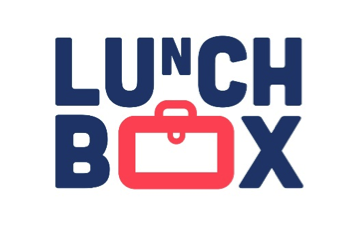 e a society that loves giving to charity. In the UK, 80% of us donate on a regular basis, giving over £12 billion to charities each year. However, as technologies adapt and evolve, charities could be doing so much more to make donating a simple, effortless act.
Lunchbox, a digital charity donation box, gives you the opportunity to feed a child with a single tap of your card. Lunchboxes sit in eateries across London next to card machines at the point of sale. The box is set to take a donation of 30p – meaning customers can pay for their own lunch and someone else's in one fell swoop.
We've seen something of a paradigm shift over the last decade in the way we pay for goods and services in many areas. In the UK, more payments are now made by card than by cash, and £3.3 billion of our transactions are made using a contactless card. However, the majority of charity donations are still made using cash and coins, with a further third regularly given by direct debit. We wanted to find a way charities could use contactless payments to make the act of donating both easier and more impactful.
Early in 2016, Earnest Labs partnered with global charity Mary's Meals to create Lunchbox.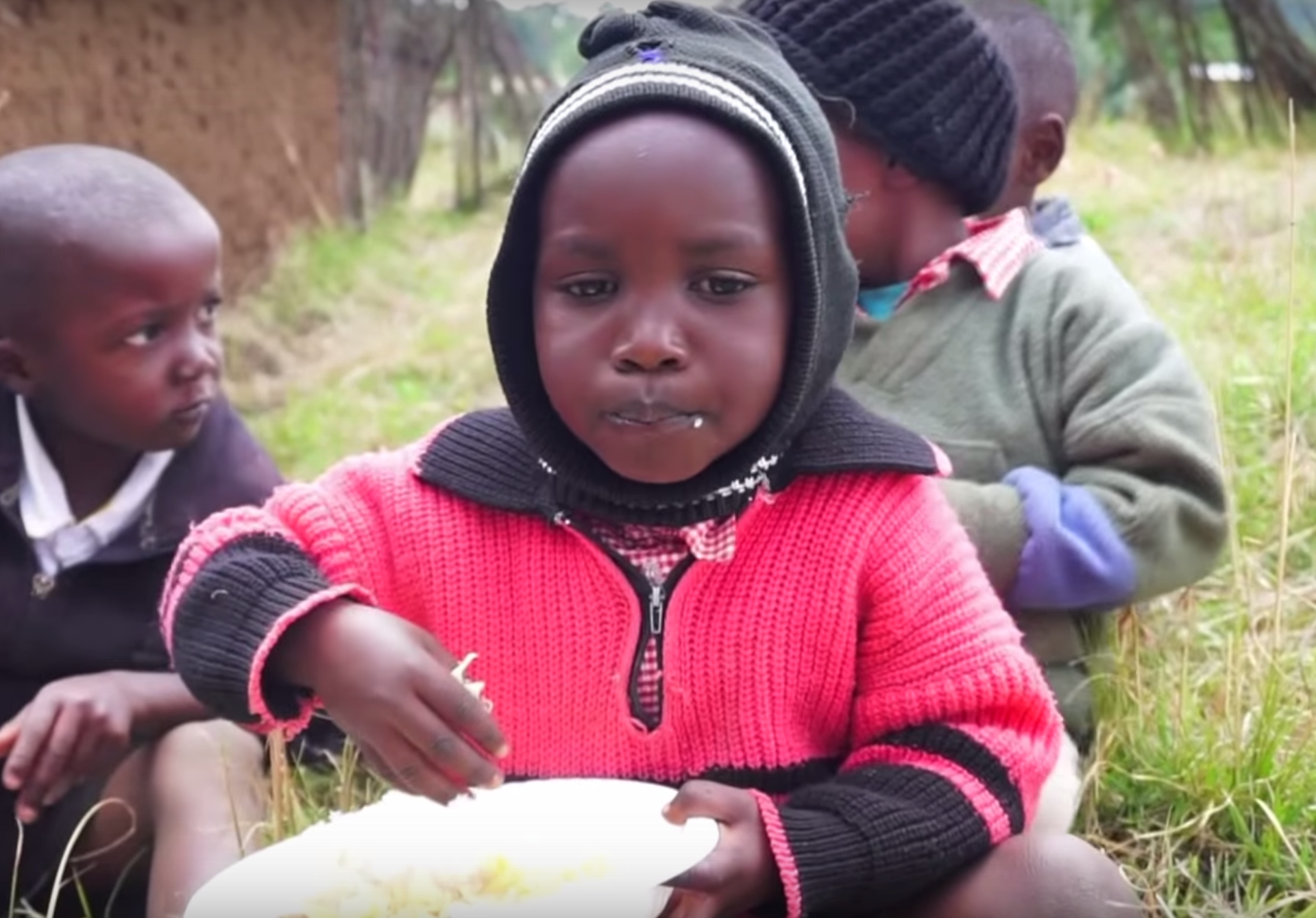 Mary's Meals has set up community-run school feeding programmes in some of the world's poorest countries including Malawi, Liberia, India and Haiti. The charity can provide a meal for an average of six pence, so each 30 pence donation collected by Lunchbox terminals provides five meals to hungry children, helping them work towards a better future with one simple action. A tap.
Adhering to the four key principles
A 2014 report by the Cabinet Office, 'Applying behavioural insight to charitable giving', states that four behavioural elements are key to successful donation campaigns:
1- Make it easy
The beauty of Lunchbox is in the simplicity and the donor's cognitive ease. Customers already have their card out, and the message is simple: the donation mechanism is a single tap at a small cost.
Lunchbox bypasses all of the difficulties associated with traditional donations, meaning charity representatives no longer have to struggle to approach you in the street.
2- Attract attention
The story of a Lunchbox donation is one that can be quickly and easily explained. Pay for someone else's lunch while you pay for your own. It's an attention-grabbing message and, as the terminals are in places that people visit regularly, it's easy to drive home.
3- Make it a social norm
Donating using Lunchbox could become habitual, a part of paying for your lunch. The food you are donating could actually be part of the menu, or even sit on the shelves, becoming something so simple that people can donate whenever they wish, easily.
4 - Timing and context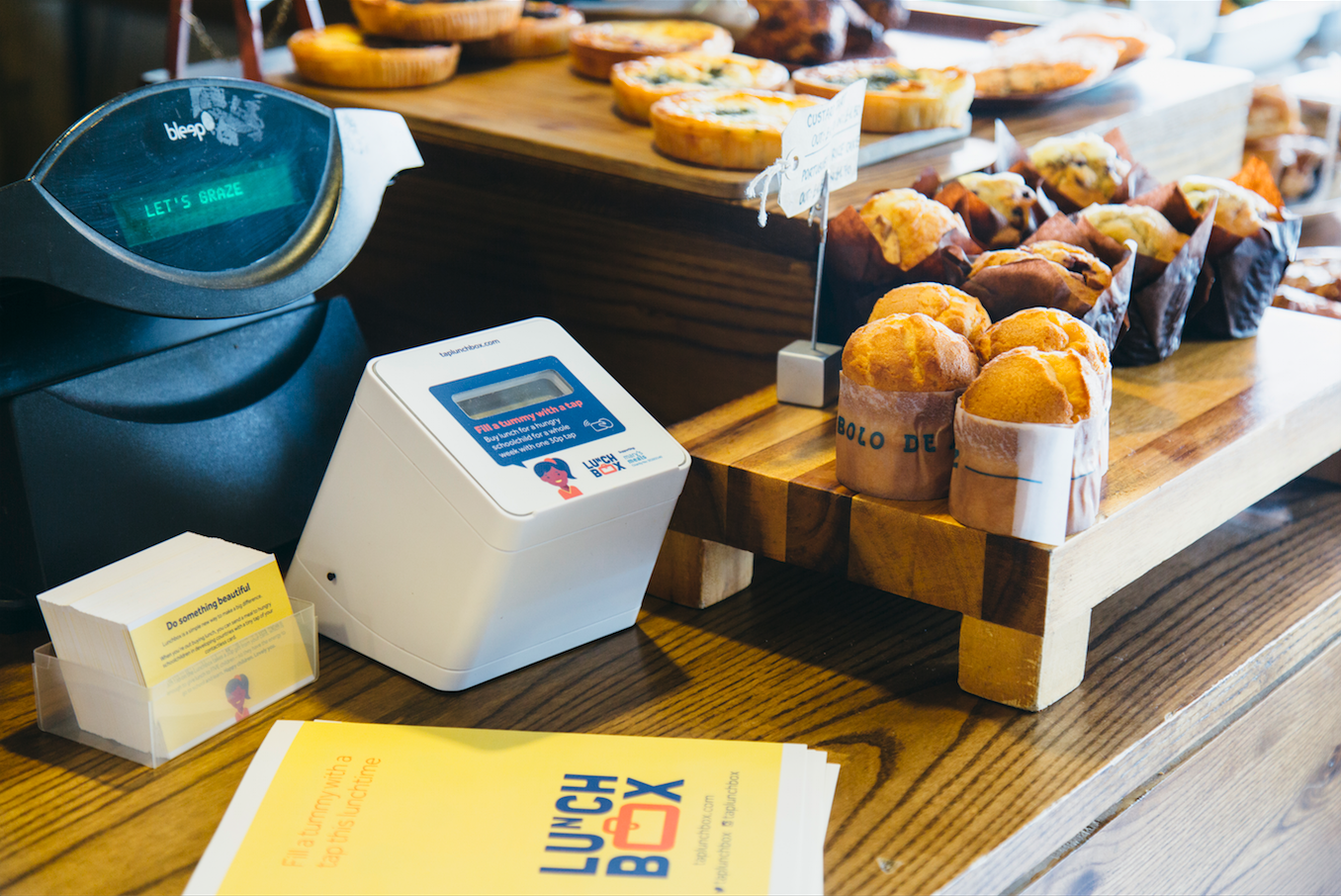 Timing and context are the key features that make Lunchbox a success. 90% of people say they are motivated to donate to charity due to compassion for those in need, and 62% will give if they feel personally affected.
Lunchbox asks for donations for people who can't afford lunch and will go hungry, exactly at the point donors are themselves hungry and buying their lunch.
This context throws the fact that they could feed a child for a month – for just a fraction of what they spend on themselves as a matter of routine – into stark relief.
Find out more information: taplunchbox.com or follow Lunchbox: @taplunchbox
More by posts by Cause4 staff