Tangible Benefits: What is the true value of heritage?
11 August 2016 | By Cause4 staff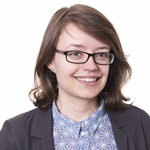 The story of England is written in its stones, bricks and landscapes.
From period novels, dramas and films to descriptions like the above (from English Heritage) Britain's long and turbulent history is something that has long captured the imaginations of both natives and tourists.
Charities in general face a constant struggle to make themselves seem relevant. In responding to a current need, charities can ensure that they are both acting in the public benefit and that they are making the most compelling case for support to funders. Inevitably, for something which is so focussed on history, Heritage charities face a certain amount of difficulty in presenting themselves as being as relevant to contemporary society as other arts charities.
Recently, one of the largest heritage charities in the UK has come to public attention for its controversial projects. In February, English Heritage was accused of 'vandalising' the Cornish coastline by commissioning a sculpture of the face of Merlin, whom legend holds lived at the nearby Tintagel Castle. The project drew criticism from local residents, who resented the misrepresentation of their heritage. Last week, English Heritage once again made its way into national headlines (and with some degree of ridicule) for making clear that its bid to have jousting considered as an Olympic sport was, in fact, serious. It's easy to see why the public might come to view heritage as just being a matter of whimsy.
The impact of heritage projects may not be immediately obvious to those of us stuck behind our desks in London, but that doesn't mean it isn't there for children and adults alike at Hever Castle, Hadrian's Wall and Tintagel. Engaging with heritage "provides the roots of our identities, and enriches the quality of our lives".
In anthropology, heritage can be represented in two forms: the intangible (cultural heritage, such as folk music, legends and theatre) and the tangible (buildings, monuments and landscape). Similarly, there are two different ways we can perceive the benefits of heritage: the intangible (the creation of curiosity, the wonder and delight of children, feelings of national identity) and the tangible.
So what is the tangible benefit of heritage? In the first major assessment of the impact of its work on the British economy, the Heritage Lottery Fund lists that the heritage industry has contributed £7.4 billion to the UK economy and created 195,000 jobs. It motivates around 30% of international trips, generating wider revenue for the UK Tourism industry. Additionally, it generates huge income for local businesses nationwide: of every £1 spent on a heritage trip, only 32p is spent onsite, and the remaining 68p is spent in the local .
There are few industries, and few types of charities, which could be said to bring such a benefit to the wider UK economy, and which have such a widespread effect on shaping identity and education at the same time. That the past is different to the present doesn't mean that we can't translate our history into something relevant to the modern day: however there is a difference between being relevant and simply being in the public eye.
The heritage industry has proven its relevance to British people by creating jobs, creating interest in British culture, generating huge revenue and maintaining the fabric of historic landmarks. By courting headlines about jousting and wizards, perhaps English Heritage risks undermining this work, and seeing heritage continuing to be considered as "dumbed-down, populist trash" rather than, sometimes literally, being groundbreaking.
Problem is that this is the first report of this scope – the report states that "Part of the reason why the economic impact of the heritage sector has been underestimated is that we simply haven't had the data to make our case. This report is the first to provide those missing numbers, and demonstrates that the heritage-based tourism economy is bigger than other studies have previously suggested. " "Òbut I know that's not the same.
What value do you think heritage has? How can heritage charities stay relevant in todays fundraising environment, and communicate their value? Comment below or tweet us at @OfficialCause4.
More by posts by Cause4 staff