Trust in Charities 2018: A Charity Commission Report and a Cause4 Response
16 July 2018 | By Cause4 staff
At the beginning of July 2018, The Charity Commission published a report titled 'Trust in Charities, 2018', which given the sector's recent scandals, namely, Presidents Club and Oxfam, is very timely.
The research was carried out by Populus, who surveyed over 2,050 adults across England and Wales, and showed that overall, public trust in charities has remained largely the same since 2016 – remaining at a low 5.5 out of 10.
Whilst previous reports have fixated on measuring the extent to which the public trusts charities, this year the Commission took a slightly different approach, focussing on what trust means for the sector, how it relates to success and what charities can do to demonstrate trustworthy behaviours.
The results have given the sector clear indicators for what is needed to be a trusted charity:
Transparency about where the money goes
True to your values
Efficient in your use of resources
Well-governed and well-managed
Able to demonstrate making a positive difference
So what can be done to meet these needs? The Cause4 team have the following thoughts: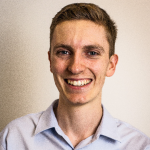 Transparency about where the money goes – Ed Harvey
We are now in a period where all charities will face extensive scrutiny over their spending, whether it's salaries, fundraising costs or overheads.
In light of this, it's been so encouraging to see many charities rise to the occasion and be completely upfront about their spending, such as through pie charts of their spending in their annual accounts or even on their website.
Charities need to have the confidence to present their expenditure to their donors, beneficiaries, stakeholders and the general public. This openness should help to encourage best practice in financial management, and I hope that it helps donors to consider the various options that they have for supporting a charity, and how they want their donation to help a charity.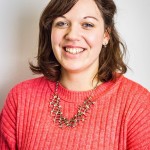 True to your values – Maria Thomas
One of the key findings from the report was that the public want charities to 'live their values'. Whilst a small number may have lost sight of this, it is still those strong values that make the charity sector what it is.
Being true to your values will result in a positive difference to your cause and will rebuild public trust in charities. Your values should guide policy decisions and when embodied throughout the organisation, this has been correlated to big increases in public donations. Here's hoping by the next report that the public will believe in the 'value' of charities once more.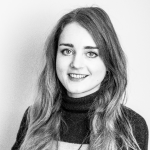 Efficient in your use of resources – Emily Clarke
Donors need to know that their money is being used in the best way possible. Charities have always faced scrutiny, and with leading organisations being put in the spotlight in recent times for their representatives' behaviour, the sector must work harder than ever to show that donations are being used wisely.
With limited resources, it is important that everything is used to ensure the maximum benefit in the most economical way. Money needs to be spent judiciously, with as little waste as possible – so be sure to make sensible decisions about priorities, review your contracts with service providers and ensure that all members of staff are onboard and able to justify expenditure and cost-saving measures.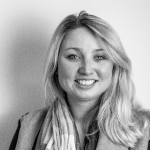 Well-governed and well-managed – Annie Jarvis
It is no surprise that good governance and management are important factors when considering charity trust. With scandals around mismanagement such as Kids Company in 2015, the public are becoming increasingly concerned about who is running an organisation and how it is being led.
Whether the organisation has paid employees or is entirely volunteer-run, charities need to have regular audits of those in charge, and to make sure they are held accountable for their role. To ensure we are meeting our obligations to the public, a charity's Board should be diverse in its skill-set, and should complement management, allowing for an organisation-wide culture of demonstrable positive impact, transparency, and efficiency.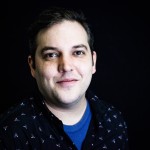 Able to demonstrate making a positive difference – David Johnson
Charities are truly vital assets, and they make a genuine difference to people, places and communities across the country. For charities, demonstrating and communicating your impact is vital.
Charities should take great pride in communicating their impact – and shouldn't miss the chance to be creative. You can show the positive difference you've made through case studies, images, videos, reports, graphs, quotes, you name it!
Being able to demonstrate the positive difference that you make is so important because of the different benefits that it will bring, such as improving your reputation, bringing you closer to your beneficiaries and making it easier for a donor to envisage what difference their support might make.
How do you think charities can gain more trust from the public? Tweet us @OfficialCause4 and let us know!
(Main cover Photo by Kat Yukawa on Unsplash)
More by posts by Cause4 staff