Is your Board on board?
16 February 2017 | By Cause4 staff
One thing that has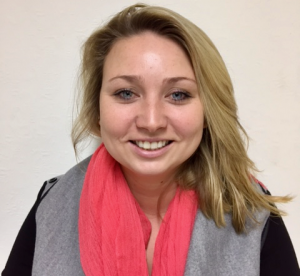 grabbed my attention since I started working in the charity sector four years ago is the lack of understanding at Board level about the importance of fundraising. Yes, there are thousands of charities out there whose success is admired across the world, but there are also organisations whose own Trustees don't seem to grasp the importance of fundraising in keeping a charity alive. At the beginning of my career as a fundraiser, I find this lack of knowledge, and perhaps interest, somewhat alarming.
More charities means more competition
From December 2015 to September 2016 the number of registered charities in the UK increased by 1,021 (from 165,290 to 166,311).1 This growth not only makes finding new sources of income even more competitive, but it also means there is an increasing demand for new Trustees to take on the task of governing these organisations.
The importance of fundraising at Board level
Whilst fundraising is not the sole purpose of a charity, it is a vital element for most charitable organisations. Without funds, most charities simply would not exist. Effective fundraising is best achieved through an integrated fundraising and organisational strategy, with at least one member of the charity Board taking ownership to drive this process forward.
Not only is a general understanding of the fundamentals of fundraising at Board level crucial to the financial success of a charity, but Trustees should also be more informed about the details of their specific organisation's fundraising operations. This hands on involvement helps to build empathy with those within the charity whose role it is to generate income, as well as with donors.
How to improve
1. Invest – Charities with a Board lacking in fundraising experience should consider investing in training for at least one Trustee, but preferably the whole Board. There are a variety of organisations providing extensive learning opportunities both on and offline, from our own Trustee Leadership Programme to the Foundation for Social Improvement. These different bodies support small or large charities at a variety of levels, from introductions in fundraising to perfecting a strategy, and provide information that is pivotal to fundraising success.
Alternatively, why not recruit a new Trustee who already has a fundamental knowledge of fundraising, and is therefore able to bring fresh ideas to a Board? Driven by a passion for making a difference, there are many who already have this experience and are keen to share their skills and understanding with others. A prime example of the success in this area is the Trustee Leadership Programme run in partnership with Cause4, Close Brothers Asset Management and the Clothworkers' Company. This programme provides the charity sector with a range of ambitious and trained trustees, knowledgeable in both fundraising and organisational strategy
2. Develop shared empathy – Many Trustees rapidly suggest elaborate fundraising ideas or criticise management for failing to meet a target without a full understanding of the situation2. Whilst the Board's input is crucial, it will only be valued by other members of staff if the Trustees have taken the time to get to know the motives behind the charity's fundraising strategy. Trustees can make valuable contributions to their organisation by developing positive relationships with those responsible for fundraising.
3. Shake things up – Having a diverse Board provides charities with a broad range of experience and knowledge3, however two thirds of Trustees are aged 50 or older4, which, according to Michelle Wright, CEO of Cause4 leaves "a lot of talented younger people...missing from the charity boardroom". Those organisations seeking to recruit new Trustees should consider the diversity of their current boards and the benefits that taking on younger people could have.
What do you think about the role of Trustees in charity fundraising? Should they become more involved? Comment below, or tweet us at @OfficialCause4 to let us know what you think!
1 https://www.gov.uk/government/publications/charity-register-statistics/recent-charity-register-statistics-charity-commission
2 https://www.theguardian.com/voluntary-sector-network/2016/nov/27/professional-charity-fundraiser-lecture-inexpert-trustees
3https://www.gov.uk/government/uploads/system/uploads/attachment_data/file/488389/cc30_lowink.pdf
4 http://www.cause4.co.uk/news-item/call-to-action-uk-urgently-needs-trustees/
More by posts by Cause4 staff