Brian writes an article for CompareTheCloud: For Small Business The Answers In The Cloud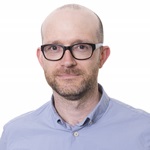 The cloud is more than a technical innovation.  It's a movement.  A democratisation of IT networking that is helping SMEs and start-ups save time, cut costs and improve their flexibility.  But it's not as simple as it might seem. Choosing to use the cloud as a platform for your business is just the start.  There are many different flavours of cloud technology and just as many partners to advise you.  Nowadays, it's possible to operate your entire business from the cloud, although for many small businesses, it can feel like a big step to put all your eggs in one internet-enabled basket. 
Start by thinking through your requirements and listing them by priority. You might need a document sharing system so your colleagues can access content with ease wherever they are based? You might want to open your system up to external contractors or partners who support your business so they can all work on up to the minute versions of any report? Think about your business processes and your regular workflow.
You're looking to become more efficient, reduce duplication of effort and speed up delivery. However, it's critical that you consider how the work you do impacts your clients, customers or beneficiaries. If your internal processes become too complicated as a result of adopting a new platform, then the ones that will feel the pain and complain loudest will probably be the customers.
Are you starting from scratch or looking to replicate your current working practice onto the cloud? Don't just think about the technical side of things; consider any costs, any risks, what support you might need, how long this will take and the impact it might have on the day-to-day business during the transition. 
It's too easy to misjudge the work and complexity involved and be swayed into thinking this is as simple as uploading a file and sharing a password.  But migrating too much information, or moving too quickly, can lead to 'virtual sprawl'.  If you thought it was tricky to control content on computers and in filing cabinets, times that by 50.  You can lose control quite quickly as the volume of content grows, with or without your knowledge.  There can be an 'out of sight, out of mind' problem; who has access to what applications?  Or how do I monitor work across the team?    
Often the most sensible approach is to engage a contractor or small agency who can help you assess the pros and cons. Remember, it's your data they will be handling and have access to so you need to trust them implicitly. 
REMEMBER, IT'S YOUR DATA THEY WILL BE HANDLING AND HAVE ACCESS TO SO YOU NEED TO TRUST THEM IMPLICITLY
Selecting a supplier isn't always easy and so, depending on the value of your project, it's probably worth going through an informal tender or supplier selection process. Recommendations from friends and colleagues are usually a good barometer however what's appropriate for one business isn't always going to be right for another. Maintain commercial competitiveness by comparing at least two or three suppliers.
How much can you spend?  There are a variety of cost models.  Cloud providers usually don't require up-front fees, instead favouring monthly pay-as-you-go costs, which differs from the traditional model of how you procure most technology services where the service, hardware or software is purchased upfront. Whilst leasing might be financially attractive for your business, do qualify the terms by which that arrangement is maintained. Some smaller businesses have complained of feeling 'locked in' with a cloud provider who can make it cumbersome to extract data if the client has a change of heart. 
SECURITY IS PARAMOUNT
Just as you would expect a guarantee if you were purchasing a product outright, make sure you're happy with the guarantees you get from a cloud provider. Cloud performance, availability and monitoring must be to a standard that you are happy with because your business will be at the mercy of the platform that now is carrying it. 
Security is paramount, of course. Think through your highly secure material and what measures you might need to take to protect it. And ensure that access to the cloud in your business is smooth. It goes without saying that unless your connectivity to the internet is running beautifully, the best cloud platform in the world is going to be impossible to reach.   
Technology can help small businesses and start-ups punch well above their weight. The cloud brings a 24/7 availability to your business, accessible from diverse geographies. In future, it's going to be impossible to imagine life without it. So start soon – but keep a clear view before you go into the cloud.
For the original article, please go here.
Brian Moran is the Director of Digital Strategy at Cause4.