Bursary support announced for the Trustee Leadership Programme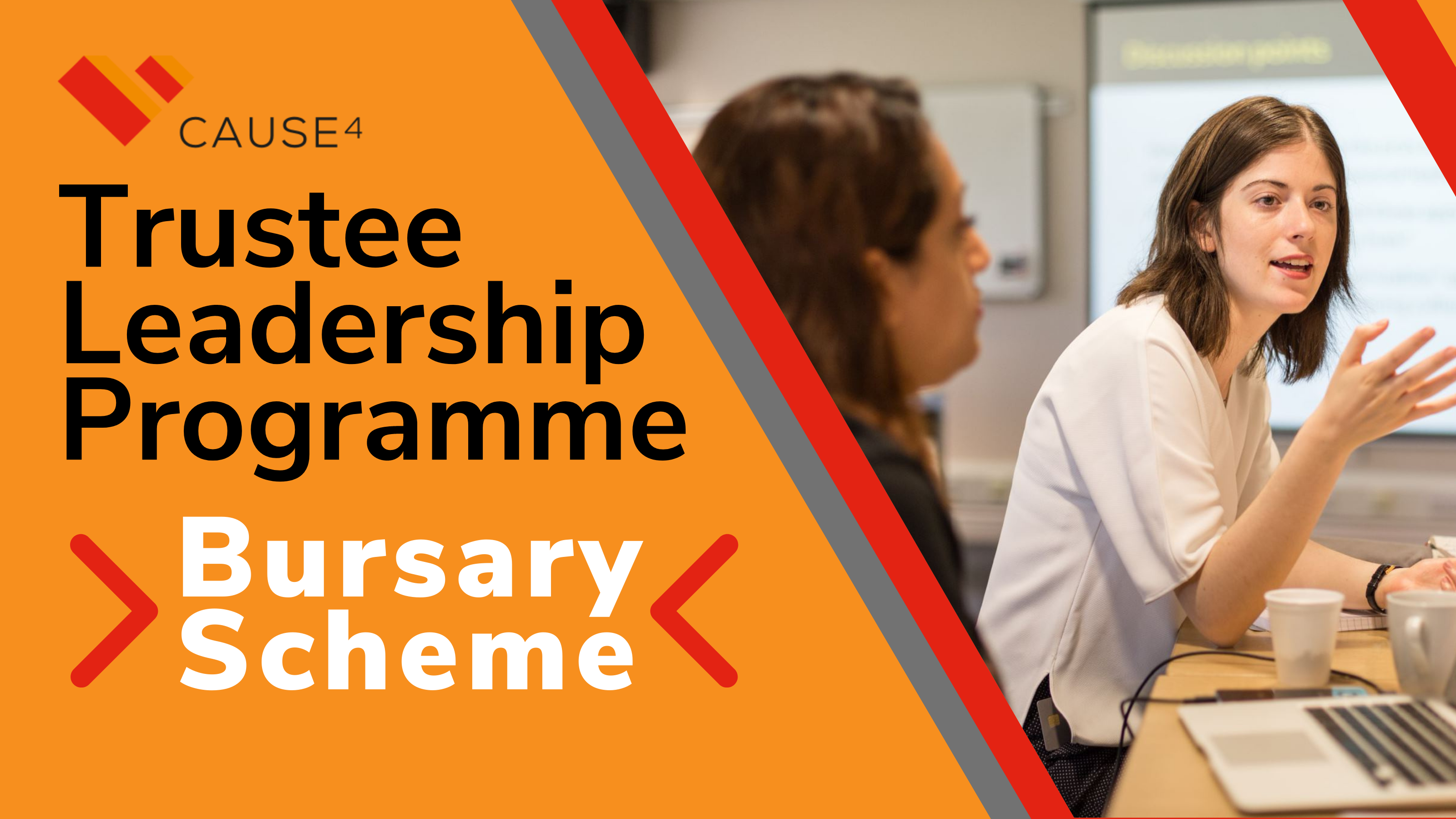 We are delighted to announce that we are introducing a bursary scheme for our Trustee Leadership Programme.
Bursary places are available to anyone who is from a background currently underrepresented in fundraising or governance, or who is unable to afford a full price place. 
We know there are many reasons why increasing diversity on boards is important, and we are committed to doing our part to support this change. 
"Tackling entrenched attitudes on your board can be challenging, however the improved diversity of thought on the board, and the inclusion of those with a sense of what your beneficiaries are facing, will be advantageous."

- Margery Infield, New Philanthropy Capital
We have developed two strands to this new offer:
If you'd like to support us with our commitment to increasing representation, you can choose to add an extra £10 when booking to help us to offer even more places to those who would not otherwise be able to attend our training.
If you'd like to be in receipt of a bursary place, you can get in touch with us we will ask you to submit a short expression of interest form. If you meet our requirements above, our bursary offer will reduce the price of a ticket to £10+VAT. 
To book on to one of our courses please go to our Events page. To find out more about how to apply for bursary support and our social impact please get in touch with the team on trusteeleadership@cause4.co.uk 
"The trustee programme was really insightful and gave me an opportunity to understand these roles in a way I wouldn't have been able to prior to the course. Trusteeships had always appeared inaccessible to me, but this course has given me the confidence to approach and apply for posts that I previously thought were out of reach."

- Izzy Rhodes, TLP Participant
To stay up to date with all of our events and programmes make sure you follow us on Twitter @TrusteeLeaders