Michelle Wright is interviewed by the Nativa World on successful philanthropy
How To Create Successful Philanthropy
Cause4 is an entrepreneur incubator which supports charities, social enterprises and philanthropists and is valued for its successful philanthropy drive which has disrupted the charity sector across the world.
At its helm is the award winning entrepreneur and philanthropist, Michelle Wright.
A former professional violinist and Michelle is a chartered marketer, manager and fundraiser. Her prolific achievements have seen her win Female Entrepreneur of the Year at the Natwest national Startup Awards, whilst stateside she was recommended by a panel of independent investors to be part of the Silicon Valley 100 list for businesses showing high potential. Michelle also represents the UK as a National Champion for Entrepreneur of the Year in the European Business Awards.
[caption id="attachment_11701" align="alignleft" width="870"]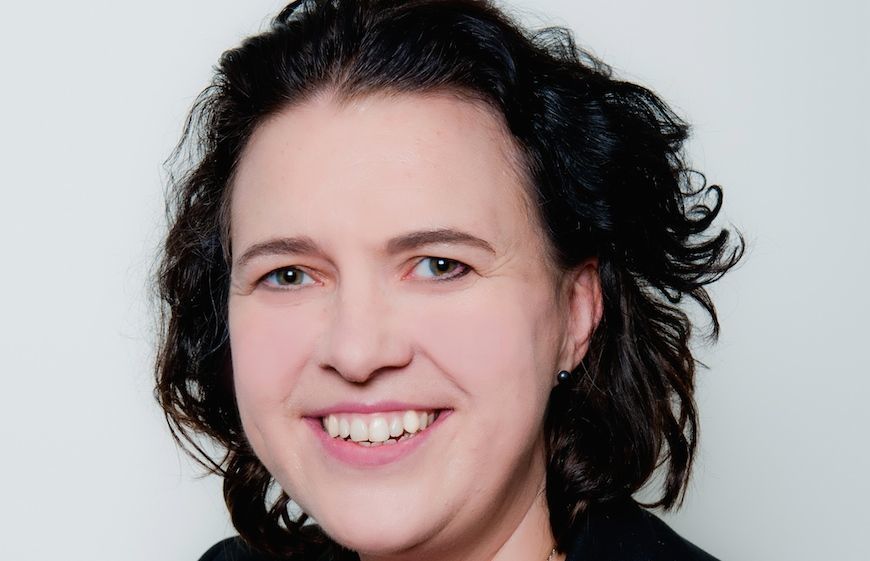 Michelle Wright, Cause4©[/caption]
'I hugely respect entrepreneurs such as Bill Gates that have brought private sector principles and entrepreneurial thinking into the world of philanthropy to tackle issues on a global scale.' – Michelle Wright, Founder, Cause4
Here Michelle tells Nativa World about her exciting entrepreneurial journey and why the charity sector needs compelling entrepreneurs in order to truly thrive…
Michelle, what does the word 'Achieve' mean to you?
In my mind, to achieve is to meet a goal or aim. As I get older, I realize that achievement only feels like success if it's intrinsically motivated. This means that it's something authentic that you really want to do. It can feel pretty hollow if you're reacting to somebody else's' expectations or goals.
When did you begin to work in the charitable sector?
I first started working in the charitable sector 12 years ago. I went to be Marketing Director of a Theater company and they told me on my first day that they needed to raise £1m or they would go under! Still being very early in my career I had no choice but to just get on with it. So I found some good advisers, booked myself on some training courses and did just that. I found that I loved the creativity and challenge of fundraising so haven't looked back.
Why did Cause4 come to life?
I founded my social enterprise Cause4 in May 2009. I was working before then in the City of London for a large music charity and at the time Lehman Brother's bank collapsed. At that moment, and in the ensuing economic crisis, I knew that the world had changed and therefore that the world of charities was going to need to change.
That instinct proved to be right and its now fascinating to see those charities that have responded to change, and those that are panicking because they haven't changed when income models need to be far more creative and entrepreneurial. We have specialized in developing new ways of working for charities and social enterprises, and training leaders for the future in a much changed environment.
Can you define 'disruptive philanthropy' and its value?
Philanthropy is characterized by specific behaviors in the context of compassion (the love of humanity), action (volunteering), donation (the gift of money) and collaboration (partnerships).
When we put these elements together as disruptive forces to meet specific needs in society or the community we achieve disruptive philanthropy. A good example is Bill Gates' approach to eradicating malaria worldwide.
In this model, we are moving away from a more passive approach to donating money for good to 'solving' key issues that need attending to using a more entrepreneurial and partnership focused mindset. That is what we aim to achieve at Cause4, to look at particular needs and then to convene people and teams around ideas to make things happen.
What's special about Cause4?
I think that it is our model of support for young people at the beginning of their careers, is what makes us special. We are training over 45 graduates and apprentices this year as future leaders in the charity sector. This is the very DNA of our organization and being able to provide jobs for graduates and those at an early stage has been particularly important for me.
What successes have you seen so far?
We have raised over £40m for charitable causes in the last six years, with £15m raised just last year. The funding last year was targeted at some 45,000 people from supporting children into education, through to providing support for terminally people at the end of their life. I feel immensely privileged to be involved in so many different causes that can make a difference to people's quality of life, so it's this ongoing support to find funding to solve issues that motivates me.
Who inspires you in the philanthropy world?
I hugely respect entrepreneurs such as Bill Gates that have brought private sector principles and entrepreneurial thinking into the world of philanthropy to tackle issues on a global scale. But I also hugely admire some of the more traditionally focused philanthropists such as Andrew Carnegie who has established over 2500 libraries worldwide. I think anyone committed to driving forward a cause should be admired in a charitable context.
Which is your most successful program?
We are very proud of our graduate training programs, but we have also instigated a new program in Trustee Leadership in partnership with Close Brothers, which is having a huge impact. The demand for this sort of support both from charities and prospective Trustees is significant. Given the number of high profile governance failures that are in the media currently, such as the recent problems at Kids Company, there is a real need for this sort of program and I am pleased to see it growing so quickly, so that we can bring new talent in to charities in a governance context. We also have  an all-female networking group, sponsored by Santander.
[caption id="attachment_11702" align="alignleft" width="872"]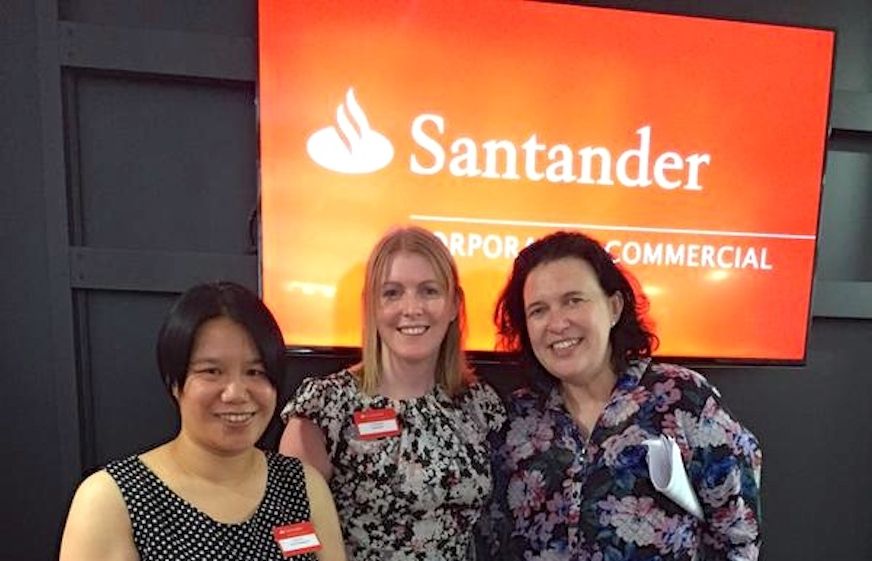 Cause4©[/caption]
What challenges have you faced as an entrepreneur?
A key challenge has been recruiting staff quickly enough to be able to cope with demand and then to provide the management support and training needed to retain people in a small business context when you are competing for talent against very well established graduate program. Our investment in training has been substantial and finding the investment is challenging in a competitive market-place.
Other than that we have needed to recognize the roller coaster that is running a small enterprise that is growing quickly. We have the same challenges in staffing, cash and maintaining quality as any growing enterprise, and it can feel exhausting sometimes to continually change a business and its operating model to cope with changing demand, as well as to successfully meet the growth needs of the business.
What are the main fundraising challenges that organizations face?
Most organizations come to us with a fundraising problem but often you find that the real issue lies in leadership or activities or partnership development. It is addressing the issues at the heart of an organization that leads to success.
Often charities don't recognize that they are operating in a competitive environment and that therefore their messaging needs to be simple and distinctive to win support from the public against other offerings.
There is also a well-recognized dearth of entrepreneurially minded fundraisers which is why we have focused so much at Cause4 on talent development to grow and train this new type of leader that is so essential to the future of charities.
Which causes lies closest to your heart?
I am particularly interested in young people's causes and supporting children to achieve. Having just become a mother myself it brings home to you just how vulnerable children are in their earliest years and just how much damage can be done if they don't have a good start. It scares me to think how many children grow up in an unsafe or insecure environment.
Which do you think are some of the world's most pressing issues?
I think there are three pressing issues for me – ongoing global poverty, climate change and international terrorism. It is terrible to think that over 2bn people worldwide still don't have access to basic rights like clean running water. And the threat of terrorism increases daily. It seems impossible to imagine how these issues can be resolved, they are so enormous and the causes so complex.
How do you manage to maintain a good work/life balance?
I'm not sure I have been very good at this. The first years of my enterprise inevitably meant a 24/7 existence and I don't know many founders of service businesses that can avoid this in the start up days.
However, there are many things that I do now to ensure that I keep perspective – this includes having a mentor and coach, talking regularly with other founders to share experiences and making sure that I do plan in some downtime which is digital device and email free. I work best in the mornings so I also have a set time each day in the evenings when I finish work for the day, which has been a hard discipline to enforce but invaluable.
How often do you travel?
I travel regularly for work, mostly to New York and Amsterdam which is where our main centers are. I love both cities for different reasons. I was also lucky enough to spend quite a long time in Silicon Valley last year with the SVC2UK initiative and met a range of successful entrepreneurs and aspiring philanthropists. Spending more time in Silicon Valley is a definite aspiration for me going forward as I think that there is so much potential in linking technology/philanthropy and enterprise initiatives between the UK and the US.
What do you miss most when you are away from home?
Obviously I miss friends and family, and having just become a mother I now need to be very careful with my time. So I now make sure I manage my own diary to give myself a fighting chance to balance everything well and in a way that works for both my son and the business.
Michelle's top startup tips:
Get a brilliant mentor or coach to work with. An external perspective in the early days is invaluable
Surround yourself with some other founders who you can meet to share tips and thoughts – it will not only help you in terms of advice, but will keep you sane as you know it's not just you that is going through difficulties!
Never forget who your audiences/customers are – I see so many people focus on refining their product or service without even thinking about who might buy it
Expect to refine and change your business model regularly. A start up is a rollercoaster and you need to keep testing ways of working until you find the right formula
Don't expect to have an easy ride. It's hard work and any start up needs a huge investment of time and hard graft to have a chance of success. You need to commit to this before starting out, there's no short cut
How to get involved in fundraising:
Find a cause that you are passionate about. If you are volunteering you need to love what you are involved with and getting involved in one cause that you can focus on can make a real difference
Consider becoming a charity Trustee or school Governor. These are essential roles in the charity and education sectors and your professional skills can make a real difference and provide support to under-resourced staff
Choose one charitable event to get involved with a year, this could be running a marathon or a sponsored event. Supporting one cause with one event will mean that you can engage family and friends in fundraising without feeling guilty that you are asking them to support you too often
Realize that the network is key for charities. Whilst funding and volunteering is important, so is making introductions and opening doors for charities. Finding out exactly where the gaps are and introducing people to fill them can be invaluable
Be an ambassador for the cause. As with the networking, charities are looking to achieve momentum and to win support for their activities, the best way for this to happen is through word of mouth and targeting introductions to potential funders and supporters
A well written blog or support on social media can also be a simple way to help charities
Full article can be found here.