Michelle writes an article for Business Zone: The Seven Deadly Sins of a Start Up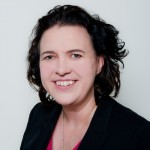 This article was originally written by Michelle Wright for the Business Zone.
Today is the seventh birthday of our B Corp social enterprise, Cause4. The time has gone in a flash (although at times it has seemed longer than seven years) and suddenly we find ourselves out of start up mode and into company 'adolescence', with all the corresponding angst and growing pains that this brings!
Of course, any sort of anniversary is a time for reflection, so alongside Ben Wilson our first employee and now our Head of Development and Operations, I've taken some time to ask that killer question for any start up - 'What would we do differently if we were starting again?'
Here's a summary of our seven deadly start-up sins:
It's all about the culture – Culture needs thinking about from day one. If you don't take time to think about what sort of business you want to build, how it feels to work there and what you want to achieve then a culture will emerge anyway, and you probably won't like it. We're only just getting to a culture that feels like it fits with our values and we've had many periods where our culture has been misaligned and out of kilter. Great organisations are all completely intentional about their culture – it needs a plan, and one that you work at every day.
Sustainable growth is more tortoise than hare – It's so tempting to grow too fast if the work is there. And that's fine if you have the resources to put in place the infrastructure, processes and systems that you need to sustain growth – but most small businesses don't. In the last year, we've had to step back, get smaller again and focus on putting right the systems and infrastructure we need for the future, something we should have done four years ago. There are no short cuts – much better to be a methodical tortoise than an out of control hare.
Stick to your knitting – I always thought it a myth that many good businesses have gone under because they diversified too quickly, but it's true. Many founders suffer from 'silver bauble-ism' always wanting to move on to producing a new shiny product before the existing one is really complete. So now, we've made friends with the infamous business-school model, the Ansoff matrix, and focused on product and market development ahead of diversification.  Oh, and the knitting gets much better with feedback. We now ask for feedback from clients all the time, however painful, it's the only way to really know what's working and what needs fixing.
Turnover is vanity, cash is reality (and don't forget your costs) – This is a painful one. Most start ups build a reputation for growth based on their turnover and the number of people they employ. But it really is true that 'turnover is vanity, profit is sanity and cash is reality' for a small business. We've grown in turnover year on year, but last year our profits were minimal, we were overstretched and needed to consolidate. A healthy turnover is pointless if you can't generate the cash needed to run the business day to day. And also don't ever forget to look at costs. We were so busy looking at income that it's only just now we've had a detailed look at our costs – and we've made savings of tens of thousands of pounds this year. The money we were wasting was, yes, insanity. Ensuring your costs are as lean as possible is just as important as income.
Start ups aren't a place for an Eeyore – The start-up life is a roller-coaster. There is plenty that goes wrong, many hires that don't work and it takes a huge amount of time and focus to get a workable business model, which anyway needs to change every six months or so to adapt to the market, it's tough. At times we've been so busy beating ourselves up about what has gone wrong, that we have forgotten to look at the things that are going right. Small business needs a relentlessly positive mindset even when you think it's impossible to get the business model right – so we now make sure we celebrate and take a bit of time to reflect on the good stuff.
Recruit to values and ambition, not skills – This is an old cliché but it is so spot on. After seven years of navel gazing, drawing up of competency frameworks and the like, we've now worked out that the one key attribute we need when hiring for our business is a 'growth mindset'. People that are not afraid to learn and who can evaluate their own learning and be honest about their own development. A fixed mindset is very limiting in a constantly shifting small business and is likely to make for an unhappy experience on both sides. Where we can it's about recruiting life-long learners and investing in training for all staff when we've got skills and experience gaps. Beware the potential hire that brings just a shiny set of skills….
Feel the fear and get a good mentor – Start-ups are not for the faint-hearted, they take time to evolve and grow. Fear of failure, anxiety about meeting financial targets, reputational fear when things go wrong can all stop budding entrepreneurs from trying at all. There are plenty of times we might have thrown in the towel, but it's always been our reliance on a wise mentor that has seen us through. Make sure you get a good one and then hang on to them like mad. Finding somebody or a group of people that understand, that have done it themselves and who can provide wise counsel - is the number one thing. We've had a few wise and brilliant people round our business for the last seven years, thank you – you know who you are.
So we now move into our next phase, remembering the words of Joseph Heller, that in any small business 'there is always at least one person who is going crazy slowly.' Time to book that mentoring session…
For the original article, please visit here. 
// g?c=a+f+c:(g+=f.length,f=a.indexOf("&",g),c=0<=f?a.substring(0,g)+c+a.substring(f):a.substring(0,g)+c)}return 2E3b?1:0};var ha=Array.prototype.indexOf?function(a,b,c){return Array.prototype.indexOf.call(a,b,c)}:function(a,b,c){c=null==c?0:0>c?Math.max(0,a.length+c):c;if(k(a))return k(b)&&1==b.length?a.indexOf(b,c):-1;for(;cb?null:k(a)?a.charAt(b):a[b]]||""}var b=t;if(pa())return qa(b);var b=oa(b),c={};ia(b,function(a){c[a[0]]=a[1]});var d=ba(la,c);return u("Opera")?a(["Version","Opera"]):u("Edge")?a(["Edge"]):v()?a(["Chrome","CriOS"]):(b=b[2])&&b[1]||""},qa=function(a){var b=/rv: *([\d\.]*)/.exec(a);if(b&&b[1])return b[1];var b="",c=/MSIE +([\d\.]+)/.exec(a);if(c&&c[1])if(a=/Trident\/(\d.\d)/.exec(a),"7.0"==c[1])if(a&&a[1])switch(a[1]){case "4.0":b="8.0";break;case "5.0":b="9.0";break;case "6.0":b="10.0";break;case "7.0":b="11.0"}else b="7.0";else b=c[1];return b};var w=function(a,b){this.width=a;this.height=b};w.prototype.clone=function(){return new w(this.width,this.height)};w.prototype.ceil=function(){this.width=Math.ceil(this.width);this.height=Math.ceil(this.height);return this};w.prototype.floor=function(){this.width=Math.floor(this.width);this.height=Math.floor(this.height);return this};w.prototype.round=function(){this.width=Math.round(this.width);this.height=Math.round(this.height);return this};w.prototype.scale=function(a,b){this.width*=a;this.height*="number"==typeof b?b:a;return this};var sa=function(a,b){for(var c in a)Object.prototype.hasOwnProperty.call(a,c)&&b.call(void 0,a[c],c,a)},ua=function(){var a=ta;if(!a)return"";var b=/.*[&#?]google_debug(=[^&]*)?(&.*)?$/;try{var c=b.exec(decodeURIComponent(a));if(c)return c[1]&&1b)f=wa(a,b+1);else if(0===a||a)f=String(a);f&&c.push(e+"="+encodeURIComponent(f))});return c.join("&")},x=function(a,b,c){a.google_image_requests||(a.google_image_requests=[]);var d=a.document.createElement("img");if(c){var e=function(a){c(a);a=e;d.removeEventListener?d.removeEventListener("load",a,!1):d.detachEvent&&d.detachEvent("onload",a);a=e;d.removeEventListener?d.removeEventListener("error",a,!1):d.detachEvent&&d.detachEvent("onerror",a)};va(d,"load",e);va(d,"error",e)}d.src=b;a.google_image_requests.push(d)};var xa=function(a,b,c){this.v=a;this.u=b;this.c=c;this.f=null;this.s=this.g;this.A=!1},ya=function(a,b,c){this.message=a;this.fileName=b||"";this.lineNumber=c||-1},Aa=function(a,b,c){var d;try{d=c()}catch(g){var e=a.c;try{var f=za(g),e=a.s.call(a,b,f,void 0,void 0)}catch(l){a.g("pAR",l)}if(!e)throw g;}finally{}return d},y=function(a,b){var c=Ba;return function(){for(var d=[],e=0;eparseFloat(Ia)){Ha=String(Ka);break a}}Ha=Ia}var La=Ha,Ma={},B=function(a){return Ma[a]||(Ma[a]=0<=ga(La,a))},Na=h.document,Oa=Na&&z?Ga()||("CSS1Compat"==Na.compatMode?parseInt(La,10):5):void 0;!A&&!z||z&&9<=Number(Oa)||A&&B("1.9.1");z&&B("9");var C=document,r=window;var D=null,Pa=function(){if(!C.body)return!1;if(!D){var a=C.createElement("iframe");a.style.display="none";a.id="anonIframe";D=a;C.body.appendChild(a)}return!0};var Ba;Ba=new xa(new function(){this.m="http"+("http:"===r.location.protocol?"":"s")+"://pagead2.googlesyndication.com/pagead/gen_204?id=";this.o=.01;this.w=Math.random()},"jserror",!0);var E=function(a,b){return y(a,b)};z&&B("9");!Fa||B("528");A&&B("1.9b")||z&&B("8")||Da&&B("9.5")||Fa&&B("528");A&&!B("8")||z&&B("9");var Qa=function(a,b,c){if("array"==aa(b))for(var d=0;de?c[1]="?":e==d.length-1&&(c[1]=void 0)}return c.join("")};var Ta=0,F={},Va=function(a){var b=F.imageLoadingEnabled;if(null!=b)a(b);else{var c=!1;Ua(function(b,e){delete F[e];c||(c=!0,null!=F.imageLoadingEnabled||(F.imageLoadingEnabled=b),a(b))})}},Ua=function(a){var b=new Image,c,d=""+Ta++;F[d]=b;b.onload=function(){clearTimeout(c);a(!0,d)};c=setTimeout(function(){a(!1,d)},300);b.src="data:image/gif;base64,R0lGODlhAQABAIAAAP///wAAACH5BAEAAAAALAAAAAABAAEAAAICRAEAOw=="},Wa=function(a){if(a){var b=document.createElement("OBJECT");b.data=a;b.width=1;b.height=1;b.style.visibility="hidden";var c=""+Ta++;F[c]=b;b.onload=b.onerror=function(){delete F[c]};document.body.appendChild(b)}},Xa=function(a){if(a){var b=new Image,c=""+Ta++;F[c]=b;b.onload=b.onerror=function(){delete F[c]};b.src=a}},Ya=function(a){a&&Va(function(b){b?Xa(a):Wa(a)})};var Za={l:"ud=1",j:"ts=0",B:"sc=1",h:"gz=1",i:"op=1",C:"efp=1"};if(C&&C.URL){var ta=C.URL,$a=!(ta&&0=b)){var d=0,e=function(){a();d++;db;){try{if(c.google_osd_static_frame)return c}catch(e){}try{if(c.aswift_0&&(!a||c.aswift_0.google_osd_static_frame))return c.aswift_0}catch(e){}b++;c=c!=c.parent?c.parent:null}return null},eb=function(a,b,c,d,e){if(10=e)){var f=Number(c[d].substr(0,e)),e=c[d].substr(e+1);switch(f){case 5:case 8:case 11:case 15:case 16:case 18:e="true"==e;break;case 4:case 7:case 6:case 14:case 20:case 21:case 22:case 23:case 24:e=Number(e);break;case 3:case 19:if("function"==aa(decodeURIComponent))try{e=decodeURIComponent(e)}catch(l){throw Error("Error: URI malformed: "+e);}break;case 17:e=ja(decodeURIComponent(e).split(","),Number)}b[f]=e}}b=b[0]?b:null}else b=null;if(b&&(c=new H(b[4],b[12]),L&&L.match(c))){for(c=0;cX&&!U&&2==Y&&Xb(r,"osd2","hs="+X)},Zb=function(){var a={};I(L,a);a[0]="goog_dom_content_loaded";var b=M(a);try{ab(function(){fb(b)},10,"osd_listener::ldcl_int")}catch(c){}},$b=function(){var a={};I(L,a);a[0]="goog_creative_loaded";var b=M(a);ab(function(){fb(b)},10,"osd_listener::lcel_int");Lb=!0},ac=function(a){if(k(a)){a=a.split("&");for(var b=a.length-1;0<=b;b--){var c=a[b],d=Za;c==d.l?(qb=!1,a.splice(b,1)):c==d.h?(W=1,a.splice(b,1)):c==d.j?(U=!1,a.splice(b,1)):c==d.i&&(rb=!0,a.splice(b,1))}Ob=a.join("&")}},bc=function(){if(!Jb){var a=nb();a&&(Jb=!0,Kb=a.tagName,a.complete||a.naturalWidth?$b():G(a,"load",$b,"osd_listener::creative_load"))}};q("osdlfm",E("osd_listener::init",function(a,b,c,d,e,f,g,l,m){R=a;Gb=b;Hb=d;T=f;g&&ac(g);U=f;1==l?Ab.push(947190538):2==l?Ab.push(947190541):3==l&&Ab.push(947190542);L=new H(e,da());G(r,"load",Ub,"osd_listener::load");G(r,"message",Wb,"osd_listener::message");pb=c||"";S=[Tb(c,m)];G(r,"unload",Yb,"osd_listener::unload");var n=r.document;!n.readyState||"complete"!=n.readyState&&"loaded"!=n.readyState?!pa()||0<=ga(ra(),11)?G(n,"DOMContentLoaded",Zb,"osd_listener::dcl"):G(n,"readystatechange",function(){"complete"!=n.readyState&&"loaded"!=n.readyState||Zb()},"osd_listener::rsc"):Zb();-1==R?Y=f?3:1:-2==R?Y=3:0//