Michelle writes an article for HR Zone: Young trustees are shaking up the charity sector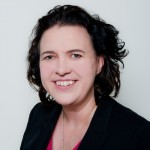 This article was originally written by Michelle Wright for the HR Zone.
Trustees are vital to drive and govern any charity. Many Trustees combine their activities with full-time employment but how can that benefit the individual or the organisation they work for?
The traditional idea of a Charity Trustee is a person contributing their time at the end of their career when the lessons they've learned can be shared for the greater good.  But there's an opportunity missed if younger people don't get involved on the boards of charities.
Over a million people are Trustees of charitable organisations across England and Wales. However, two-thirds are aged 50 or over and only 0.5% are aged between 18 and 24, according to research by the Charity Commission.  It's a pity that the majority of charities don't benefit from having a young leader as a Trustee.
Young people are often closer in age to the beneficiaries of the charity and have a host of unique experiences and contacts that could benefit a charity.  And the lessons and opportunities that young Trustees can enjoy from responsibilities they might not have experienced before certainly benefit the Trustees themselves and their employers.
With that in mind, Cause4 has been working with Close Brothers Asset Management (CBAM) on a charity Trustee Leadership Programme for the last two years. The Clothworkers' Company also supports the programme.  The Trustee Leadership Programme provides charities with access to a group of committed, dynamic and enthusiastic young professionals.  The results of the first year have been positive.
Young managers as trustees
At 33, Fiona McGlinchey, had some experience of volunteering but had never considered becoming a Trustee.  An Engagement Manager at Axiom, she'd always thought that only senior professionals could be Trustees.
Fiona joined The Big Splash Trust, a charity that enables severely disabled children and their families to use hydrotherapy and other resources at Jack Tizard school.  She saw the immediate impact that the charity makes and how she could contribute.
Charles Coldicott, 24, is now an analyst at Barclays Investment Bank. He previously worked at Close Brothers and was part of the team that helped implement Cause4's programme for Trustee Development.  He was behind the Trustees Leadership Programme from the beginning.
"Our research showed unquestionably that it was good to have young people as Trustees," Charles said. "Young people can suggest action and connect to audiences that more mature Trustees might not consider."
Charles had worked as a volunteer previously, tutoring kids from underprivileged backgrounds, and was intrigued by the opportunity to get more involved with a charity from a strategic point of view.  He works an hour a week as a Trustee for Good Story, which helps fund and advise creative social enterprises.
In his regular job, Charles is part of a large international institution so he enjoys the contrast of working within a small charity.  "It's rewarding to see how you can make a difference as an individual," he said.  "I'm learning new skills, getting a view of organisational strategy as well as a great deal of satisfaction."
Passing on business skills
A good Board of Trustees makes the difference between success and failure. We know that charities can benefit from of a broad range of skills, ages and experiences at board level. There's a lot of talented younger people that are missing from the charity boardroom.
The Trustee Leadership Programme encourages young professionals to become charity Trustees and trains them in the skills necessary to guide the strategic direction of a charity.  Those strategic skills are relevant for their work in the for-profit sector too and having a Trustee position is undoubtedly CV-enhancing.
Not everyone has the time or commitment to become a Trustee and Fiona makes an excellent point when she advises anyone considering becoming a Trustee is to be realistic about the time requirements.
"Make sure you have the time to commit but don't be nervous about what you'll get out of it.  You'll get a lot - personally and also professionally."
Michelle is a co-founder and Chief Executive Officer of Cause4. Follow her on Twitter: @MWCause4
For the original article, please visit here.