PRESS RELEASE: Cause4 Named a Hot Tech 'Start Up to Scale Up'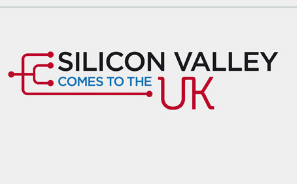 CAUSE4 NAMED A HOT TECH 'START UP to SCALE UP'
 ~ Cause4 proves being a B Corp is good for business ~
LONDON – 15 November 2016: Cause4, a B Corporation, has been honoured by Silicon Valley Comes to the UK (SVC2UK) as one of the UK's 50 hottest start ups that have successfully scaled up. The list includes the fastest growing businesses boasting average growth of 47 per cent over the past year.
Over seven years, Cause4 has cemented its reputation for strategy and philanthropic innovation working with charities, social enterprises and corporations and has raised more than £46 million on behalf of its clients.
In the last year, Cause4 has invested heavily in a digital strategy function, meaning that it can work with charities in the UK and internationally to exploit technology to support growth strategies and fundraising. Finding, connecting and building relationships with supporters online is essential to effective fundraising, however navigating the myriad of digital choices is often daunting and challenging. Cause4's digital team can now help charities navigate and select the right digital services and partnerships to support their growth across key aspects of fundraising, communications and infrastructure.
"Charities that don't make best use of technology will get left behind or face collapse," said Cause4 founder and CEO, Michelle Wright upon learning of the company's recognition as a hot tech scale up alongside businesses like Snapfashion and Touchnote. "The charity sector deserves the same investment as the private sector. A visit to some charities can feel like stepping back in time. If charities are going to survive in this post-Brexit environment, they have to take the same attitude to success as private sector companies, they won't get any dispensation just because they are not part of the corporate world."
SVCUK was set up by investors and entrepreneurs Sherry Coutu, Ellen Levy and Reid Hoffman, the founder of Linkedin and is now in its tenth year. Cause4 will continue to receive mentoring and networking support through the network to support its ambitions to achieve further scale.
END
Enquiries
Media Enquiries – Lucy George at Wordville 0207 725 9798 or lucy@wordville.net
Notes to Editors
About Cause4 – www.cause4.co.uk
Cause4 champions new ways of scaling up charities and social enterprises supporting them to change and grow. A small team but with big ambition and a big heart, it's not the size of project that matters to us but whether it can make an impact. Provoking change is at the heart of our mission.
Cause4 works in partnership with corporations, charities and people to develop important charitable projects, create new business models, as well as to raise vital funds working across the charity, arts, sports and education sectors.  Learning lessons from the private sector to benefit not-for-profit organisations, since set up in May 2009, Cause4 has raised over £46 million for clients, and is committed to helping attract the best graduate talent to work on some of the charitable sector's most pressing issues.
As a social enterprise and certified B-Corporation, Cause4 measures its social impact based on the level of income achieved for clients, and the associated impact of programmes across multiple beneficiary communities. We also evaluate the effect of our talent development programmes and the leadership journey of our graduates.
More information about Cause4's strategic development programmes and talent development initiatives can be found at www.cause4.co.uk.