Cause4's Pick of the Month, April 2019
2 April 2019 | By Cause4 staff
Spring is in the air and with it the promise of new ideas – just like those shared by our April Social Entrepreneur, Charity Leader, Trustee and Fellow. We hope you feel as inspired as us reading these!
Entrepreneur of the Month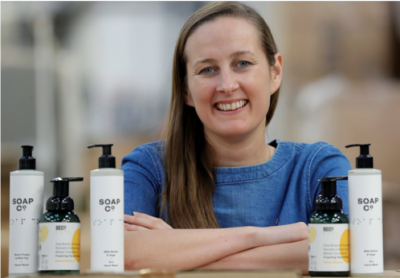 Camilla Marcus Dew, Head of Sustainable Growth at CLARITY & Co., is one of the key driving forces behind the social enterprise's latest eco-friendly, household and business washroom brand - BECO. Launched in the Summer of 2018 and created in collaboration with The Cabinet Office and Interserve as a part of the Buy Social Corporate Challenge, BECO stands for Better Considered – better for the people that use it, for the people that make it and for the environment. 
BECO. is eco-friendly, vegan, organic and hypoallergenic, with the foaming hand wash saving 88 litres of water per bottle when compared to liquid soap. It saves on plastic waste too, as it lasts 2.5 times as long as liquid hand wash. It is this ethos and focus on sustainability that resonates with more and more shoppers - and corporate procurement professionals.
"The big players in this sector are having to adapt their business models to catch up and respond to the smaller, more nimble brands like us that are all about disrupting the market and creating social and eco value," says Camilla."CLARITY & Co. is a not-for-profit that creates meaningful employment for people with a range of disabilities and long-term health conditions. If every UK household put BECO in their bathrooms, we would create 45,000 jobs for people with disabilities – an achievement the larger players in the market wouldn't be able to deliver. BECO. will soon be making waves in a different household category that deserves a well overdue sustainability shake-up, so watch this space." 
If you'd like to join the movement and help to create hours of employment for people with disabilities, you can buy BECO. in Waitrose, Sainsburys and the Co-op. Or if you know a business, large or small, that is missing a socially enterprising brand in their washrooms, please contact b2b@clarity.org.uk
You can follow the company on Twitter at @ClarityVoice
Charity Leader of the Month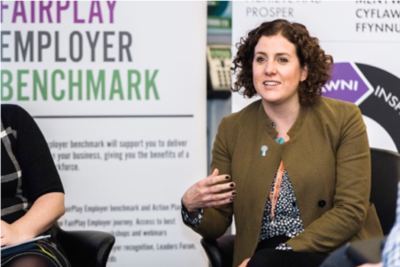 Chwarae Teg is a charity inspiring and leading on gender equality in Wales. Since 1992, Chwarae Teg has been working to ensure that women in Wales can enter the workplace, develop their skills and build rewarding careers through training programmes and mentoring.
Chwarae Teg delivers programme aimed at companies to change business cultures and deliver gender equality in the workplace. Through this the charity champions modern working practices, and strive to make Wales a leader in gender equality. The charity's work with women to develop skills and confidence with leadership, inspiring young women into careers in STEM and politics. One of the recent successful programmes involved offering young women across Wales the opportunity to shadow and Assembly Member at the National Assembly for Wales. 
Cerys Furlong joined Chwarae Teg in 2017, having spent 15 years working in the education and skills sector. Her previous roles include Director for Wales at Learning and Work Institute and Assistant Director of The Open University. Additionally, Furlong is active in supporting cultural organisations across Wales through her role as the Trustee of Chapter Arts Center and a Board Member for the Cardiff Capital Region Economic Growth Partnership. 
Keep up the fantastic work Chwarae Teg! Cadw lan y gwaith arbennig Chwarae Teg! You can follow the charity on Twitter @chwaraeteg
Trustee of the Month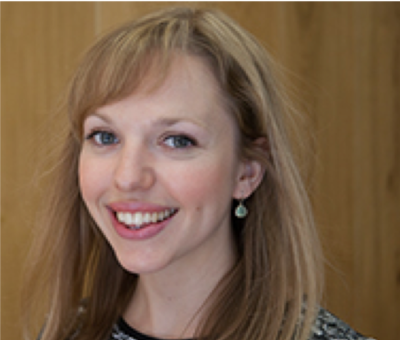 Cause4's Trustee of the month this month is Lottie Wihl, Head of Research at specialist recruitment consultancy, Prospectus and Trustee at Futures Theatre - a new writing company that celebrates women, amplifies the female voice and creates a space for change.
In her current role, Lottie works with the Beyond Profit Sector supporting charities to find Trustees that add tangible value to their organisations. She saw becoming a Trustee as a unique opportunity to utilise her existing professional skills, develop her strategic skills and to support a charity where her interests and values align.
Having met Caroline Bryant - the Artistic Director of Futures Theatre - during a matching session as part of the Trustee Leadership Programme, Lottie felt inspired by Caroline's passion and vision and she is now really enjoying serving as a Trustee on the Board.
Lottie's advice for anyone considering becoming a Trustee is:
It is essential that you have a real interest in the organisation you are considering, not only will you find it more engaging you will also make the time required to be an effective Trustee. I observed a Board meeting before formally joining as a Trustee and I would encourage anyone thinking of joining a Board to do this, it is good practice and will give you an insight into how the board currently operates and where you might be able to add value.
You can follow Futures Theatre @Futures_Theatre
Fellow of the Month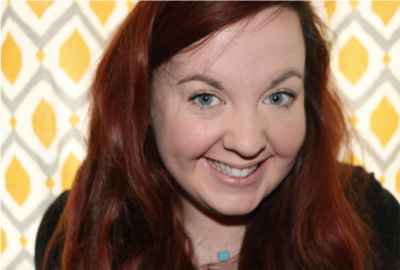 We are delighted to announce that our latest Arts Fundraising and Philanthropy Fellow  of the Month is Linda Bloomfield, Creative Programmes Manager at the Albany, an arts centre in South East London.
Linda is an arts producer working primarily across theatre, spoken word, children's shows, interdisciplinary and experimental/activist work, and library and community partnerships. At the Albany, Linda works on a huge and diverse programme of events and participation opportunities each year, including award-winning and globally renowned artistic and community collaboration projects. She is currently working on the upcoming Albany REBELS Season, a cross arts season of work about politics, protest, breaking the mould and celebrating difference; Age Against The Machine, a Lewisham borough-wide Festival of Creative Ageing; and The Home, a 48 hour immersive care home experience created by Christopher Green with a professional and participatory cast.
Linda is committed to artist development and in particular championing diversity and accessibility; she runs monthly artist surgeries at the Albany, offers regular free or low cost talks and workshops on producing and freelancing, and posts#OpportunityTuesday every week; a Twitter thread of paid opportunities for artists.
"The Albany is such an incredible place to work because it's pioneering, unafraid, and consistently punching above its weight. We are a small team, which I love because it means I have a very close connection with artists, audiences, participants and people from the local community that use our three sites each day: the Albany, Deptford Lounge and Canada Water Library and Theatre.

Fundraising is a key part of my role: we have big, ambitious plans and ideas for 2019 and beyond, and I also lead on supporting artists to fundraise for their own projects. I'm so excited to develop my skills in this area during the Fellowship, as well as share the knowledge with others in the industry."
You can follow The Albany on Twitter here: @TheAlbanySE8 
More by posts by Cause4 staff