Careers
Find out more about any current vacancies within our team below. 
We recruit to our core values of curious, ambitious, straight-talking and enterprising.
Translated into practice this means that, to achieve the very best for our clients, we work with staff that are not only great thinkers but who will also come up with practical day-to-day solutions to organisational challenges that can be immediately implemented.
We also encourage the importance of life-long learning for all our staff, and as such our culture is one of challenge and continuous feedback.
Alongside our small core team, we aim to attract ambitious partners and freelance staff that are excited to work collaboratively on important issues and programmes in a flexible environment.
We keep our costs low and meet the environmental requirements of our B-Corp status by being efficient with travel and maximising use of available technology (Skype, conference call etc.) to ensure excellent and timely engagement with our clients.
We are proud to be a Living Wage Employer and to hold Investors in People accreditation, which forms the basis of how we manage quality assurance.
"It's been a fantastic year and wonderful to be involved with the Arts Fundraising Fellowship programme. We really couldn't have asked for more. Sandie is an outstanding fundraiser, an entrepreneurial spirit and a great team worker and we wish her all the best at her next role where I'm certain she will excel."

 

Kathryn Simpson, Strategic Relationships Manager, Whitechapel Gallery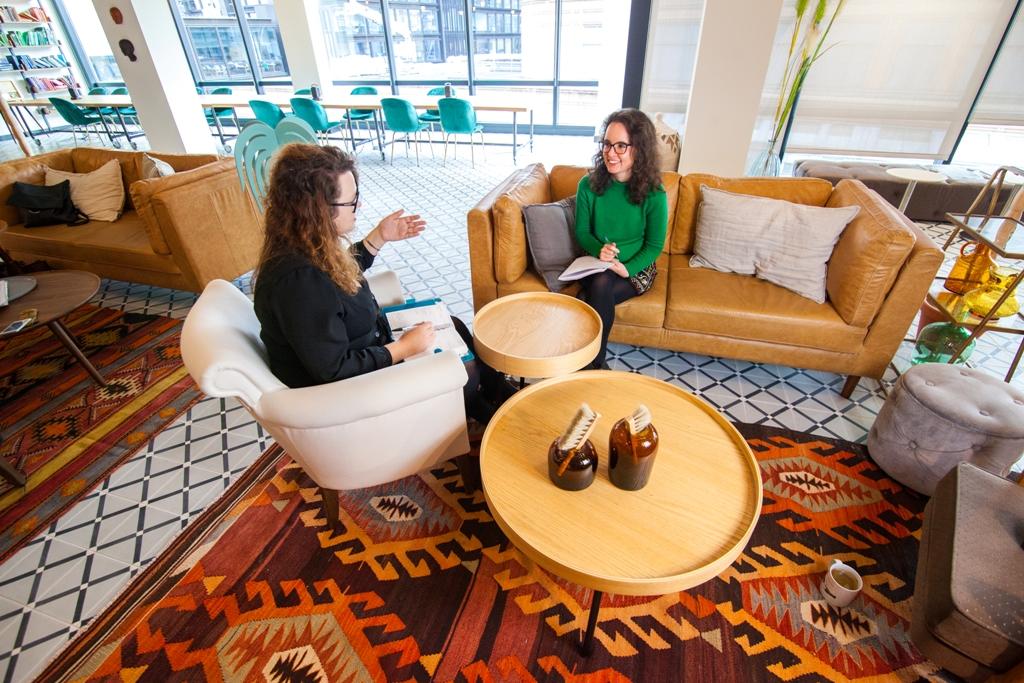 Current vacancies
We are currently recruiting for a Development Manger, Bid Writing & Trusts and Foundations
---
Development Manager, Bid Writing & Trusts and Foundations
The role of Development Manager is an important position within Cause4's Development Team. The Development Manager will maximise income from Trusts and Foundations for clients, alongside supporting the Development team in developing income from a broad range of fundraising and bid writing activities. This is a client facing role, with the Development Manager developing their own client portfolio. The role will also play a key role in supporting Cause4to leverage additional funding for its own internal programmes and to support the writing and development of content across our core programmes. There is an opportunity for part-time and flexible working within this role. 
For more information please see the job description below.
Applications should be made to Annie Jarvis, Senior Manager, Development and New Business at annie.jarvis@cause4.co.uk
---
Opportunity to tender for evaluation of Arts Fundraising & Philanthropy 2019-22
We're seeking an evaluation partner(s) or agency to support us in assessing the longer-term impacts of the Arts Fundraising & Philanthropy programme 2019-2022. 
The evaluation partner will consider our progress against the following key areas: 
Arts and Cultural sector organisations generate more from the private sector as a proportion of income (based on MyCake data from ACE submissions)
Increases in the % of private sector funding for the arts and cultural sector (based on CAF UK giving figures)
Arts and Cultural fundraising is an attractive and respected career path with recognised accredited training, lifelong learning resources and support networks for peer learning.
Download the full brief here. 
Shortlisted applicants will be invited to interview in either London or Leeds. Following appointment, Cause4 will issue a formal letter of contract with an agreed schedule of work. 
To apply, please submit your tender electronically, along with a completed equal opportunities monitoring form to David Johnson, Head of Programme on david.johnson@cause4.co.uk
---
If you are interested in working with Cause4 in the future and are happy for us to store your CV and details on file then please email us at info@cause4.co.uk