Cause4's Pick of the Month – March 2019
4 March 2019 | By Cause4 staff
It's already the third month of 2019 – but there is still no end to the incredible entrepreneurs, charity leaders, Trustees and Arts Fundraising and Philanthropy Fellows that Cause4 is inspired by. Here is our pick for March:
Entrepreneur of the Month 
This month, Cause4 is celebrating two Entrepreneurs of the Month – co-founders of Beauty Banks, Sali Hughes and Jo Jones.
Sali and Jo launched Beauty Banks – like a food bank, but for essential toiletries – to support those living in poverty who have to make the decision between eating or staying clean. A number of their friends are teachers, who told them that they had to buy toiletries for their students: boys were unable to make friends because they couldn't afford deodorant; while girls had to make sanitary towels from newspaper or toilet roll. They have vowed to help those people whose confidence, self-esteem and prospects are suffering because they are unable to maintain a basic level of hygiene – unable to make themselves presentable for job interviews, or skipping school because they are on their period.
Beauty Banks now provides essential supplies to those who cannot afford them via partner charities across the UK – supplying local organisations with products to help those in need. The impact is clear – one schoolchild wrote after receiving shower gel: "thank you so much for making me feel clean and special"; an example of the scale of hygiene poverty in this country.
Jo said:
"Beauty Banks is a people-powered movement. We aren't building an organisation or a charity in any traditional sense but we're working with individuals, brands and businesses across the UK to extend our reach and to make sure we support as many people who are living in poverty as we can – those who can't afford to be clean.  Communities supporting communities and local donations staying local is at the core of what we do and how we work and how we will grow. Anyone who has a passion to eradicate the ugly term 'hygiene poverty' can join us."
You can follow the Beauty Banks on Instagram @thebeautybanks
Charity Leader of the Month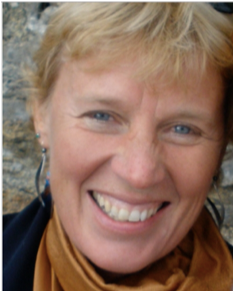 Cause4 is delighted to announce that our Charity Leader of the Month for March is Clare Williams, Chief Executive of Hijinx Theatre Company
Hijinx is a professional Welsh theatre company based at the Wales Millennium Centre in Cardiff Bay. It trains 70 adults with learning disabilities at Hijinx Academies in Cardiff, Carmarthen, Aberystwyth and Prestatyn to enable them to become professional actors. Its then casts these actors in theatre productions which it tours across the world. Recent productions have toured to USA, China, Korea and Lesotho – as well as to 67 cities in 16 European countries. Hijinx has an ambition for a learning-disabled actor to win an Oscar by 2030 and to this end it both makes short films and prepares Hijinx actors for casting and auditions with film and TV companies. In addition, it runs a Wales-wide participation programme for a vast range of young people and adults with complex learning disabilities. The incredible work of Hijinx offers a platform for people who often get overlooked in today's world and has resulted in it winning a raft of awards.
Clare joined the company in 2013 and has been a key figure in the performing arts industry for 30 years. She has produced theatre in unusual places such as castles, palaces, cathedrals, mountains and beaches.  Prior to joining Hijinx, Clare was the Director of Cultural Olympiad project Cauldrons and Furnaces, Director of Theatr Harlech and Director of Field Events for Llangollen International Eisteddfod.
"Everyone at Hijinx is driven by the vision of a society where it is commonplace to see actors with conditions such as Down's syndrome and autism on our stages and screens.  We all work tirelessly to change the negative perception of neurodivergence.  We know that by making provocative and surprising theatre cast with effortlessly talented Hijinx actors, we can dispel an audience's embarrassment and pity and allow them enjoy their brilliance, charisma and wit."
You can follow Hijinx Theatre on Twitter here: @HijinxTheatre
Trustee of the Month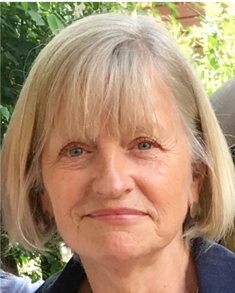 This month, Cause4's Trustee of the month is Lynne Roberts. Lynne is an alumnus of the Emerging Chairs Programme and Chair of the Board of Trustees at Kazzum Arts – a charity providing opportunities for children and young people to explore their creativity at times in their lives when they are most in need of support.
Lynne has been involved at Kazzum Arts for over eight years and already had a very strong relationship with the staff team before she joined the Board. However, she initially felt quite nervous about what it would mean to fill the shoes of the previous Chair and to take on that additional responsibility. 
Lynne completed the Emerging Chairs programme to build her confidence, meet others and develop her knowledge and understanding and so far, the course has helped her get off to a brilliant start in her new role as Chair at Kazzum Arts.
Lynne's advice for anyone considering becoming a Chair is: 
"It requires a lot of time, strong people skills, a professional approach and a real passion to take on that additional responsibility and to manage that delicate balance between the Board and the employed staff.

I was quite nervous about taking on the role, but I have really enjoyed it so far. Kazzum Arts do amazing work looking at the effect of trauma on vulnerable children in Tower Hamlets and across London and I am extremely proud to be part of a charity working at the forefront of this important work."
Follow Kazzum on Twitter at @KazzumArts
Fellow of the Month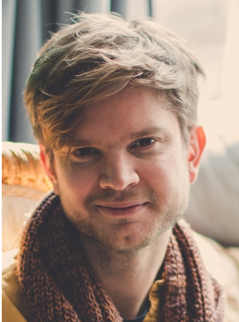 We are delighted to announce that our latest Arts Fundraising and Philanthropy Fellow  of the Month is David Sheppard, Executive Director of the Marlborough Theatre, Brighton.
David co-founded the Marlborough Theatre in 2008 with a strong and immovable vision to use the historic building to its greatest potential and to artistically serve the LGBTQ+ and wider communities that use it.
His work has encompassed a wide range of projects from the ground-breaking national LGBTQ+ touring theatre project 'New Queer of the Block' to the heritage project 'Queer in Brighton'. He specialises in work made for unusual contexts that challenges notions about how and where diverse led work can be presented. Reflecting on his work and joining the Fellowship, David said:
"The Marlborough Pub & Theatre is a queer company I have been part of since its inception 10 years ago and what continues to amaze me is how no day is ever quite the same as the last. There's never a dull moment for better or worse! I love working in a small organisation because I retain contact with artists, I am part of the process that bring their projects to life, with ambitious fundraising being a key consideration. 

I am thrilled to be a fundraising fellow, to see how my queer politics and approach to making art can interface with what I can learn from this amazing cohort, so the artists I work with can dream bigger and achieve more."
You can follow Marlborough Theatre on Twitter here: @marlboroughbtn
More by posts by Cause4 staff