Cause4's Pick of the Month May 2019
3 May 2019 | By Cause4 staff
May is an exciting month for us here at Cause4 – and not just because Spring is here! This month, our acclaimed Trustee Leadership Programme will be starting for 2019, while we also celebrate our 10thBirthday; a whole decade of delivering dynamic change for social good! We haven't forgotten about our favourite Social Entrepreneur, Charity Leader, Trustee and Arts Fundraising and Philanthropy Fellow of the Month, however – and we are delighted to showcase them here! 
Social Entrepreneur of the Month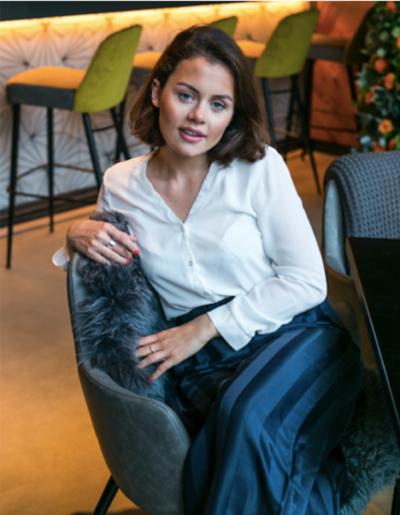 Jessica Blackler is the inspirational founder of Jecca Blac, a gender-neutral makeup brand. Having trained as a make-up artist at Ealing Film School in London, Jessica Blackler has worked on TV shows such as Dr Who perfecting her skills before launching her own brand in 2018. 
Jecca Blac creates cruelty-free, vegan-certified and PETA-approved make-up for everyone. Supporting and raising awareness on LGBT communities in the UK, Jecca Blac believes that make-up has no gender and is committed to promoting diversity and inclusivity. All of the products that Jessica Blackler's company produce can be used by all genders and skin tones and it uses a range of real-life models in their campaigns to highlight the wonders of diversity among our society. With a focus on education and empowerment, Jecca Blac is all about giving everyone the opportunity to be confident, be creative, and be you.
"I created Jecca Blac as a direct result of consumers feeding back to me that they felt overlooked by mainstream beauty brands. I began working with the LGBT community a couple of years ago, way before the whole gender boom and there was practically nothing that catered for them – they were totally ignored. It's always been very important for us as a brand to make sure that our customers feel represented and supported – it's absolutely ok for everyone to be different – that's why we use 'real' people of all genders in our campaigns." 
Congratulations Jessica on a creating a great product for a wonderful cause! You can follow Jecca Blac on Instagram and Twitter at @jeccablac 
Charity Leader of the Month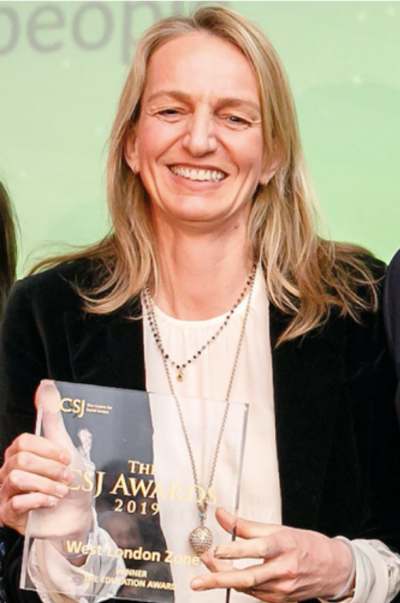 Cause4 is delighted to announce that our Charity Leader of the Month for May is Louisa Mitchell, CEO of West London Zone.
West London Zone (WLZ) is a charity which works with children and young people aged 3 to 18-years-old who would benefit from additional support and opportunities in order to fulfil their potential and flourish into adulthood. West London Zone was designed by families, charities, local government and schools, who had all known someone – friends, siblings, sons, daughters – who might have taken a different path with the right opportunities. Its programme is a 2-year, personalised and intensive package of support tailored to each child's unique strengths, needs and aspirations,and despite only running its pilot programme in 2015, it has supported over 900 children and partners with over 21 schools and 35 charities. Louisa joined WLZ to design the plan and implement the pilot programme, and became Chief Executive in September 2016 – an illustration of the impact she has achieved in the charity.
WLZ children improve in a variety of areas, whether that be in schoolwork, wellbeing, confidence or relationships. For instance, 65% of children who finished their programme in summer 2018 who were at risk of poor mental health are no longer likely to suffer from it, a huge change that will ripple out in other parts of their life and into their community. 
Louisa says:
"My job at West London Zone is all about aligning our talented staff team behind every child we work with. That means focusing every decision, every project and every pound on achieving real outcomes for each child. Many of the children we support were previously flying under the radar, with multiple linked needs across wellbeing, school work, relationships and confidence. We put them on track to flourish as adults by giving them a Link Worker in school, specialist partner support, and the confidence to achieve their own goals. Thank you to Cause4for nominating our work as your Pick of the Month."  
You can follow West London Zone on Twitter here @westlondonzone and Louisa on Twitter here @LouMitchell13.
Trustee of the Month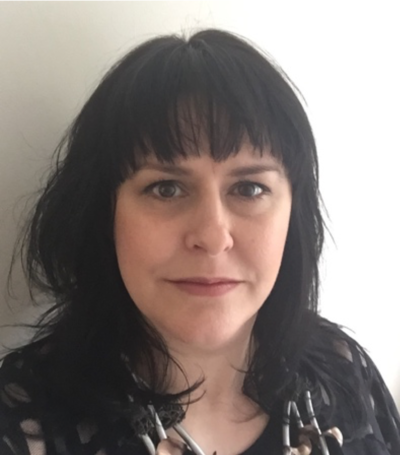 Cause4's Trustee of the Month is Sarah Gee. Sarah is co-founder and Managing Partner of Indigo, a leading UK-based consultancy for arts and cultural organisations and a trainer at Arts Fundraising & Philanthropy. Having taken up her first Trusteeship at the British Horn Society in her mid-20s, Sarah has sat on over a dozen boards throughout her career. Currently, Sarah is a Trustee of the Royal Philharmonic Society, National Campaign for the Arts, Flatpack, the Midland's film hub and festival, The Stringcredibles, and Motionhouse Dance Theatre.
Sarah's advice to anyone considering becoming a Trustee is:
"Do it!  Seriously, it's fascinating, and charities particularly need people on their boards who understand fundraising to fulfil the criteria of CC20 (if you don't know what this is, you should!).  I would add one word of caution: understand your responsibilities.  I endorse fully the drive to make boards more diverse and reflective of our communities, but it's important to understand that everyone listed as a trustee is responsible for decisions made and any liabilities that might flow from that; there are no exemptions on grounds of age, nor being absent from a key meeting.  Because of that, my main advice would be to read the papers and ask questions about anything you don't understand.  Not earth-shattering insight on my part, but the biggest problems I've seen around board tables are trustees who don't prepare and/or who view trusteeships as a right they've earned and a status symbol.  It *is* a privilege to be a trustee, and - as we all know - with great power comes great responsibility. Take that seriously."
You can follow Sarah Gee on Twitter at @SarahABGee.
Fellow of the Month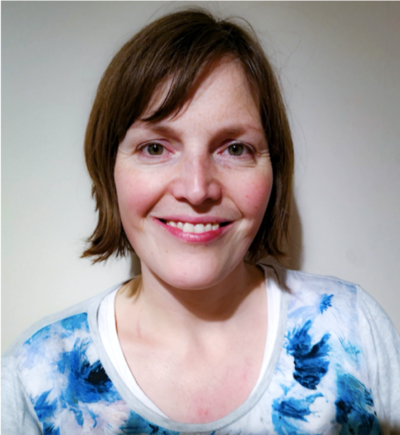 We are delighted to announce that our latest Arts Fundraising and Philanthropy Fellow of the Month is Lynda Jackson, Museum Manager at Judges Lodgings in Lancaster.
Lynda has recently joined the team at Judges Lodgings as the Museum Manager after the re-opening to the public earlier this year. The Museum, housed in a Grade I listed building believed to be dated from 1625, has been closed for the last two years by the previous administration at Lancashire County Council. Lynda will be an integral part of the new development of the Museum moving forward.
During her wide spread career Lynda has gained over 17 years of experience in Museums across the North of England in exhibition, collections and management roles. Since graduating from Birmingham and Newcastle Universities she has worked in a variety positions within organisations such as the People's History Museum, Seven Stories (Centre for Children's Books), the Museum of Liverpool, the Royal Armouries (Leeds) and the Museum of Wigan Life.
"The Arts Fundraising & Philanthropy Professional Fellowship has been a brilliant opportunity to get in touch with a wide variety of colleagues across the Arts, beyond museums to theatre and festivals. We all share many of the same challenges so it's been good to be part of a wider network and take best practice from elsewhere in the sector. It's definitely taught me the importance of getting everyone onboard too, from trustees and senior managers through to volunteers – everyone can be an advocate for your organisation when you all share the same message."
You can follow Lynda Jackson on Twitter here: @lyndajlancs
More by posts by Cause4 staff