Pick of the Month – August 2023
August's Pick of the Month explores sectors from sport to wellbeing with leaders, trustees and entrepreneurs working hard to create change for communities and individuals alike. Despite each of our Picks working in very different areas, they all highlighted the value of curiosity and patience in the professional journey. Take a read of the full piece to gain more insight from each Pick – we admire all of their work and experience!
Social Entrepreneur of the Month – Lee Chambers, Essentialise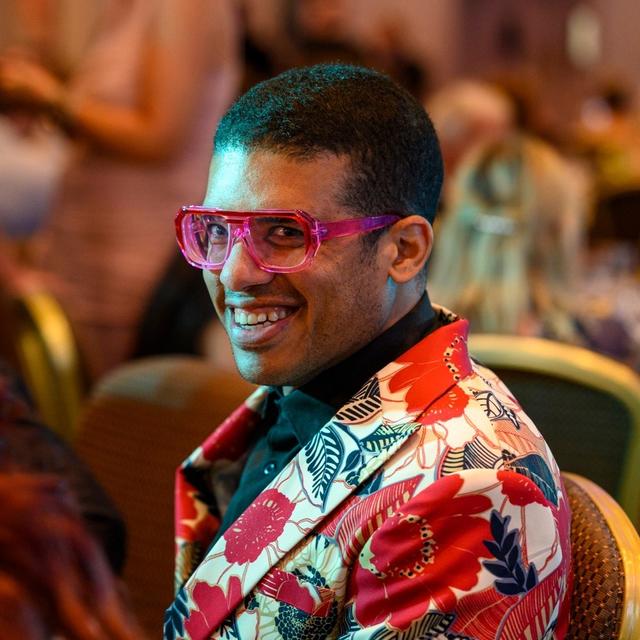 Essentialise Workplace Wellbeing is a trusted, award-winning wellbeing and inclusion agency, and one of the UK's leading workplace wellbeing specialists. It offers clients a range of bespoke solutions including wellbeing workshops, mental health training and wellbeing strategy. 
Born in Bolton and residing in Preston, Lee Chambers is passionate about conscious leadership, equality of health opportunity and menopause awareness. He founded Essentialise in 2019, and has won several awards, including the Small Business of the Year at the GMBA, the Service Entrepreneur of the Year at the Great British Entrepreneur Awards and Highly Commended Entrepreneur at the Manchester Young Talent Awards.
Lee told us a bit about his journey to becoming a social entrepreneur: 
"I've had a diverse career, working in sectors such as corporate finance, local government and elite sports. I've also built a previous business in the video game sector and been on a journey with that over an 11-year period before exiting to focus on Essentialise.

There are a number of reasons why I decided to move out of tech and build an organisation based on health, wellbeing and inclusion. Firstly, I've had my own health journey, which has included mental health challenges, learning to walk again after an illness in 2014, and managing a chronic autoimmune disease on a daily basis. I found this ignited a passion within me to support others in enabling and empowering better health outcomes by supporting businesses to be effective and inclusive in generating the conditions for their teams to feel well."
We also asked Lee about the challenges along the way:
"Setting up anything from scratch is always a challenge. I was moving into a completely different industry, had virtually no network, moving from products to services and navigating the challenges of managing fatherhood, illness and a start-up launched just as the pandemic started.

It was tough at times during the pandemic, but we stayed true to our ethos of "business brains for social gains" and supported other charities and social enterprises to navigate their challenges and learn together. From a rural radio station show to supporting NHS frontline employees, we managed to make a difference and give something of value in a time of need.

Whether it's funding, the team, or factors out of your control, there is always something that can feel like another obstacle, yet this is the journey of making an impact, and it wouldn't be the same if everything was easy."
Finally, Lee shared his advice for aspiring social entrepreneurs:
"My advice would be to learn from your peers; they are not your competition and often coming together can amplify the impact you can have. They will be there for you in the good times and the tough times.

Never stop learning and being curious; build a support network around you; and ensure you look after your own well-being. Passion can be a dangerous thing when we forget to prioritise our self-care and compassion.

But most of all, I'd say be brave and go for it, and the journey it will take you on will be worth it, no matter how successful it becomes."
Stay up to date with Lee's work via Twitter @essentialise.
Trustee of the Month – Annette Williams, Support and Action Women's Network (SAWN)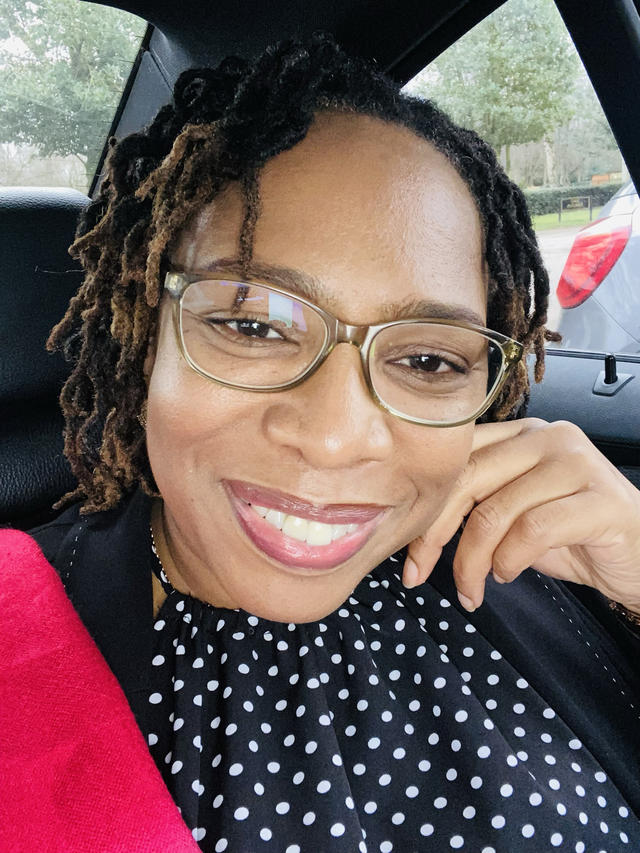 Annette Williams is the Chair of Trustees at Support and Action Women's Network (SAWN). SAWN was established in 2007 to support Black African women in Oldham. SAWN work predominantly with Black African women and families who are first-generation immigrants in the UK. These families are a minority within the BAME community, especially in Oldham, where many of them are living with poor mental and physical health. 
We asked Annette what made her decide to become a Trustee: 
"I decided to join the board of trustees at SAWN because I was interested in the work undertaken by the organisation to support women and children who were suffering disadvantage due to their adverse life experiences."
Reflecting on the best bits and the challenges involved in the role, Annette said:
"My favourite part of the role is getting involved with the team, regularly meeting with the board to discuss progress and spending time with those who use the services and benefit from the support.

The main challenge is carving out the time to engage with the various groups run by SAWN. There is also the need to focus on achieving financial stability, growing sustainably, and increasing our influence and impact. As a board, we recognise that we need to broaden our networks, recruit a greater diversity of trustees to encourage new ideas, and access centralised training and support."
Finally, Annette shared her advice for prospective trustees:
"My advice to prospective trustees is to be clear about the role, consider what skills you bring to the board and your accountability. Be prepared to get involved and fully understand the work of the charity. I would also advise that training on the role of a trustee is accessed."
Stay up to date with SAWN's work via Twitter @SupportSawn.
Charity Leader of the Month – Mark Winder, Goalball UK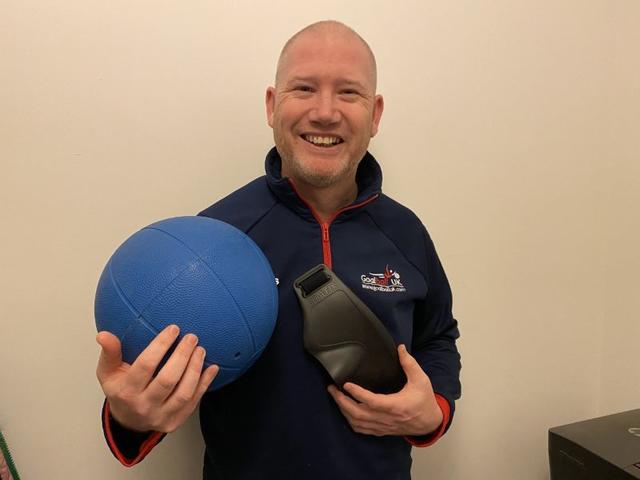 Have you ever heard of, or played, goalball? The paralympic sport was initially devised in 1946 during World War II as a rehabilitative activity for blinded soldiers. Today, goalball is played worldwide, with more people engaged with the sport than ever before. Mark Winder leads Goalball UK, the national governing body for goalball, developing and promoting the sport as well as supporting players, coaches, officials and clubs with guidance and resources. 
Mark explained a bit more to us about Goalball UK and his work with the charity:
"I work as CEO of Goalball UK. We are a charity and governing body for the sport of goalball in the UK, which is a paralympic team sport for people who are blind or partially sighted. Our vision is to transform the lives of blind and partially sighted people through goalball. 

We are clear in our mission of being world-leading; promoting and providing sporting opportunities for blind and partially sighted people and making goalball a universally recognised sport in the UK. As an organisation, we are committed to serving our people with passion, acting with integrity and being responsive to our stakeholders."
He reflected on his journey in the sport and charity sectors:
"From a young age, sport has had a positive impact on me. I have worked in schools, colleges, Higher education settings, local authorities, and professional sports clubs in a variety of leadership roles. As I manage a small charity, my work is varied, and due to increased Sport England and UK Sport funding over the past couple of years, it is presently evolving. We are at the end of our five-year strategy and, presently, my work is focused on establishing our future strategic direction."
Considering his leadership experience, Mark offered some advice for prospective leaders:
"I have a few pieces of advice – 

Take your time.
Your 'yes' has no value until you have said 'no'.
You have two ears and one mouth. Listen to learn and not to respond. 
You cannot please everyone. 
Everyone is entitled to an opinion. It may not be correct, but everyone does have one."
Mark remarked on the change he would like to see in the charity sector:  
"I would like to see smaller charities given more opportunities to compete with the bigger ones." 
Keep up to date with Goalball UK's work by following @GoalballUK on Twitter. 
More by posts by Lucy Pratt