Pick of the Month – July 2023
We're back with another selection of 'Picks' doing remarkable work across the charity sector – from arts and health to support for the homeless. Take a read to get inspired by their journeys... Each individual has been committed, creative and persevering in their work, making a significant impact and influence along the way!
Charity Leader of the Month – Sandra Bruce-Gordon, Paintings in Hospitals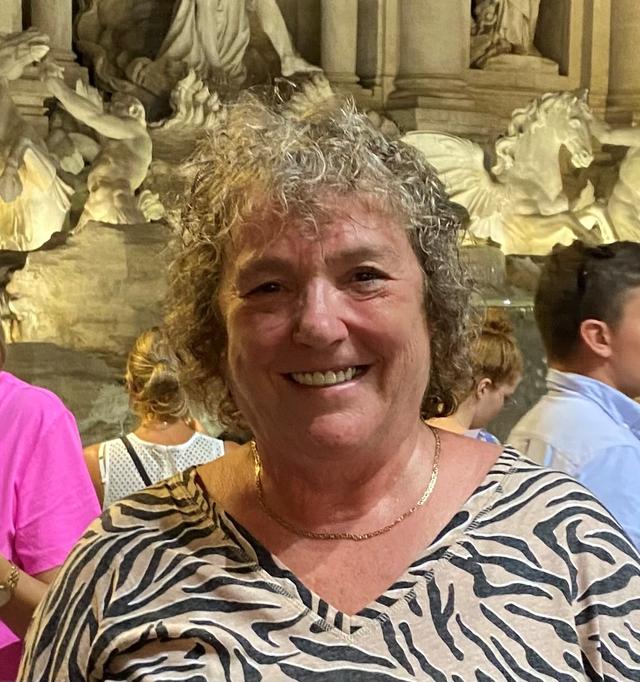 Paintings in Hospitals is a national charity which provides artwork loans and creative activities for people in healthcare, community and social care settings. It holds the UK's only national art collection specifically assembled for this purpose, with over 3,800 artworks from well-known artists such as Antony Gormley, Bridget Riley, Andy Warhol, Elizabeth Blackadder, Yinka Shonibare and Jake and Dinos Chapman. Sandra Bruce-Gordon has led the charity since 2020. 
Sandra told us a bit more about her work and mission: 
"Paintings in Hospitals is a national charity that uses visual art to support health and well-being. We collaborate with local partners to help people and communities meet the challenges around ageing, loneliness, long-term health conditions, poor mental health, and socio-economic disadvantage. Participants in our art loan programme and associated art projects engage in every aspect, from choosing artworks for display to meaningfully engaging with skilled art practitioners to get the best from their experience."
She explained her journey into her role:
"I have worked in the culture and creative industries sector for nearly 40 years. The journey started with my decision to go to Queen Margaret University, Edinburgh, to study drama. Highlights from my career include a season as Director of the National Youth Theatre of Bermuda; being part of the successful management team during Glasgow's reign as the European Capital of Culture in 1990; being Head of Service for several local authorities responsible for a variety of cultural services including theatres and galleries; and as a CEO managing public libraries within the private sector.

Before joining Paintings in Hospitals, I ran my own consultancy company and was successful in winning bids for charities to run local authority services including libraries, theatres, and museums threatened with closure. I was honoured to be awarded the Fellowship of the Royal Society of Arts for my work preserving cultural venues." 
Reflecting on her experience, Sandra offered some advice for new leaders: 
"The first thing I'd say is to lead from the front and be collaborative; everyone has a voice and deserves to be listened to. Be ready to take responsibility and accountability to make the big decisions and communicate your reasoning. Be prepared to take measured risks and think creatively. Importantly, create a culture where others can thrive and be supported. Never forget to say thank you for a job well done!"
Looking ahead, she has hopes for change in the broader social perceptions of the arts: 
"The arts are an important part of all our lives. In terms of health and well-being, they make a monumental contribution, which is now thankfully well-evidenced. I have to ask then, why are the arts still so terribly underfunded? There is a systemic failure in this country that undervalues art and culture. Why should an artist's or an arts organisation's work be rated (in terms of payment) less than a computer programmer's or software engineer's?

If the arts sector is to continue to deliver interventions on current challenges, then the government needs not only to understand the intrinsic value of arts but also the return on investment and the impact of arts projects that combat such challenges."
Keep up to date with Paintings in Hospitals on Twitter @artinhospitals.
Social Entrepreneur of the Month – Gerard McKenzie-Govan, The Blankfaces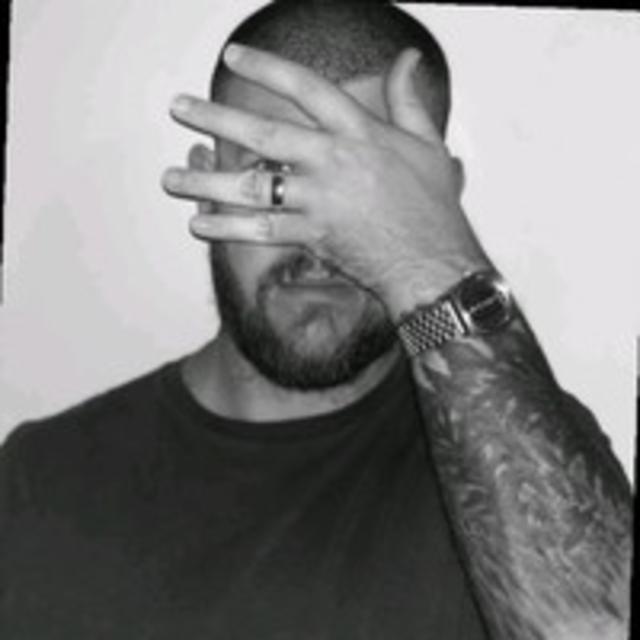 The Blankfaces is a not-for-profit clothing label with a mission to change perceptions and erase the stigma about those who are homeless. Each design is created or inspired by someone experiencing homelessness. The Blankfaces is a term that is often used to refer to people experiencing homelessness, but Gerard wanted to turn this on its head and use it for something positive. The Blankfaces launched in September 2020 in Glasgow's West End. 
We caught up with Gerard and asked him about the early days of setting up the organisation: 
"The reason I started The Blankfaces is that I wanted to tackle homelessness in a different way: to challenge and change perceptions of it, to take away the taglines and the stigma and showcase the human being. The challenge for me was to grow as a business during a pandemic / extremely terrifying financial time, with little to no help from the social enterprise world."
We also asked Gerard about his future plans: 
"We are currently opening a Goodbank within our shop to help anyone that is in need, and we are also looking to expand into Manchester soon. We have our merchandise range out, called 427, which is all made in Glasgow, plus it's all ethical/sustainable and organic. Finally, we are launching a kids-wear range by the end of the year which will be focusing on kids in poverty and telling their story."
Lastly, he shared his advice for aspiring entrepreneurs:
"I would say to anyone starting out: this is a journey, it will have its ups and downs but if you believe in it, you will do it."
Stay up to date with The Blankfaces via Twitter @The_Blankfaces.
Trustee of the Month – Lauren Rosegreen, Greater Manchester Mayor's Charity (GMMC)
Greater Manchester Mayor's Charity (GMMC) brings people, businesses and the community together to pioneer new ideas in the fight against homelessness. When the current Mayor of Greater Manchester, Andy Burnham, was elected back in 2017, a big part of his campaign was a pledge to achieve change for the vast numbers of people experiencing homelessness across the city-region. A public campaign, 'The GM Mayor's Homelessness Fund', raised £250,000 online and sparked the need for a full-formed charity to drive change. By August 2018, a new board of independent trustees had been recruited, a new charity had been registered, and Andy was made Patron. Lauren Rosegreen is on the charity's Board and has spoken to us about her experience as a young trustee.
Lauren told us a bit about what excites her most about her role:
"As a trustee for the Greater Manchester Mayor's Charity, I support the team with our aim to end homelessness in Greater Manchester. We fund homeless initiatives, charities and projects in the region that focus on delivering emergency response, providing adequate places and spaces and/or prevention. It's great to be able to bring conversations on strategy and direction back to WHY we do what we do. I really enjoy sharing my knowledge on how organisations play certain roles in the homelessness eco-system, and what excites me most is being able to fund initiatives that otherwise wouldn't be able to exist."
She also told us about some of the most challenging and rewarding aspects of the role so far:  
"It can be challenging not to get involved with delivering operational tasks. I like to get stuck in - I'm a real do'er - so it's been a learning curve to see that this isn't the only way I can make an impact. Being a trustee means tapping into my network in alternative ways, supporting GMMC's direction but giving the operational team the space to deliver the strategy in their own way. It helps that our GMMC team are absolutely brilliant! I find the whole trustee experience so rewarding. Supporting initiatives that otherwise would not have the funding to exist, shows the tangible ways that we are making an impact. Also, self-development-wise, it's been brilliant for me to be on a Board alongside people who are really successful in their fields and whom I would never have met otherwise. Being able to learn from and communicate with people from a range of industries, backgrounds and at different stages in their careers, has been invaluable."
What advice would you give to aspiring trustees? 
"Firstly, figure out what cause really DRIVES you. Yes, being a trustee is a great development opportunity, but you have to 100% believe in the impact that your charitable organisation is making. The rest will then come naturally, as you'll want to read the board papers, attend meetings and be at the forefront of decision-making. 

Once you're on a board, my biggest advice is to remind yourself that you're there for a reason. Being a young trustee with a mixed-race background, I felt my fair share of imposter syndrome when I first became a trustee. But every person's voice is as valid as the next. Each board member will bring a different perspective, so hold your ground, give your honest opinion and back yourself!"
Stay up to date with the Greater Manchester Mayor's Charity via Twitter @GMMayorsCharity.
More by posts by Lucy Pratt