Pick of the Month – October 2023
October's Pick of the Month feature some brilliant work across the arts and social sector, with some bold leaders doing great work to build better eqaulity, diversity and inclusion in their sectors. We're delighted to spotlight them and share their insight and experience with you!
Charity Leader of the Month - Gaby Sumner, Villiers Park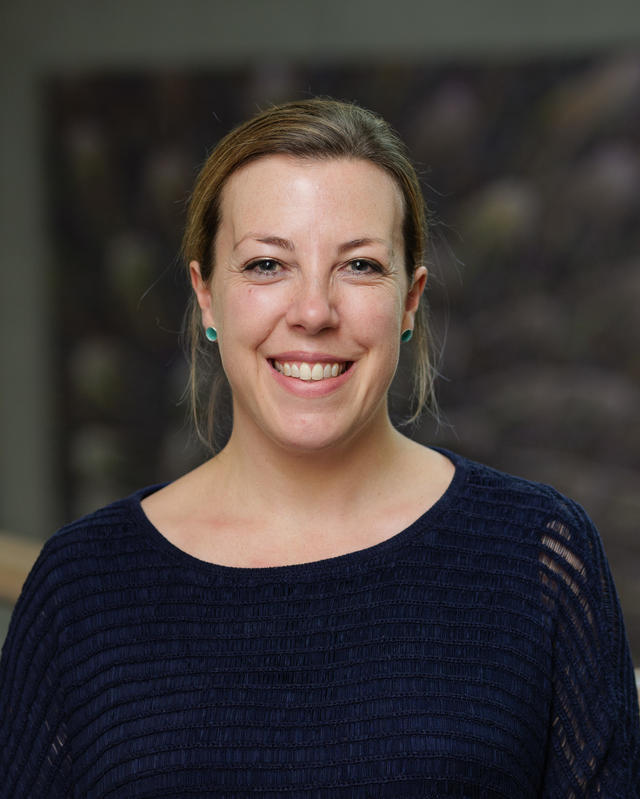 Villiers Park is a national social mobility charity, empowering young people from under-represented backgrounds to achieve their potential. It does this through locally-based programmes that develop personal and employability skills and raise academic outcomes for young people aged 11-19. It has a team of Coaches working directly in schools and colleges in four regional hubs. These areas typically have low progression routes into higher education or higher levels of socio-economic deprivation. As well as its on the ground work, the charity also delivers targeted projects that young people across the country can access.
Gaby told us about her journey to joining the organisation:
"I joined Villiers Park as Director of Fundraising in March 2022 and became Chief Executive in April after a few months doing the role on an interim basis. It's my first Chief Executive role and it's been an amazing learning curve that I am relishing! My day to day can vary enormously. One of our current priorities is the development of our online learning platform, so one day I could be working on our digital strategy and the next going to our Norwich hub to see our work firsthand and meet supporters funding us here."

"Working in a small charity means I am still very involved in fundraising and try to get that balance between being strategic and operational. I have a brilliant and dedicated team of colleagues and volunteers and a very supportive Board of Trustees who I work closely with."
She also shared a bit more about her background: 
"Before I joined Villiers Park, I worked in fundraising for close to 20 years, mainly in arts and cultural organisations and then more recently as Campaign Director for Cambridge Children's Hospital. I'm also a Trustee of two charities, Synergy Theatre Project and Cambridge Junction – I've found that insight into governance incredibly beneficial."
Sharing her advice for anyone in a new role in charity leadership, Gaby said: 
"Ask for help! When I took on the interim role, I reached out to former colleagues – including those who have gone into CEO roles – to ask for their advice. I also arranged some coaching sessions for myself, to make sure I had space for reflection. It's a busy job, so giving myself the time to step back is something I've really come to value."
Finally, Gaby shared her thoughts on what she'd like to see in the future: 
"Clearer training and progression routes for young people starting out in the charity sector. At Villiers Park we talk to young people about their possible selves, and the pathways to achieve their ambitions. I think we can do more to celebrate careers within charities and make them more visible to a diverse range of people. It's important to remove hurdles to entering the sector so we can include a range of different perspectives and experiences, ultimately making charities more effective in addressing the complex social issues they aim to tackle."
Thanks Gaby! Stay up to date with the work of Villiers Park via Twitter @VilliersPark.
Fellow of the Month - James Pierce, Music in Hospitals and Care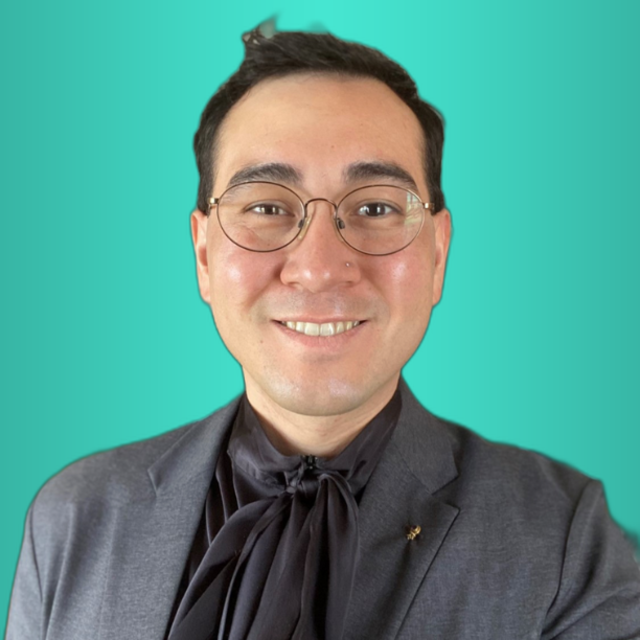 Music in Hospitals & Care is a charity that improves the health and wellbeing of children and adults through the healing power of live music. From the Scottish Highlands to the Channel Islands, from Northern Ireland to the Welsh Valleys, the charity's professional musicians share live music with people of all ages in a variety of locations. This includes everyone from premature babies in hospitals, to people living with dementia in care homes. The charity also partners with a wide range of organisations to connect people to sessions and to share #JoyThroughLiveMusic. 
James told us about his role: 
"Music in Hospitals & Care formalised its individual giving function resulting in my current role. We are in the process of building our digital fundraising mechanism to support our UK-wide programme of bringing live music sessions to hospitals and care settings. Direct mailing, digital giving and memberships make up a portion of my remit and we have been fortunate to be selected for a forthcoming BBC Radio 4 appeal."
Speaking about the key opportunities for the organisation, James said: 
"We have an opportunity to further entrench ourselves in the nation's ecology as a cultural touchpoint that benefits the health sector. Further bridging the connection between music experiences and health benefits demonstrates the crucial and inalienable need for the arts. In keeping with the rapid evolution of the digital sphere, we can better appeal to audiences, whilst building our profile as a sector leader."
He also shared what he is most excited about for the Fellowship programme: 
"Given the many spokes of art & culture and how intrinsic it is to so many aspects of our economy and wellbeing, I am most looking forward to growing an integrated and holistic view point and approach to how best we can solve the problems our organisations have set forth. Bringing those views in practical innovative and entrepreneurial applications."
Finally, James told us about where he's passionate about seeing change: 
"I particularly would like to see more queer joy on stages and in music. Representation has certainly increased but I think it is a lot of trauma, sex and coming out stories still, which is an important facet, but the time has come for more dimensions to be portrayed and shared."
Thanks James! Stay up to date with the work of Music in Hospitals & Care via Twitter @MiHCUK. 
As of this month, James has taken on a new role as Head of Development  at Traverse Theatre. We wish him the best of luck in this new role!
Social Entrepreneur of the Month – Yvonne Field, OBE, The Ubele Initiative CIC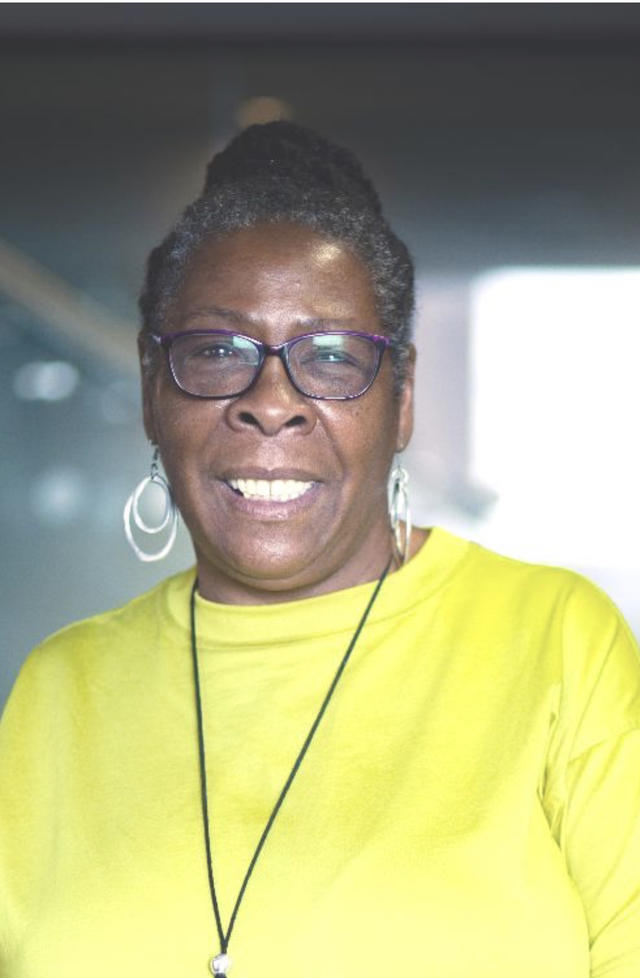 The Ubele Initiative CIC is an African diaspora led infrastructure plus organisation, empowering Black and Minoritised communities in the UK, to act as catalysts for social and economic change. To achieve this, the organisation works with community leaders, groups, and organisations in the UK and beyond to strengthen their sustainability, resilience, and voice. It has four main strands of work, including: enterprise and asset development; advocating for equity and justice in its communities; strengthening infrastructure and voice for its communities; developing its people, groups and organisations.
Yvonne told us a bit more about her work and mission: 
"I have worked in the not-for-profit sector for more than 40 years. My mission has always been to promote social and racial justice in communities. I have worked locally to globally. I am now the Founder and CEO of the Ubele Initiative (taken from Swahili, meaning 'the future'). Ubele has a national community wealth building agenda focusing on next generation community leadership, social enterprise and physical community asset (spaces) development for Black and racially minoritised communities. We are also the London regional infrastructure lead for Black and racially minoritised communities and I am the National Convenor for The Phoenix Way, a new multi-million pound investment into participatory grant making which seeks to facilitate transformational change for our communities."
She also shared more about her journey to where she is today:
"My original professional background is community development; I established several initiatives from scratch including projects, a consultancy and training company and now Ubele. I am quite a visionary person and can hold that vision over the long term as I work towards seeing it come into being. I view myself as a change agent and social entrepreneur; I come from generations of entrepreneurs so being focused, driven and hardworking is in my DNA.

My current role is multi-faceted: building and implementing our strategy; partnership development; fundraising and financial management and I still get involved in creating innovative programmes such as 'Canerow': a new Black Women's Intergenerational Leadership model) and am often asked to share our work to wider audiences."
Sharing her advice for future social entrepreneurs, Yvonne said: 
"Focus on the job at hand; you will need tenacity and sometimes pure grit to take the knocks that come with being in a leadership position: it is not for the faint hearted. Find your tribe early on; I have been connected to a group of former Black women youth workers the majority of who I have known since the early 1980's: they are all my daughters' aunties now and are my sister-friends: we have supported each other through thick and thin. Be generous with your support to younger leaders and don't be afraid to share your networks (it always comes back to you in the end often in differing ways). Develop yourself both through traditional and more creative ways. There are so many resources and opportunities that can be accessed and share the best of them with others…. we all need support."
Finally, Yvonne shared where she's passionate about seeing change: 
"Covid-19 and Black Lives Matters created opportunities for a more direct and often difficult conversation about the existence and impact of institutional racism. Ubele experienced rejection by funders who seemed more interested in promoting diversity rather than acknowledging the need for racial justice. There is so much evidence about the lack of funding and support to our sector. I am passionate about seeing long term transformational change across the whole grant making sector and hope through our work, Ubele, which includes research, new grant programmes and longer-term strategic interventions) that I have been able to influence current and future strategy in this crucial area."
Thanks Yvonne! Stay up to date with the work of The Ubele Initiative CIC via Twitter @ubeleinitiative.
Trustee of the Month - Linda McCord, Babylon Arts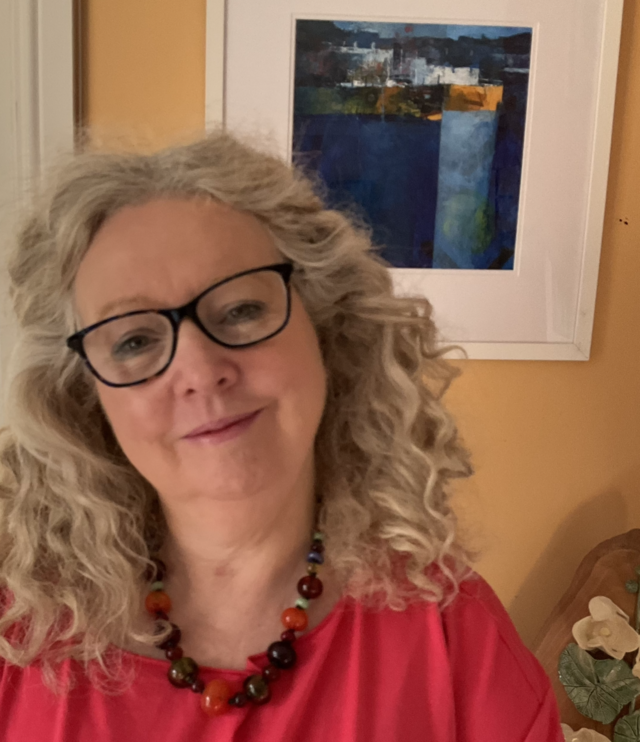 Babylon Arts is an arts venue and charity (registered as ADEC, Arts Development in East Cambridgeshire), based in Ely. The organisation's mission is to develop creativity and connect communities with art and culture. It achieves this by offering support for community groups, direct promotion of arts events, and arts-based project activity, in particular with young people and rural communities. 
Linda told us about her role as Trustee: 
"Being a trustee of Babylon Arts is very rewarding due to the breath of art and culture that the organisation delivers, enriching people's lives. This is enhanced through working with really committed and enthusiastic staff and trustees. I have long admired what Babylon Arts does for the community and really enjoy being part of the board who consider and set the strategic direction of the organisation, to continue doing so."
She also shared some of the challenges of the role: 
"This is not without its challenges though, particularly in a difficult economic environment where many arts organisations are bidding for similar funding. Maintaining a positive attitude and working with staff and fellow trustees to innovate and consider new ideas is vital."
Finally, she shared her advice for prospective trustees: 
"There is a time commitment to being a trustee, so my key advice to anyone considering the role is to take time to find an organisation that you admire and would enjoy being part of."
Thanks Linda! Stay up to date with the work of Babylon Arts via Twitter @BabylonArtsEly.
More by posts by Lucy Pratt