Pick of the Month – September 2023
13 September 2023 | By Lucy Pratt
This month, we've got a real range of organisations represented by each of our Picks – from diving heritage to South Asian arts! September's Picks are united in their commitment to positive change in their respective sectors. We had some really insightful conversations this month, with some great nuggets of wisdom for you to reflect on.
Charity Leader of the Month – Piali Ray, Sampad Arts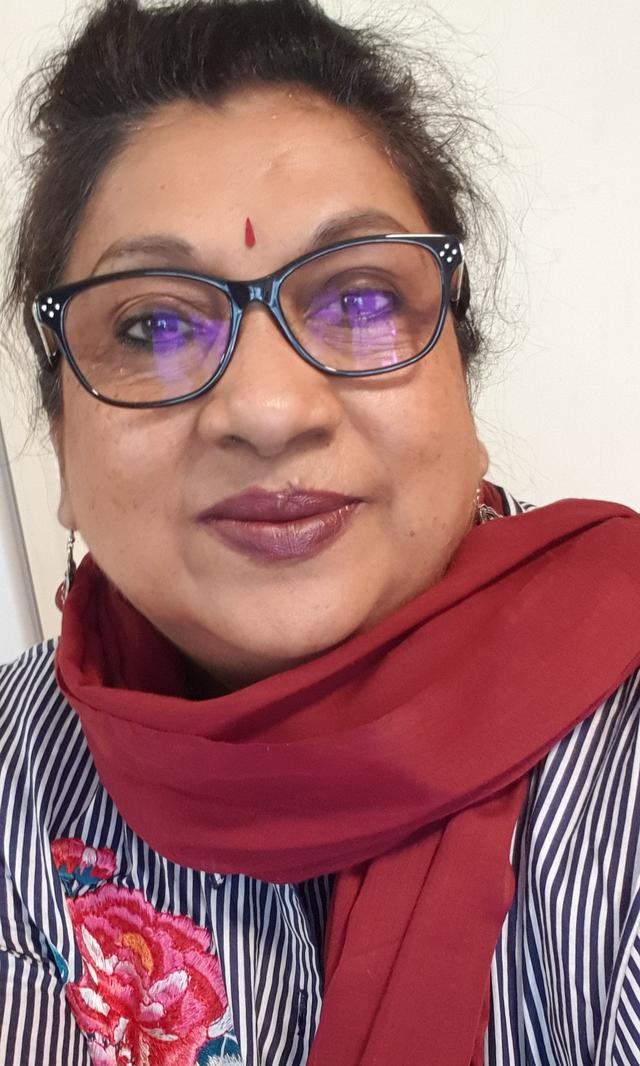 There are three aspects to Sampad Arts' mission; to celebrate South Asian arts and heritage; break down barriers; and amplify unheard voices. It supports, commissions and co-produces a huge variety of arts and heritage activities inspired by diverse artforms that originate from India, Pakistan, Bangladesh and Sri Lanka. Piali Ray is its Founder and Director and has worked for over 30 years to build the influence and direction of Sampad Arts. We spoke to her about her journey. 
Could you tell us a little bit about your work and what your mission is?
I established Sampad in 1990 – so it's now 33 years old. Our mission is to develop awareness and understanding of South Asian arts and heritage with wider audiences and use the arts as a tool for change. We're based at the Midlands Arts Centre in Birmingham and work regionally, nationally and internationally. 
How has your role at Sampad developed with time? 
Over the years, I guess my role has evolved. Initially, it was very hands-on and about developing an awareness of our organisation. Sampad provides a support structure for developing South Asian artists and artists who practice South Asian arts to develop their skills and help them work in diverse settings, from education to community, both as performers and creators. 

Over the years, the organisation has grown to have a small team and now my leadership provides a steer, focus and strategic direction for the organisation so that it continues to be relevant to today's UK. 
What leadership advice can you give?
I think there are few leaders who are born leaders; others have to work to attain that status. I've become a leader accidentally really – I started off developing artist's work, creating a space that would benefit from this work, developing their skills, connecting them to wider communities and making their work relevant. All of those things were important to me, especially connecting communities. There came a point when I started making decisions that did not only affect me, but others too. It's when you start taking that responsibility – that whatever you decide is actually going to impact on another group or other lives – I think that gives you a responsibility of becoming a leader. So, I wouldn't take it lightly.
Is there anything you'd like to see change in the sector? 
Of course, yes. There are many things. Sometimes I despair that things have not changed! There is still discrimination and a lack of understanding about diversity. I'm also particularly  concerned about women and how are they being perceived and understood and how they are being encouraged (or not encouraged) to develop an independence and identity of their own. So, I'm very passionate about women's status and providing a voice for unheard women.

Recently, we were doing a project where we supported artists to use digital tools as creative tools, not just as a promotional one. Digital is a new language, but I feel that that's the way the world is moving. That's where the platforms are emerging and we need to build that capacity within our artists to be able to create and respond.

So, I'm very excited about a lot of things, too!
Keep up to date with Sampad's work at @sampad_arts on Twitter. 
Fellow of the Month – Helen Wilmott, Revoluton Arts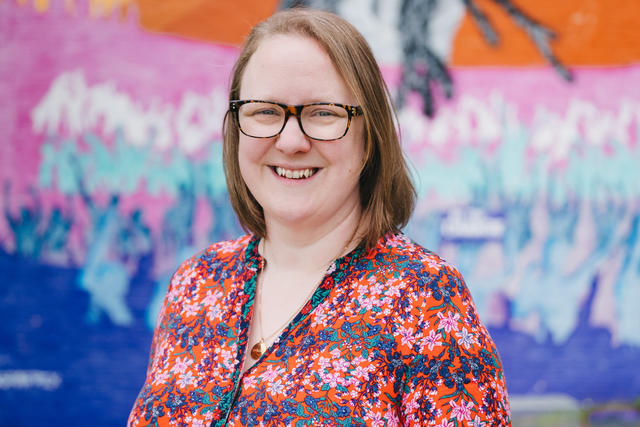 Helen Wilmott is an experienced manager across the creative and cultural industries and is passionate about working with communities to create new cultural programmes. Before joining Revoluton Arts as Executive Director in 2022, Helen spent over seven years as Programme Director for Made With Many, where she developed a model of community-led decision-making, oversaw the geographical expansion of the programme and led several high-profile cultural projects. 
Could you tell us a little bit about your work at the moment, how you got to your current position and what the role involves?
I started in the role of Executive Director at Revoluton Arts in November 2022, having previously worked at another one of the Creative People & Places programmes in Northamptonshire. Basically, my role is about making sure that the organisation has the right conditions to flourish and grow our exciting creative programmes with communities across Luton. This means that one day I could be working on developing our long-term strategy, the next fundraising and then finance and HR. 
Given the context of the UK right now, what are the key opportunities for your organisation?
At Revoluton Arts, our work is deeply rooted in our local communities in Luton, which is a place of both youth and diversity. We have the type of reach on our doorstep that many cultural organisations dream of attracting, so we're well-placed to unite communities and creatives as the collective catalyst for change. We're currently developing some really exciting partnerships with both cultural and non-cultural organisations that will ultimately help us to both expand our reach and profile the amazing emerging talent that can be found locally. 
Thinking about the year ahead, what are you looking forward to as part of the Fellowship Programme? 
I'm really looking forward to meeting with the other fellows and sharing our successes, failures and what we've learnt along the way. There's so much rich learning across the cultural sector that doesn't get shared as much as it should, so I'm hopeful that I'll learn as much from the other Fellows as I will from the course content. The Fellowship Programme will also offer a great opportunity to take some time away from my to-do list and gain a wider perspective that can make a tangible difference to our work. 
Finally, what is something you are passionate about seeing change in the sector?
I'm passionate about creating a more equitable cultural sector where everyone, no matter their background, has the same opportunities to showcase their creativity and experience world-class culture in their neighbourhood. Everyone should be able to feel like they belong at cultural events and venues, and for too long that hasn't been the case. I firmly believe that equity needs to be an embedded and sustainable practice across the sector, not just a short-term response to national trends and local issues. We should be celebrating the full range of wonderfully diverse art and culture that already exists in our communities as a long-term priority. 
Stay in the loop with Revoluton Arts at @RevolutonArts.
Social Entrepreneur of the Month - Kirsty Day, Yellow Jigsaw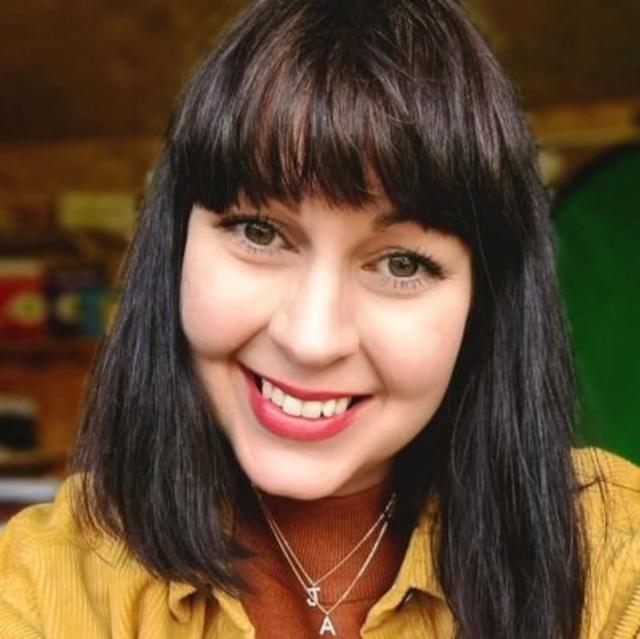 Yellow Jigsaw is an award-winning social enterprise which offers media consultancy and video production. As well as working with other social enterprises and charities, it also has two of its own media projects - Media Cubs, a pop up TV studio and newsroom for young people, and Talking About My Generation, the first older people's led newsroom in the country. Both of these empower people who often get stereotyped and misrepresented, offering a space for them to be heard and understood.
Yellow Jigsaw was founded by Kirsty Day and Grace Dyke. The two set up the organisation in 2014 after meeting while working at a national charity. They shared a passion for the social enterprise sector and businesses that do good. They wanted to tell the stories of these organisations so they could be seen, heard and recognised for their work. 
Kirsty shares a bit more about their journey: 
"The biggest challenge when setting up was knowing when the right time was to make the leap from the security of a full-time job to part-time, and then all in on the new venture. I tend to be the risk-taker of the two of us, so was encouraging Grace to make that next step - and nine years on, we are still going strong. 

An ongoing challenge is that we want to do so much, and as entrepreneurs always have lots of ideas to support other organisations. It means that we're often managing a lot of projects simultaneously and must continually enhance our workforce to meet the demand."
She also tells us about her favourite part of the job:
"The people we work with, whether that be clients, volunteers, our staff, young people in projects, are what makes it all worthwhile for me, seeing the impact our work has on them as individuals but also in communities and society as a whole! This is definitely my favourite part of what we do!"
Finally, she shares her advice for aspiring social entrepreneurs:
"My advice to aspiring social entrepreneurs is to have a good network of people around you that you can act as a sounding board to encourage but also challenge you. Also, to steal a well-known phrase - try not to procrastinate on an idea for too long - just do it!"
Stay up to date with Kirsty's work via Twitter @yellowjigsaw.
Trustee of the Month – Kevin Casey, Historical Diving Society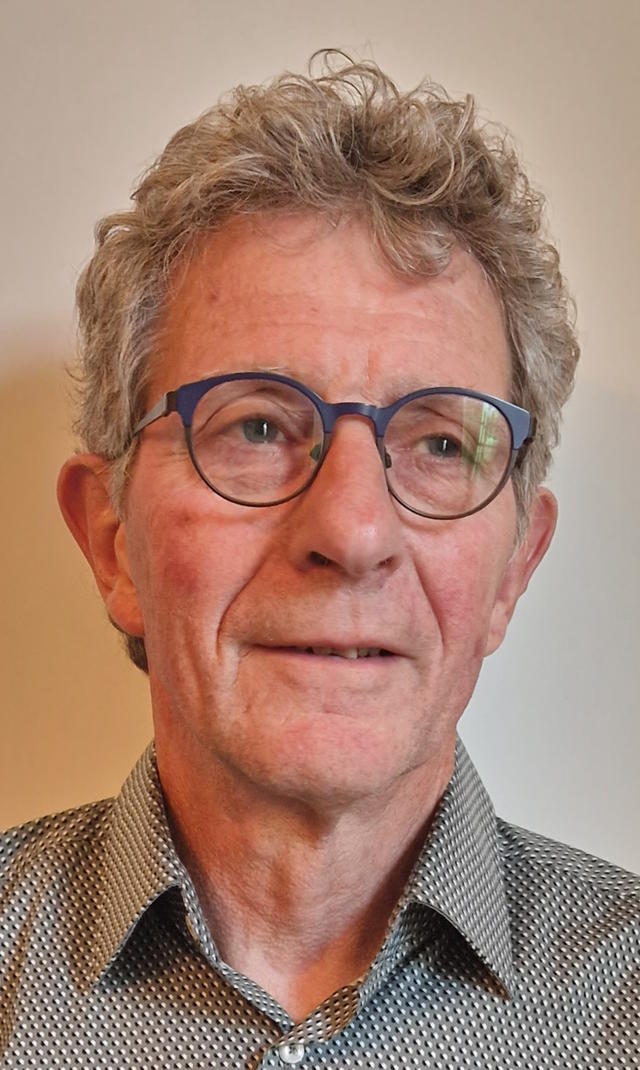 Kevin Casey is the Vice-Chair of Trustees at The Historical Diving Society. Formed in the UK in 1990 by a group of enthusiasts, the Society's mission is to promote and preserve diving heritage. In 2011, the Society established a public outreach enterprise: The Diving Museum. Located in a former military Battery in Gosport, Hampshire, the museum is growing rapidly. In 2019, it achieved accreditation status, attaining nationally recognised standards of good practice.
Kevin told us about how he came to join the organisation: 
"I became a member of the Historical Diving Society in 1991. In 2009, the Society began the process of establishing a museum dedicated to Diving History and I became a trustee with the title Museum Director, leading on the project. With no museum operations experience, little did I realise the pandoras box I was opening and the responsibility I was taking on, but I have enjoyed the journey!"
He also told us a bit more about the journey: 
"My biggest challenge has been taking the lead on fundraising. Failing on two NLHF grants was very disappointing, however, I learnt so much and have now been successful with large ACE, HE and NLHF grants. My next challenge is to deliver them. I particularly enjoy networking and learning from the experience. For me, being a Trustee means being able to say on the day you step down that you have played an important part in contributing to a sustainable, resilient future for the organisation."
Stay up to date with the work of The Historical Diving Society via Twitter @the_hds.
More by posts by Lucy Pratt