Pick of the Month - February 2021
2 February 2021 | By Edward Drew
As we refocus and rebuild from 2020, we spoke to four people who are shaping the sector. From a Charity Leader who is connecting asylum seekers and English language volunteers, to a Trustee leading a student union through Covid-19.  
Charity Leader of the Month: Colette Batten-Turner, Conversation Over Borders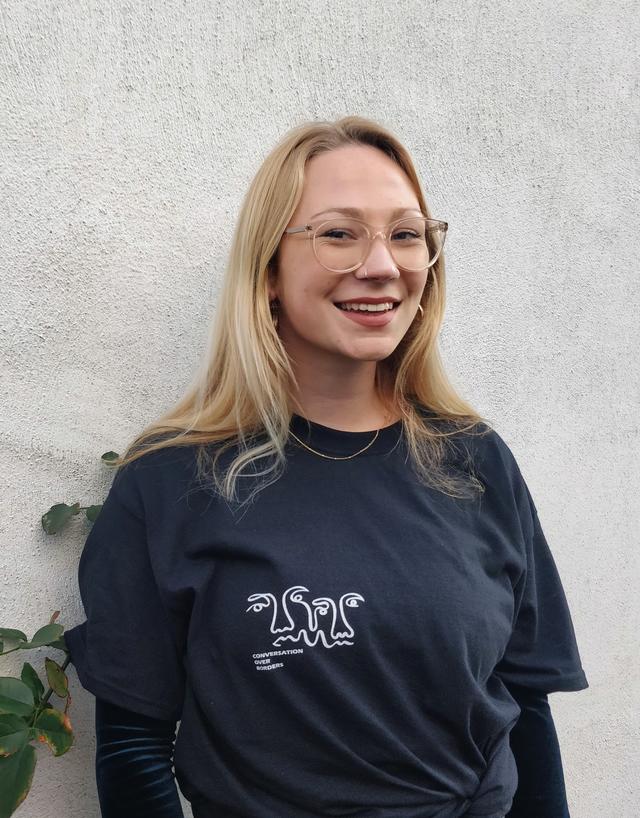 Conversation Over Borders was founded during the UK's first national lockdown in March 2020. The charity provides free, one-to-one English conversation classes for refugees and asylum seekers online, to ease integration, reduce social isolation and build confidence in spoken English. Social isolation has been endemic over the last year and Conversation Over Borders recognises that some of the most isolated people in our society are those who are far from home, at a time in which meeting new people is next to impossible. Since launching, Conversation Over Borders have provided almost 2,000 conversation classes between volunteers and learners based in the UK and beyond. 
Colette is the Founder and Project Manager of Conversation Over Borders. While initially it was a one-woman mission, she now has a team of twelve who help to coordinate the classes, provide teaching support to volunteers and raise awareness of changes to government policy and other issues affecting asylum seekers in the UK.
"Most of the time, we see a really negative representation of refugees, asylum seekers and migration in the mainstream media and from our politicians. I knew that if any member of the public sat down and had a face-to-face conversation with someone who was here claiming asylum, those one-sided stereotypes would not hold. 

I wanted people to look beyond the status of 'refugee' or 'migrant' and see the multifaceted individuals who have likes, dislikes, hobbies, skills, humour just like anyone else. So that's the idea behind our work; breaking down borders through having those conversations, getting to know someone on a personal level and building connections. We facilitate language and cultural exchanges wherever possible, and we try to break down the dichotomy of a student-teacher relationship to create a level playing field where everyone has something to teach and everyone has something to learn."
You can check out our work on Instagram: @conversationoverborders
Trustee of the Month: Scott Quinn, Dundee University Student Association (DUSA)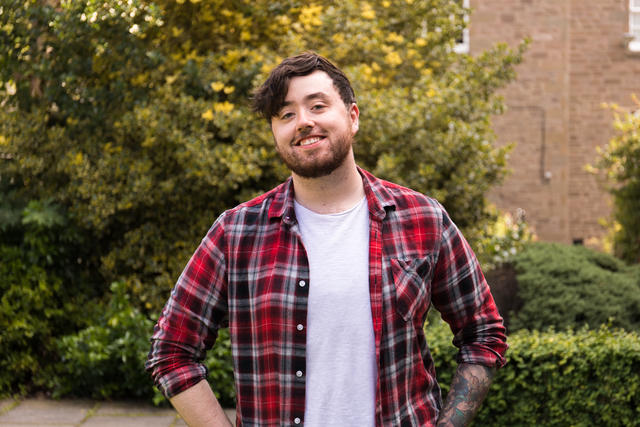 Scott Quinn is President of Dundee University Student Association (DUSA), as well as sitting on the DUSA board as Trustee. After attending the University of Dundee, Scott was motivated to take on the role in order to build on past volunteering experiences in a meaningful way.
"As a Students' Association, the organization regularly seeks out students to sit on the Board as a way to ensure that high-level decisions are meeting the needs of the student body. Lived experience was the desired quality and that was what encouraged me to step forward! I really loved the idea of being a Trustee because of the impact that I could have and the ability to make a difference on a much larger scale."
Covid-19 has changed DUSA's governance practice, moving from longer term strategy setting to short to medium-term decision making. Across this, the focus has always been on supporting service users. 
"Collectively, we also spend more time celebrating the great work that is coming out of the organisation. COVID-19 has had a significant impact on all aspects of life, including mental health and wellbeing, and it can be generally difficult to focus on the positives. Taking the time to recognize achievements, no matter the scale, is a great morale booster for everyone involved."
Scott's advice for those considering Trusteeship is:
"You're more qualified than you might think! I didn't really consider becoming a Trustee because I'm a young, LGBT+ person with a Humanities background and I didn't think that lined up with my perceptions of what a 'typical trustee' is.

There is a real benefit in having diversity on Boards, not just in skill sets, but in lived experiences, values and perspectives. It's important to recognize your contributions and think about what you can offer to a Board, then just go for it!"
Keep up to date with DUSA's work on Twitter at @dusa_theunion
Social Entrepreneur of the Month: Cemal Ezel – Founder, Change Please

Launched in 2015 with one coffee cart in Covent Garden, Change Please is an award-winning coffee company which supports people out of homelessness through life changing coffee.
The social enterprise provides training and Living Wage employment, and offers support with housing, finances and therapy to help people experiencing homelessness move forward. Change Please trainees are trained to become speciality baristas at a state-of-the-art Training Academy by an in-house SCA Certified team. As the company says: "It may be bold to say a great cup of coffee changed your life, but it can change someone else's for the better"
"We want to be the fourth-biggest coffee chain in the UK. We're not holding back. So far, every door we've pushed on has opened. If those companies can add coffee into their supply chain which doesn't cost any more, tastes better and is lifting people off the streets, it's a no-brainer."
You can follow the work of Change Please on Twitter @ChangePlease
Fellow of the Month: Katie Cagney, Tyne & Wear Archives & Museums (TWAM)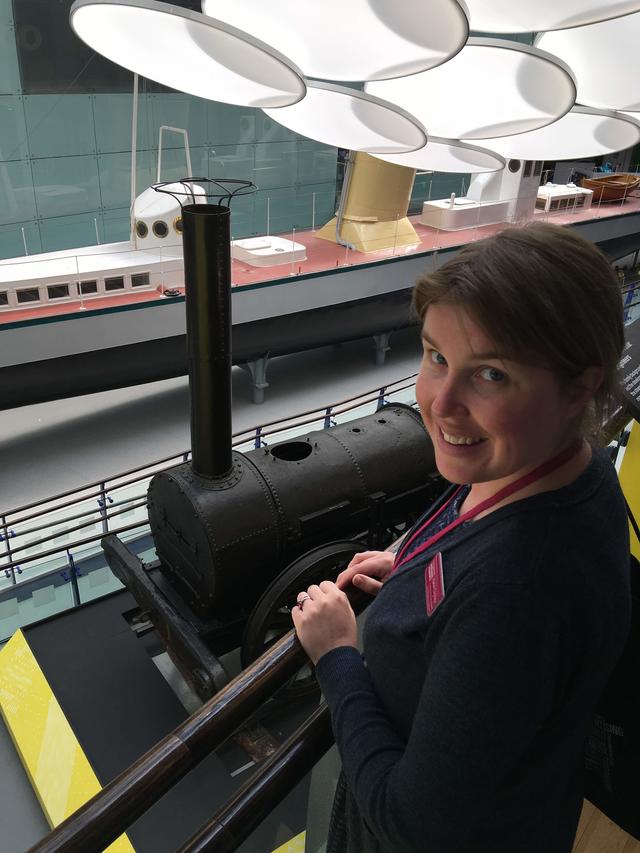 Katie Cagney is the Database and Research Coordinator at Tyne & Wear Archives & Museums (TWAM). Her previous roles have included being database manager and fundraising technology specialist in both cultural and educational venues. Katie has worked in the US and the UK and moved from London to her native North East to take on her current role two years ago. She is now responsible for corralling fundraising data, aiming to get real-time data analysis at the forefront of strategy at the highest level. She is particularly interested in coding for research, CRM developments and user-friendly design. Her current research fields include Northumbrian pipes, Roman latrines, Pre-Raphaelite art, and early computing, reflecting the rich collections held by TWAM.
"We introduced a new database system in April 2020, (which was simultaneously a terrible and an excellent time to start this new project). We are so pleased with the insight, donations and support it has already helped us to achieve. Having the fellowship support me in implementing this massive change has been invaluable and I am so grateful to have been a fundraising fellow in this strange time."
You can read more data insights from Katie in her most recent blog for Arts Fundraising & Philanthropy, Why is it so important that your data looks good?
You can also keep up to date with her on Twitter @WhitleyBrea and find out more about TWAM's work @TWAMuseums.
More by posts by Edward Drew