Pick of the Month - June 2021
4 June 2021 | By Edward Drew
And just like that, we're halfway through this year's Picks of the Months! This month, we spoke with a Charity Leader who is an influential voice in helping the long-term unemployed, and a Trustee who became a Chair during the pandemic.  
Charity Leader of the Month – Patricia White, Co-Founder and CEO of Suited for Success UK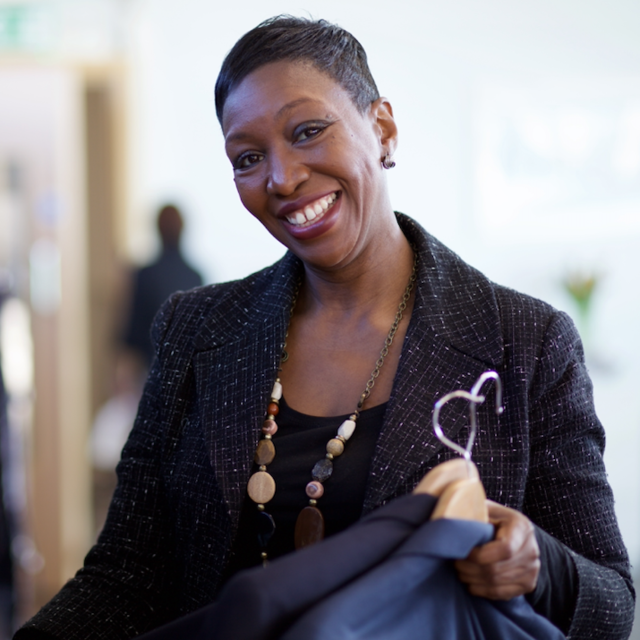 Patricia White is the Co-Founder and Chief Executive Officer of Suited for Success UK, a registered charity that supports people to regain the dignity of employment through the provision of free interview coaching, interview clothing and employment preparation workshops for unemployed men and women. 
She is passionate about community outreach and has used this as the driving force for her charitable ambitions. Since launching Suited for Success in 2015, Patricia has been able to directly help the long-term unemployed and people with a poorer quality of life improve their career prospects.  
However, her work doesn't stop there as Patricia has become a powerful advocate for driving partnerships between businesses and charities to help improve long-term employability and reduce poverty. Within her work with the charity, Patricia also facilitates training workshops encouraging public service organisations to explore practical ways they can address and help improve employability in their local communities.  
Patricia is now regarded as an influential voice in initiatives across the region and has led several community projects during the course of her career, including setting up the first Trussell Trust Foodbank in Birmingham.
"As a journalist, I was really inspired by some of the stories I saw and heard of people and charities working away, getting no recognition. Nobody should be going hungry in our country - you should be able to put food on the table for you and your family"
You can follow Suited for Success UK on Twitter
Social Entrepreneur of the Month – Matteo Bergamini, Founder and Director of Shout Out UK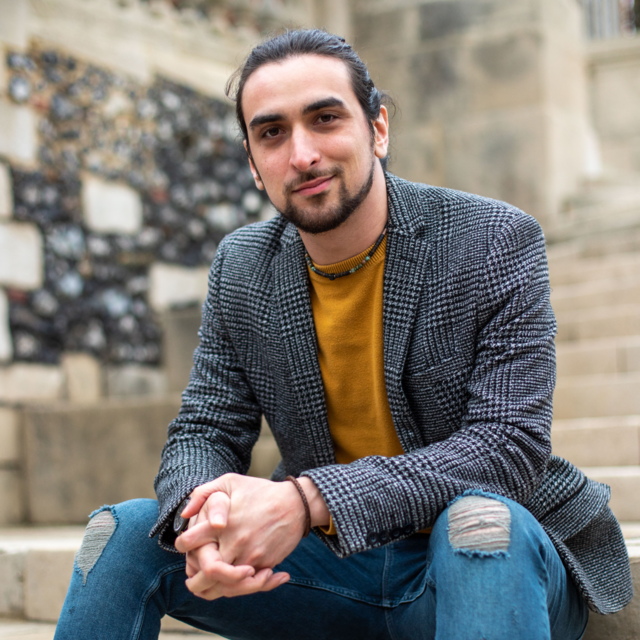 Matteo Bergamini is the Founder and Director of Shout Out UK, a non-partisan social enterprise that aims to strengthen democracy by providing training and programmes on media literacy and political literacy. Shout Out UK fuses education and technology with film and animation to create high-impact and award-winning Democratic Engagement campaigns, such as London Voter Registration Week 2020. 
Shout Out UK is the secretariat of the All-Party Parliamentary Group on Political Literacy, which provides evidence for the importance of political literacy education in promoting youth participation in democratic life. The social enterprise is currently building a coalition of organisations to support political literacy and why it is #WorthTeaching. 
Shout Out UK also helps primary/secondary schools and colleges tackle extremism and radicalisation by working with Prevent teams to build students' critical thinking skills and emotional resilience. In 2019/20, the organisation reached almost 3000 young people with educational content. 
Speaking about his experience setting up Shout Out UK whilst studying at Brunel University in August 2015, Matteo says:
"I consider myself an accidental entrepreneur. I never went out of my way to start a social enterprise. I had a passion and realised that there is a huge gap in our education when it comes to teaching about our democracy. We expect everyone to suddenly, somehow, understand how our democracy works when for most of us, we learn none of it in school. So I set out to change that whilst I was studying at Brunel University. It was one of the best decisions I've ever made. Don't get me wrong, it's intense. You often end up working long hours and at the start for little reward, but if you do what you love, you will never work a day in your life."
You can follow Shout Out UK on Twitter and Instagram
Trustee of the Month – Rachel Riggs, Chair of Broxtowe Women's Project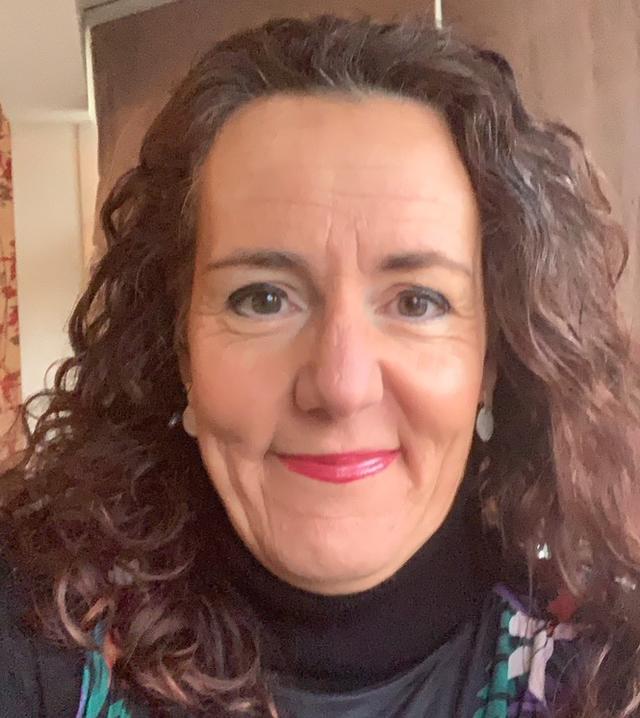 Rachel Riggs is Chair of Broxtowe Women's Project, a charity supporting survivors of domestic abuse. Rachel was keen to support a local cause that was important to her, and to use her skills to contribute to helping an organisation that is making a difference to people in so many tangible ways.  
"Becoming chair was a huge step and one that feels daunting but exciting at the same time, embracing a new role that I hadn't undertaken before. I am privileged to be part of a great team of fellow trustees and staff in the organisation, and I enjoy seeing us all come together, and to help facilitate and collaborate in meeting our responsibilities and challenges. Nothing feels as good as teamwork when everyone rises to face the many and ever-changing situations together. 
I could not do this role without a truly inspiring, strong and super talented vice-chair, who has already taught me so much.  We can exchange ideas, test our thinking and approaches whilst being a great source of support and comradeship."
Covid-19 led the charity to adapt quickly to find new ways of delivering critical services, changing to remote working, and thinking carefully about how to reach service users. 
"I think one of the greatest challenges has been finding new ways to stay connected with each other… and support the staff teams who have been working very hard and often in very demanding circumstances... I am sure we aren't the only ones reflecting now that hopefully all of this has made us more resilient for the future…"
Rachel's advice for a prospective Trustee is:
"Be clear about your motivations and expectations and explore these in discussions with the charity. Ideally you may find it helpful to hear from the experiences of other trustees, undertake some shadowing opportunities if possible and maybe take a look at what resources are available" 
Follow Broxtowe Women's Project on Twitter at @BroxtoweWomen
Fellow of the Month – Nesta Nelson, Producer at Back to Ours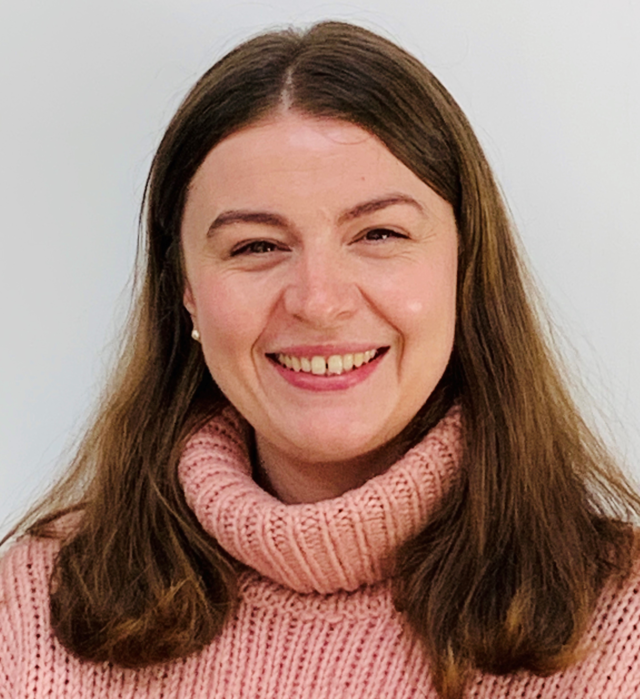 Nesta Nelson is Producer for Back to Ours, Hull's Creative People and Places Project, from 2018 to present. She's been responsible for producing an extensive digital programme of events throughout 2020/21 and is passionate about everyone having equal access to high quality arts experiences across the city. 
Nesta previously worked on Hull's acclaimed Freedom Festival from 2014-2018. She was also a Hull Independent Cinema founder and trustee until the end of 2017, with the long-term aim of building a new venue for world and art cinema in Hull. 
"2020 was obviously challenging for so many reasons, but we reacted and learned quickly with a huge programme of digital entertainment in neighbourhoods across Hull, from circus on your sofa and bedtime stories to cabaret nights and artist takeovers. This is such an exciting time for us as we emerge back, planning live events for the coming months and seeing audiences in venues again. We've learned so much, and who knows if the landscape will ever be entirely the same again? 

I'm so proud to be a Fellow, and to have had the opportunity to work alongside such a talented cohort. The incredible training and support has been a game-changer, and I'm looking forward to carrying it into the next part of the Back to Ours adventure. We're about to embark on our application to become an NPO and the skills I've developed through the Fellowship have left us better equipped as an organisation to achieve this. Over the year I've built up a great network of fundraising peers offering support and mentorship to the end of the programme and beyond. It's truly been a lifeline in more ways than one!"
You can keep up to date with Nesta and Back to Ours work on Twitter @Nesta_nelson & @btohull
More by posts by Edward Drew