Emergency Power Hours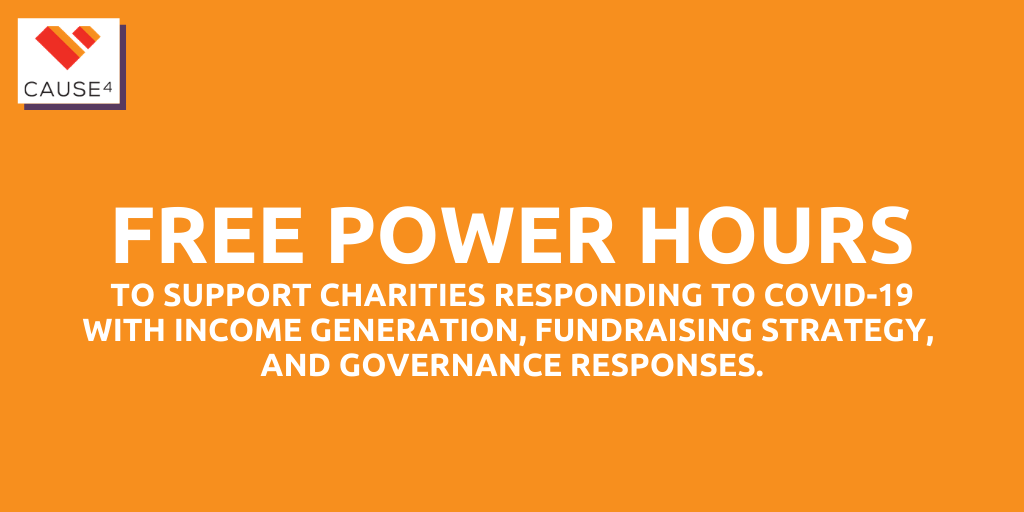 In these unprecedented times, Cause4 wants to do all that it can to support the sector. As part of this, we are now offering a FREE hour of consultancy support every day on a first come first served basis to charities and social enterprises that may need help in the coming weeks. This power hour can be focussed on a range of areas including income generation, fundraising strategy, governance responses, or donor cultivation. 
This support will come from our Chief Executive, Michelle Wright, or one of our Senior Consultants: see them here. 
Please register for free through Eventbrite with a short synopsis of what you would like to talk through and we will be in touch directly to schedule your Power Hour. Please note that the slots will be from 9-10am each morning and the team will be determined based on availability and support required.