Trustee Leadership Programme London: Autumn 2018 Enrolment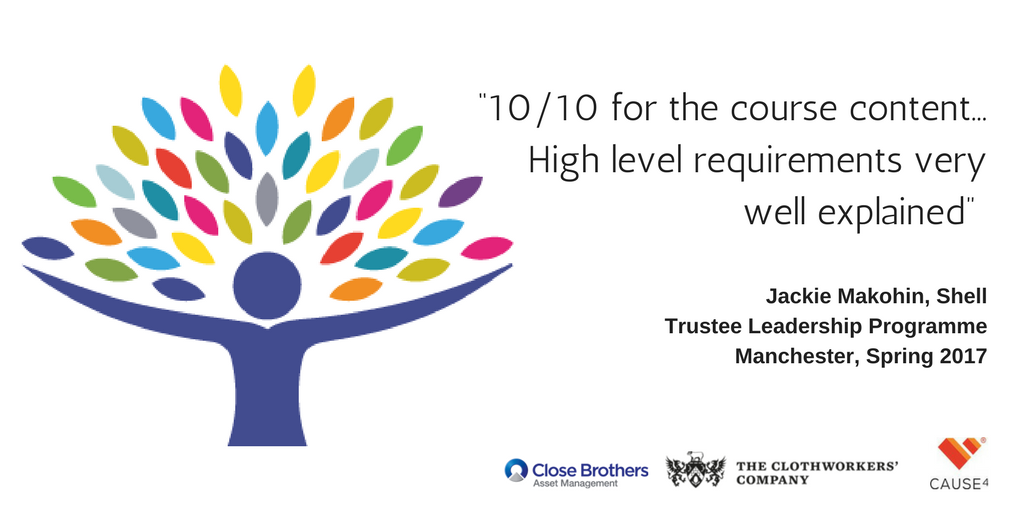 Sign up today to develop your leadership skills and strengthen UK charities.
Delivered by social enterprise Cause4 in partnership with Close Brothers Asset Management and the Clothworkers' Company, this award-winning Trustee course now trains over 500 Trustees a year and gives professionals the skills and confidence to join a charity as a board member.
An enriching career development opportunity offered over five evenings, the course covers the key responsibilities of Trustees and other regulatory issues alongside real-world insights from experts from across the charity sector.
The programme also runs a free charity matching service supporting participants on each programme to join Boards as Trustees.
Participants can benefit from accreditation from the Institute of Leadership Management.
The sessions give participants extensive time for Q&A and networking.
The #Trustee Leadership Programme provides expert-led training for fresh #charity #leadership talent at the #governance level. #BeATrustee @TrusteeLeaders