Cause4 B Corp Impact Report 2023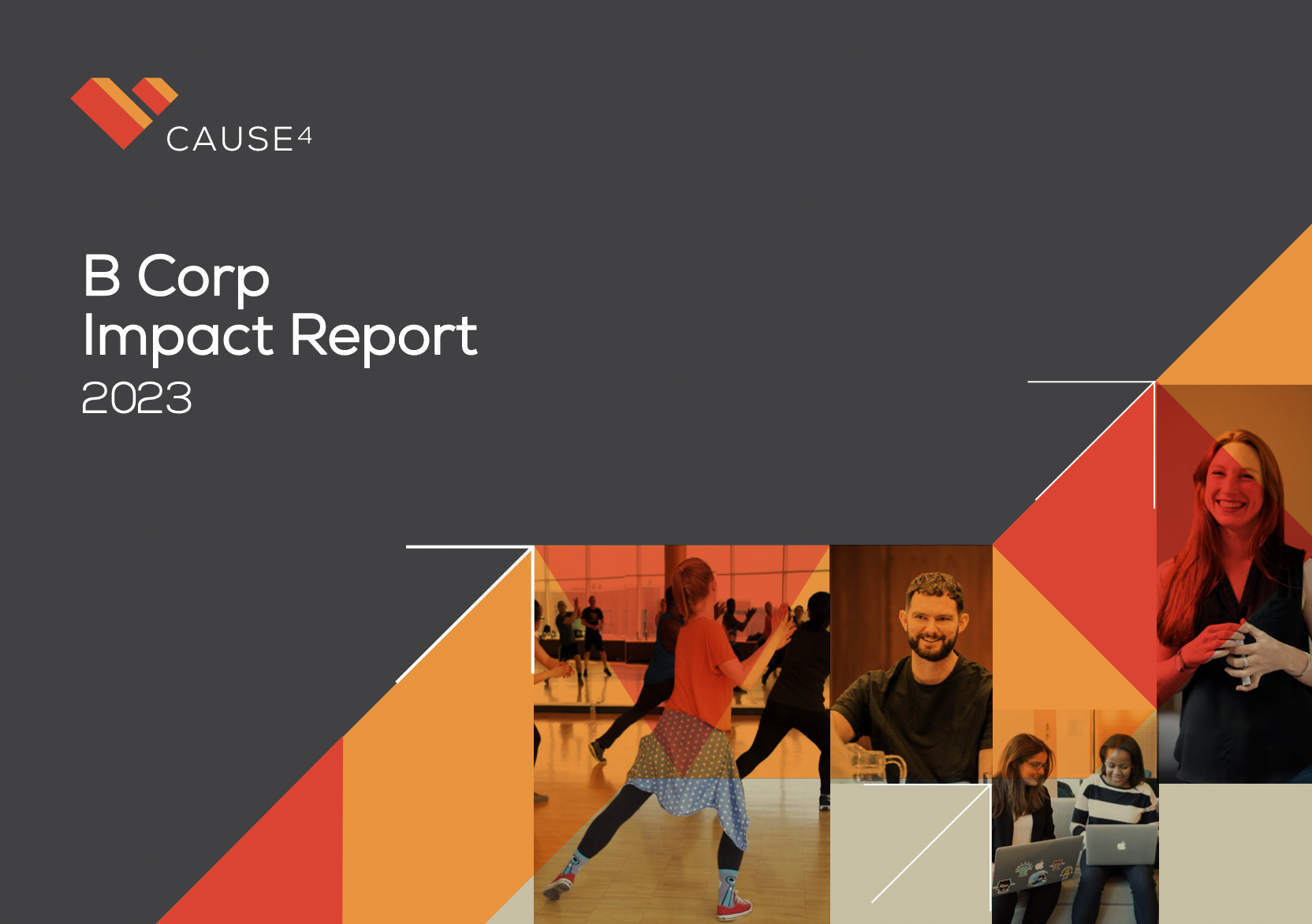 As you know, Cause4 was founded to support charities to achieve more and better. But the mission to achieve more and better isn't just a part of our outward work, it's important for us internally, too. Our B Corp Impact Report 2023 reflects on our work and progress as one of the UK's first B Corporations.
Whilst we're incredibly proud of our growth, there is always work to do; the Report outlines what we've achieved and how we plan to grow socially, ethically and environmentally in the future. 
This impact report – which summarises our progress since our last assessment – comes at a time when our community (whether this is the charities we are working with, the beneficiaries they support, or our own workforce) have had to contend with some of the toughest times in recent history, due to both the impact of Covid-19 and the current Cost of Living Crisis. It is especially during these times, that we are proud to be part of a collective of organisations committed to making business a force for good.

 

– Michelle Wright, CEO, Cause4
We thank our clients, funders, supporters and committed team for their support.