Trustee Leadership Programme – Balance the Board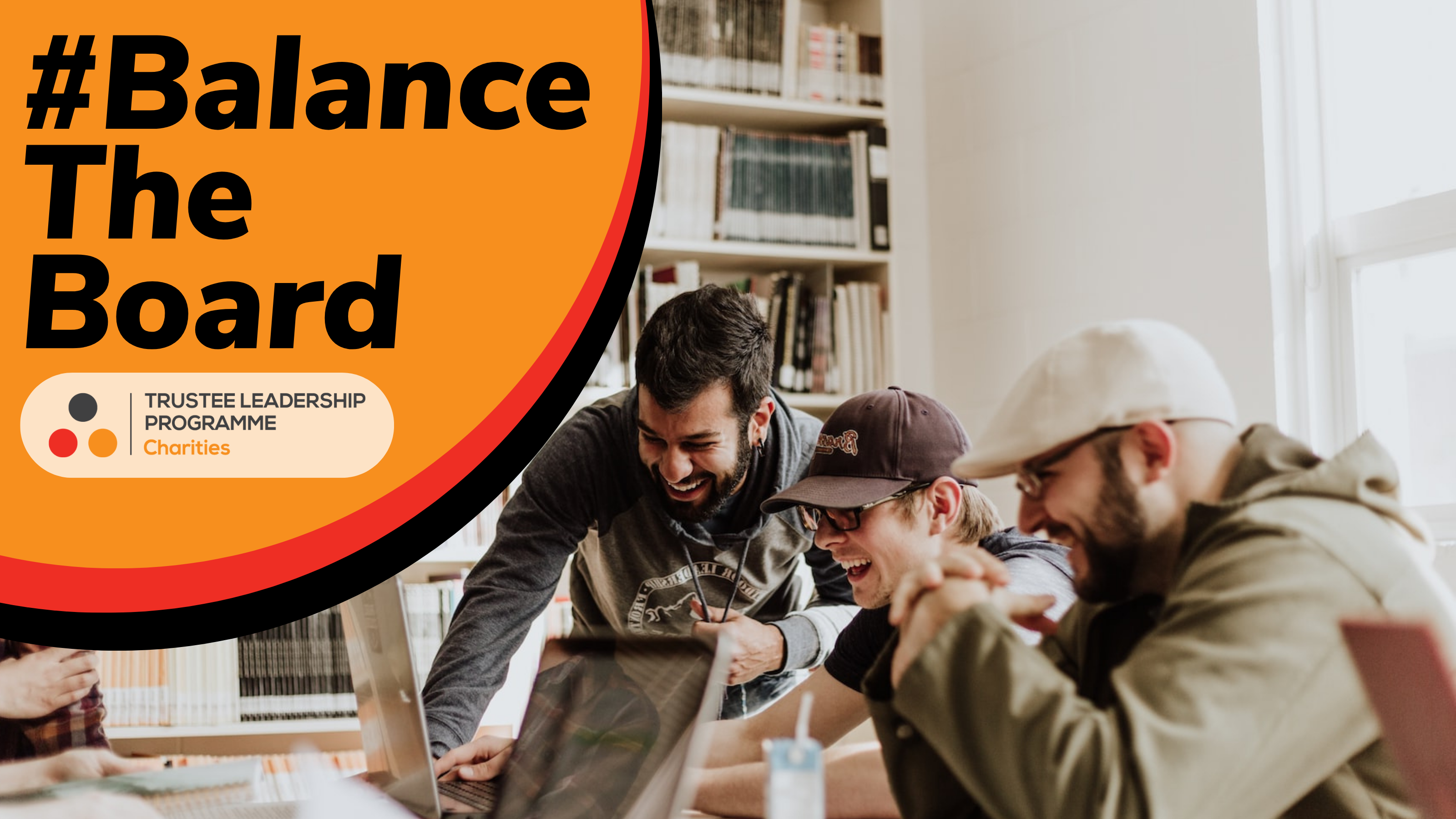 Cause4 has been working with and for the charity sector for almost 15 years, and although there has been some progress, there remains an alarming lack of representation in charity leadership, particularly when it comes to young people in governance. 
It is estimated that only 2% of charities have a young person on their board, despite the benefits that this can bring to boards, young people and employers. To ensure true representation of our communities, and to bring a wealth of perspectives, skills and experience to the governance of the UK's charity sector, we need to do more to encourage youth leadership. 
If you're interested in changing the landscape, get involved in our new campaign!
At the Trustee Leadership Programme, we want to be part of driving this change. This year, we're campaigning to #BalanceTheBoard. We'll be giving away 20 free places on our training programmes for anyone aged 18 to 25. There'll be no fee, and we'll do everything we can to make the programme as accessible as possible. 
You don't need to be a trustee to be involved – you might be interested in joining a board now or in the future, or just want to shape the future of our country's charity sector and create social impact in the areas you care about. 
Get started on the journey to making real social impact!
Those that claim a ticket will enrol in one of our acclaimed, expert-led trustee training courses, giving participants: 
An introduction to charity governance from our award-winning CEO, Michelle Wright, who provides expert anecdotal insight on the sector. 
An interactive, wide-ranging two days of training on contemporary topics and issues in governance, including strategic planning, financial management and fundraising. 
A Q&A with our experienced trainer, who can answer any queries you might have on trusteeship and being part of a board. 
Bespoke Matching support – we use our participants' skills, interests and location to provide relevant vacancies from our network, supporting your future transition into a Trustee role. 
"We're delighted to offer these free training opportunities to encourage a diverse group of young Trustees to take up the important volunteering challenge of being a charity Trustee!"
Michelle Wright, CEO and Founder of Cause4
We are keen to showcase the importance of Board diversity, and as such, would like participants to take part in our online campaign, sharing their passion for volunteering with our digital community.  
To apply, please email trusteeleadership@cause4.co.uk with your request, including: 
Your Name
Your Age and DOB
In just a few sentences tell us why you'd like to be involved, and what Trusteeship means to you. 
Which course type you're interested in joining (TLP - Charities or TLP - Arts, Culture, Heritage)
If you agree to participate in our public campaign
To honour our mission to #BalanceTheBoard, we are looking to create a cohort that is drawn from across the UK and with a wide range of experiences and backgrounds. Other than that, we just want to understand your passion for becoming a charity trustee. 
The deadline for applying to #BalanceTheBoard is September 9th 2023.