Trustee Leadership Programme Impact Report 2023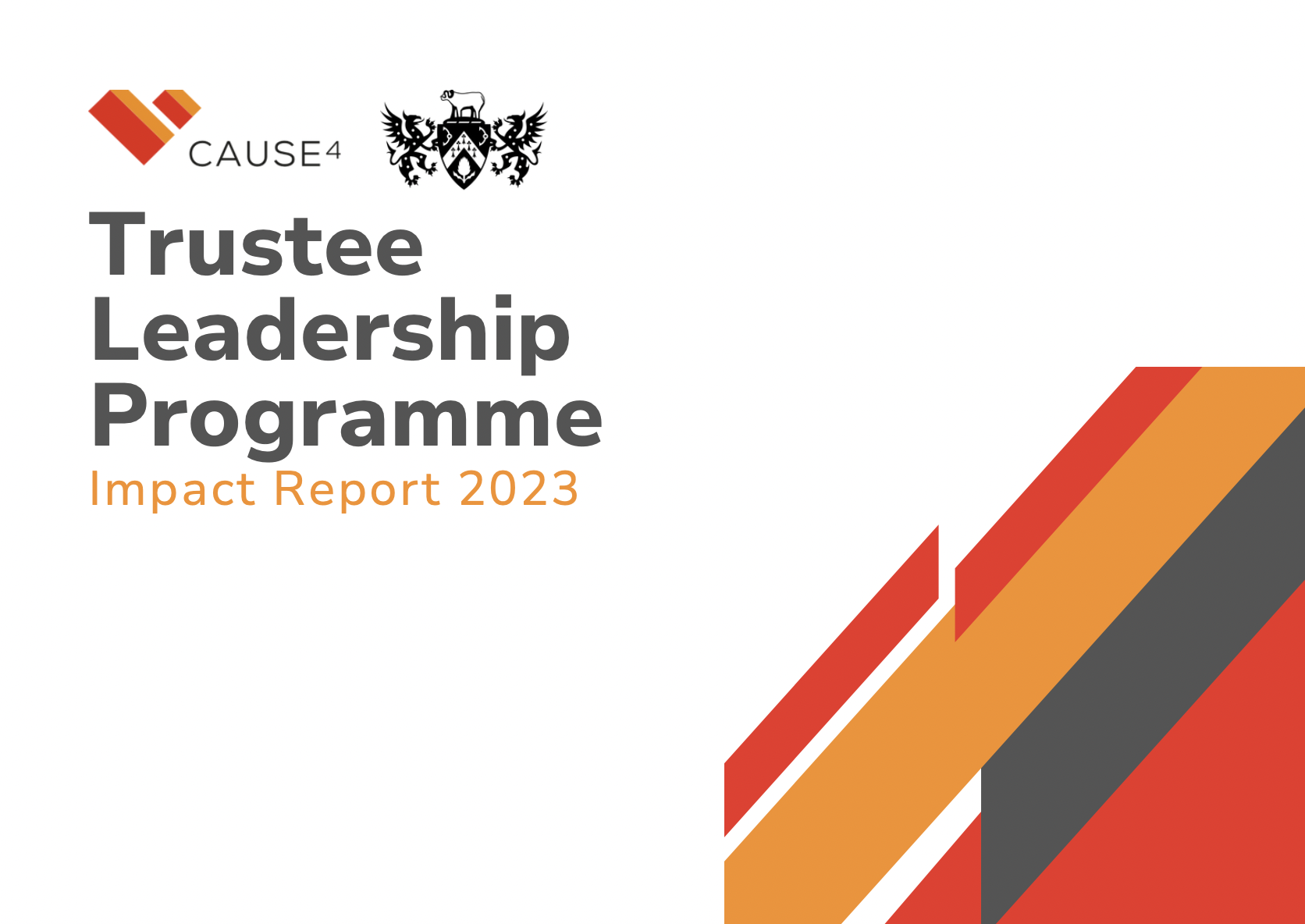 Last month, the Trustee Leadership Programme celebrated 10 years of delivering governance training across the country. We're delighted to present our Impact Report for 2023, which documents our progress and achievements so far. Read the full report. 
---
"Effective governance will only be possible if we can recruit diverse boards that reflect our communities and beneficiaries and support them to deliver. Training and knowledge sharing plays a big part in this endeavour, but we also need to raise the profile overall of Trusteeship, building more opportunities for more people from a wider range of backgrounds to serve on charity boards.
We hope that you enjoy this short report, which highlights some of the Trustee Leadership Programme's activities over the last 10 years and sets out our plans for the future."
– Michelle Wright, Founder & CEO of Cause4 and the Trustee Leadership Programme