The Trustee Leadership Programme is a leading governance training programme, delivering high-quality, impactful courses for members of the public seeking or in Trustee positions. It is distinctive in the market due to our free and bespoke Trustee matching service, which places trained Trustees into charity roles.
Established in 2014, the programme was created in order to develop the knowledge, skills and confidence of prospective or existing Trustees, enhancing the understanding of Trusteeship at the individual, organisational and sector-wide level. 
By upskilling, diversifying and empowering Boards, the Programme has a far-reaching impact throughout the charity sector.
A leading governance initiative, which educates 500 people each year about the intricacies of Trusteeship, the Trustee Leadership Programme consists of four main modules:
An Overview of the Charity Sector
Governance and Strategic Planning
Financial Management
Introduction to Fundraising
Impact
"The structure of the course was ideal, I was able to comprehend and digest the responsibilities and expectations of a Trustee."
The Trustee Leadership Programme has expanded beyond its main flagship course, now delivering a range of targeted programmes tailored in response to the needs of specific sectors. Our extended programme includes: 
Emerging Chairs Programme: A modular course empowering existing Trustees to lead a board as a Chair. 
Be a Trustee / Be a Chair: A modified programme tailored to the arts and cultural sector, developed with Arts Fundraising & Philanthropy, an Arts Council England Sector Support Organisation led by Cause4. 
School Governor Programme: A new course supporting individuals into governance roles in local authority schools, academies, multi-academy trusts and within the independent sector.
Corporate Trustee Leadership: a bespoke course targeting corporates in sectors where there is a skills gap on boards – such as financial, legal and digital skills – providing an injection of needed skills into charity governance.  We currently deliver programmes for brands such as UBS, Experian and Coller Capital.
Since 2014, the Trustee Leadership Programme has gone from strength to strength. Initially a pilot scheme for 90 attendees, the programme has evolved into an award-winning programme, which has a nationally significant impact:
44 courses have been delivered to date, engaging thousands of individuals. 
In 2019, 89% of participants rated the course as very good or excellent
7,000 people have been engaged with Cause4's free e-learning modules on trusteeship
Over 350 participants have been matched with prospective charities and over 200 participants have got in touch to say they have taken on a role as a Trustee. 
Programmes have been delivered across the country, including in London, Manchester, Glasgow, Nottingham, Bristol, Birmingham, Newcastle and Leeds. 
The Trustee Leadership Programme's work on Trustee diversity has received national media coverage, including in the Stage, UK Fundraising and Arts Professional. 
Impact
"Clearly articulated with a wide range of information provided and questions answered. Having a guest speaker and charity speed dating really brought it to life and gave meaning and context."
Lucy Carlton-Walker, Arts Connect, Manchester Trustee Leadership Programme
Case Study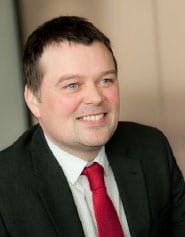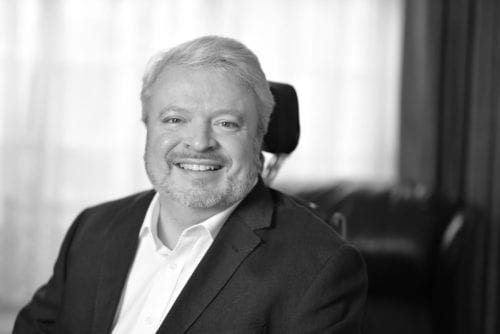 Michael Rudman attended the Trustee Leadership Programme to gain a sound understanding of the roles and responsibilities of being a Trustee. At the matching event during the course, Michael spoke to the CEO of the Muscle Help Foundation and later joined their Board as a Trustee. 
"It accelerates the development of real understanding, managing expectations from the outset. I applaud and salute these efforts." 
Michael McGrath, CEO
"Without that sound training behind you, I think joining a Charity could leave you struck by the weight of the role, but having completed such a robust course, I was fully prepared." 
Michael Rudman, Trustee
---
---
Other charities we have supported across the last six years include: