Cause4 responds to #charitysowhite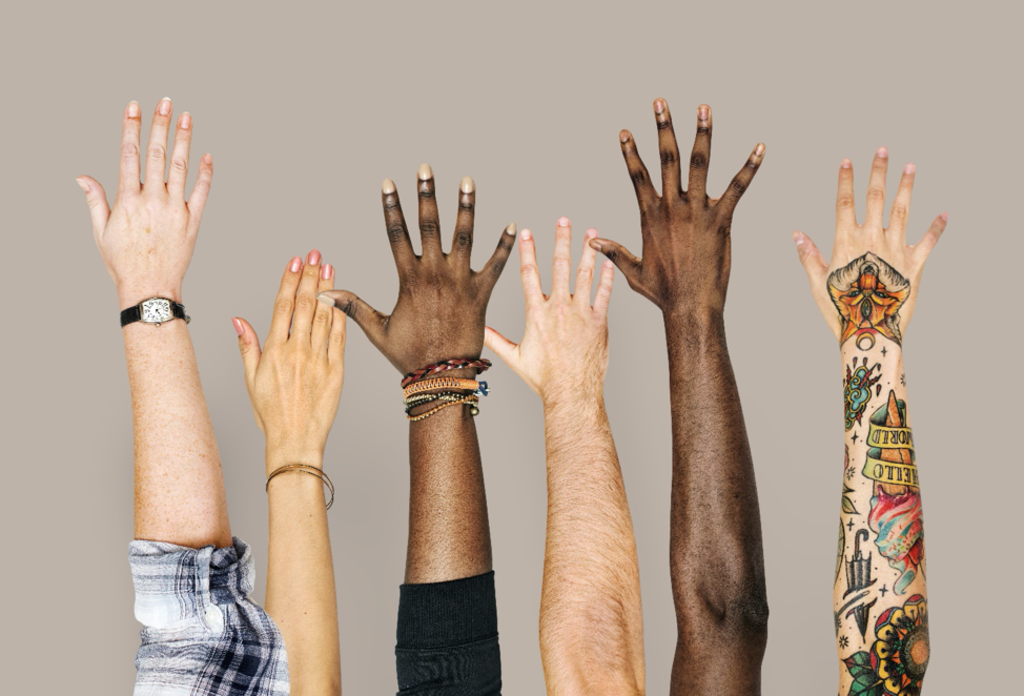 Last week's #charitytuesday was a little different from the usual fundraising pleas, as #charitysowhite began trending. BAME individuals from across the sector responded to the hashtag with their experiences of the racism they had encountered in charity world. 
As one Twitter user summarised, just because you're 'nice people' doing 'good work', you are not exempt from facilitating structural discrimination.  Truly valuing diversity as an end rather than a box ticking exercise is the only way in which charities can have a genuine positive impact, no matter what their cause. 
Our reflections on some of the posts are as follows:
Fundraising
There has been a rise in diverse fundraising networks, but this is an area that has room for improvement and needs support to flourish. The Black Social Change Funders Networkis an important cornerstone of this in the UK, facilitating vital conversations around dismantling white dominance in charities and uniting black philanthropic organisations. 
Frequently, fundraising campaigns by charities are targeted at the traditional conception of the major donor – pale, male and stale – and a consequence of this is that the very work that charities undertake is targeted to be appealing and acceptable for these philanthropic stalwarts. As an industry, there is much to do in ensuring diversity of our donors, and to explore reaching out to new and different communities. If we can find ways to achieve this, it will certainly make our impact greater. 
Trusteeship
Trustee diversity remains a key and relevant topic in the charity sector. Only 6.6% of Trustees from the Top 500 charities in the UK are from a BAME background. A shocking 45% of trustees are recruited through having an existing acquaintance with someone on the board rather than open advertisement for the role, resulting in charities recruiting new board members with similar life experience to those already on the board. 
For the industry not to stagnate - but rather to adapt and deliver effective solutions to the world's most pressing problems – we need Trustee boards that accurately reflect society. Charities often attribute their lack of diverse Trustees to struggles with recruiting, or the nature of their recruitment processes requiring only members or beneficiaries to be considered. In addition to this, many charities suggest that they had never considered the possibility of diversifying their boards or were unaware of the benefits of diverse leadership. 
Organisations such as Reach Volunteering, can be very helpful when advertising roles and our own Trustee Leadership Programme can offer valuable training for your new recruits to ensure they are fully prepared for the role and responsibilities as a Trustee.
Charity Staff
The importance of an organisation having diverse staff cannot be overstated. Currently only 5% of UK charities have two or more BAME individuals in senior leadership positions. 
Tweets on Tuesday highlighted that funding is often given to entirely white organisations to run projects for BAME beneficiaries. This undermines the principle of "Nothing About Us Without Us", the movement advocating that no policy should be made without direct participation of members of the group that the policy effects. In addition to this, whoever the beneficiaries of a charity may be, they will be better served by a diverse charity that represents society as a whole. 
Of course, we need to ensure that our recruitment processes don't restrict opportunities and that we are removing unconscious bias from our processes whenever we can, and this should also be a key requirement of funders too.
There is so much to do in this area throughout the sector from structures to processes, perceptions to support.  We'd love to hear your thoughts and to hear any ideas that you have particularly in the area of raising funds from diverse donors. This is our research project for 2019-20 in partnership with the Institute of Fundraising. 
More by posts by Naomi Chapman