Celebrating 10 Years of TLP – An Interview with Guest Speaker, Abiodun Olatokun
22 September 2023 | By Lucy Pratt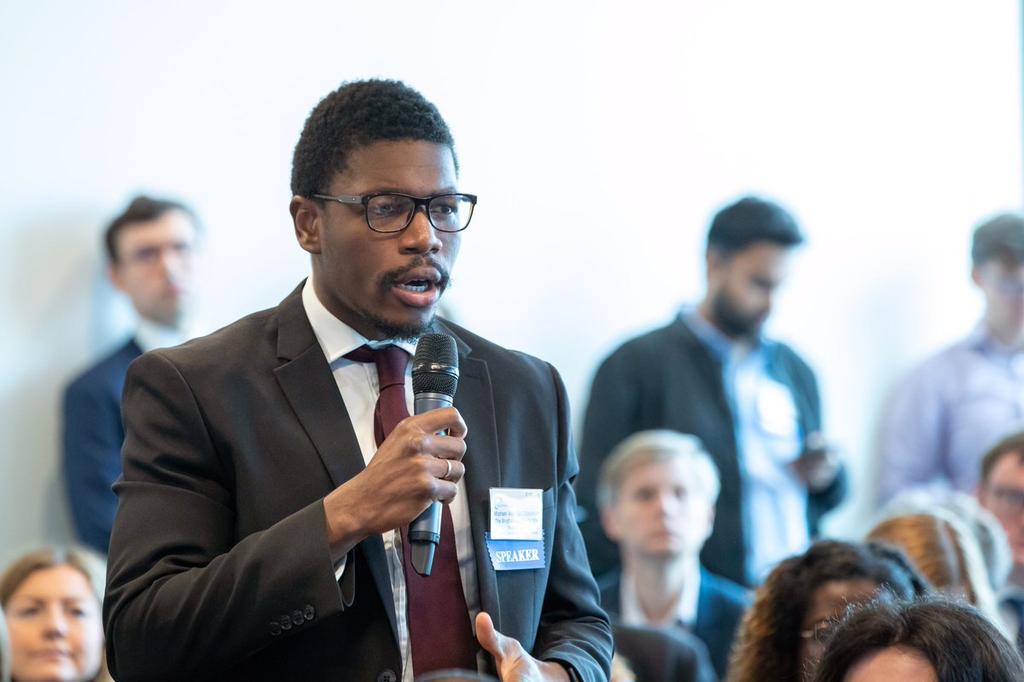 As part of our celebration of 10 years of the Trustee Leadership Programme, we reached out to some of our guest speakers to gain their insights into charity governance. 
We interviewed Abiodun Olatokun, a Human Rights Lawyer and Advisory Board Member at Action for Trustee Racial Diversity UK. 
Thanks for talking to us today Abiodun, could you tell us a little about yourself and your experience in governance?
I am a young barrister and academic working on equality and human rights law. I have been a Trustee of four charities and have been involved in a number of public committees, such as the Teaching Excellent Framework Subject Pilot Panel for Law where I was the Deputy Chair. I was a London Ambassador of the Young Trustees Movement in 2021 and have been an advisory board member of Action for Trustee Racial Diversity since 2022.

 
What made you want to engage as a speaker of the Trustee Leadership Programme?
I care a lot about improving the quality of governance in charities, as well as bringing people from underrepresented groups into the sector. The Trustee Leadership Programme combined my love of both of those aspects.
What do you feel is the biggest challenge facing the charity sector today?
Funding is the ultimate issue. Charities are increasingly being given funding for new projects rather than their core costs. This can mean that needs such as overheads, fixed costs and strategic improvements (such as better technology) simply can't be met. 
Where do you see the sector changing over the next 10 years?
I would like to see the charity sector increasingly adopting a more entrepreneurial approach to the generation of income. Charities are often the experts in thorny issues of public interest; can public health leaders work with cancer charities to forge better solutions? Can the government consult with civil society to improve legislation and pay those NGOs for that work?
What advice would you give to anyone wanting to become a Trustee?
I would tell anyone who doesn't know where to start to hit up Reach Volunteering, the home of skills-based volunteering. For those who think it's not for them, I would recommend Action for Trustee Racial Diversity or the Young Trustees Movement. You have experiences and talents that can make a major difference to the quality of charity governance, and applying those skills will help both you and the charitable cause you care about.
If you want to find out more about the Trustee Leadership Programme or find out how we are celebrating 10 years this September, take a look at our website here or follow us on Twitter @TrusteeLeaders.
More by posts by Lucy Pratt