Fundraising in Times of Crisis
10 December 2019 | By Frances Campbell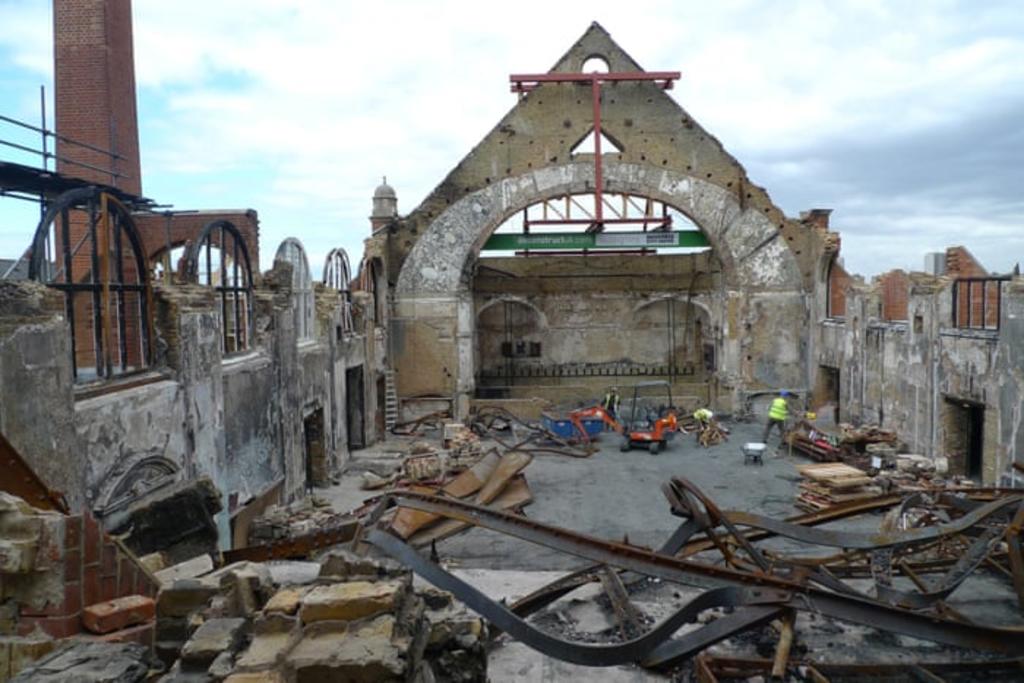 Cause4 looks at historic crises to consider what learnings can be carried forwards with regard to fundraising at times of crisis.
In 2018 fire ravaged the Macintosh building at the Glasgow School of Art (GSA), causing extensive damage to the historically important building that was under renovation following a smaller but equally devastating fire in 2014. Earlier this year, a watchdog investigation was launched into the international fundraising appeal that raised £20 million in the wake of the fire. Critics claim that the GSA mis-represented how money raised was being spent, arguing that the campaign collected funds for the restoration but has spent that money on developing other parts of the GSA that were untouched by the fire.
The GSA is not the only institution to suffer devastating fires in recent years, most notably Notre Dame suffered a horrific blaze in April 2019 and Battersea Arts Centre, almost burned to the ground in 2015. But what can we learn from these institutions about how to respond to a major crisis effectively?
Fundraising in times of crisis, such as after a major fire, can be problematic for organisations that need to raise money fast to both fund vital repairs and restoration, and to cover loss of earnings, while still staying accountable to donors. It may seem obvious when considering what is best practice in this scenario to say that there should be transparency for donors as to where their money is going and whether the goals of a fundraising appeal have changed. Chief Executive of the Fundraising Regulator, Gerald Oppenheim states that: "Any charity running an appeal for a specific purpose is setting up a restricted fund into which donations are made."
But the nature of crisis is that it is inherently unpredictable. When disaster strikes, an organisation must act quickly, insurance policies and reserves can only go so far and a well-run fundraising campaign can not only raise vital funds but can also capitalise on an opportunity to engage donors and engender a greater sense of solidarity within a community in the wake of a disaster.
Take Battersea Arts Centre for example, its 'Phoenix' fundraising campaign began before the fire was put out. Quick thinking allowed the Centre to share donation links widely and support from individual donors led to an unprecedented amount of donations. The campaign motif of the phoenix, rising from the ashes, followed through the restoration into the 'Phoenix season' in which the centre triumphantly relaunched its activities.
For a campaign that is essentially unplanned, it can be hard to gauge how much repairs will cost and therefore how much to fundraise for, while still being able to take advantage of the publicity and momentum built as the crisis unfolds. On top of this, fundraisers can face an added difficulty that while individuals feel a greater sense of appreciation for a building or organisation that incentivises them to give, it can also lead to greater scrutiny over how funds are raised and spent. 
For example, the heartbreak felt by people worldwide in the case of the Notre Dame fire led to an outpouring of prayers, support and of course donations. It may seem like a fundraisers dream that nearly $1 billion of donations were pledged to the restoration of the beloved cathedral in the aftermath of the blaze. However, we are now months on from the fire and the money pledged is nowhere near the $1 billion mark, and public scrutiny will be high in the coming years as the fate of the cathedral is set. Additionally, with major corporate sponsors pledging huge sums, the cynics among us may worry that corporate involvement is not purely philanthropic but a canny way for major French brands to make their mark on French history and culture through shaping aspects of the restoration.
For buildings such as Notre Dame, the Battersea Arts Centre and the Mackintosh, which represent communities, cities, and even countries, a major issue in fundraising following a crisis is the competing needs of the various donors. For individuals this may be a sense of home, of community, of coming together for a cause, for corporates and major-givers it may be an opportunity for good publicity for a brand. Competing demands must be balanced with where an organisation can realistically raise the money that it needs.  
The key for any organisation here is transparency. The reputational damage of mishandling donations, or making mistakes in restoration works for beloved and important buildings is great. With scrutiny high, organisations need to be careful in the way  that they communicate intentions and fundraising goals. A crisis can be devastating for any organisation, but with support and a well-managed campaign, there is an opportunity to engage your community and draw attention to the ongoing needs for your building or institution. 
As we await the findings of the GSA investigation, there is much we can learn about proper planning for times of crisis and the difficulties faced in raising money in the wake of disaster. A crisis might be by its nature unexpected, but the infrastructure and ethical principles of running a fundraising campaign must shine through.
More by posts by Frances Campbell