Pick of the Month – June 2020
We're sticking with the theme of how Covid-19 has affected individuals across the charity sector with this month's round up, showcasing another set of stories that make us incredibly proud of the innovation and dedication being shown by sector leaders in order to keep the sector afloat.
 
Charity Leader of the Month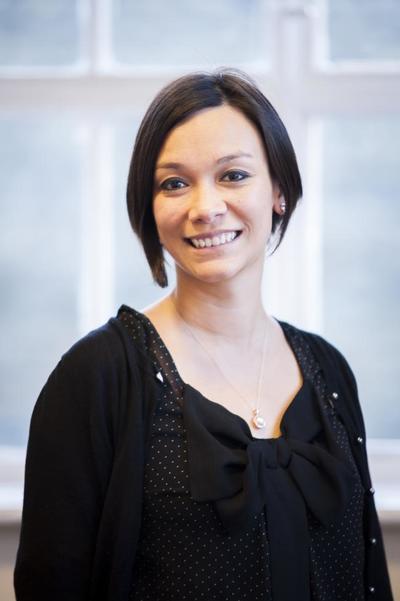 Kim Shutler has been CEO at the Cellar Trust since 2014. The Cellar Trust provides vital support to people in Bradford recovering from mental health problems, through support in re-entering employment, improving workplace wellbeing, and crisis support. Since the outbreak of the Covid-19 pandemic, the Cellar Trust has had to move its support to be over the phone, whilst simultaneously experiencing a large increase in demand. 
Kim is also Chair of the Bradford District VCS Assembly, advocating for the role of charities across the region – especially small, local charities. She advocates for partnership working between charities, saying that the Cellar Trust's work with partner organisations and people in the Bradford community is what allows the charity to deliver the best services it can.
"The voluntary and community sector is known for its agility, innovation and reach. These are the things have come to the fore in the past couple of months… as we have worked at lightning speed alongside statutory partners to respond to the needs of our communities. In my own organisation we have transformed our organisation over-night, retraining staff and moving to digital delivery. This is no mean feat for organisations without significant infrastructure or budgets, but we are proud of how we have been able to mobilise to make sure we are there for those who need us. Whilst NHS and other statutory services have seen reductions in demand, this has certainly not been the case in our sector. It is impossible to be definitive about why this is, but it certainly illustrates that our sector and the work it delivers is needed more than ever."
Follow the Cellar Trust on Twitter at @thecellartrust
Social Entrepreneur of the Month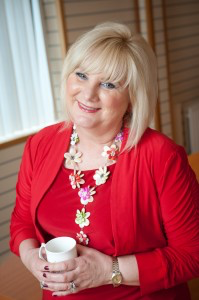 Paula Gamester is the Director and co-Founder of The Sewing Rooms, a social enterprise that seeks to improve people's life chances and boost the health and wellbeing of the communities it works with. Founded in 2011, The Sewing Rooms combines a creative manufacturing department that includes a bespoke curtain-making service, with a number of workshops aimed at supporting the development of people's skills, including a free business start-up course for women creatives. In response to the current pandemic, The Sewing Rooms has adapted its operations and harnessed a team of volunteer sewers, in order to create reusable face masks for frontline staff, using Covid-19 retardant fabrics. 
"Eight weeks ago we were making curtains and bedding for an International Hotel chain, when all this stopped due to Covid-19. We got together to plan how we could trade out of this in a social and ethical way, and in just six weeks we had designed a mask, sourced the special Covid-19 retardant fabric, started production and brought our product to market."
The Sewing Rooms has set itself the tremendous target of developing 10,000 re-usable face masks that have been handmade in Britain, with help from a crowdfunding campaign. To purchase a mask, please click here.   
Follow The Sewing Rooms on Twitter at @SewFabAcademy
Fellow of the Month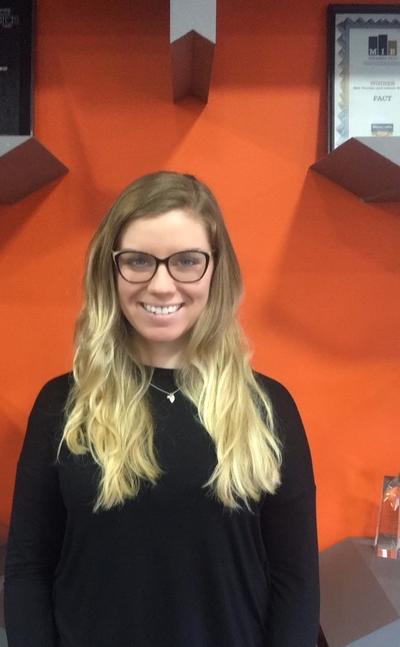 Rachael has recently become Director of Fundraising at Liverpool Cathedral, moving from a role as Head of Development at  FACT. During her Fellowship, she was the Development Officer at Liverpool Biennial supporting the 2014 and 2016 editions. Rachael is also the North Regional Coordinator for Arts Fundraising & Philanthropy.
Speaking about FACT's response to the crisis, Rachael said:
"The impact of Covid-19 can't be underestimated on freelance creatives who exist outside of regular salaries and institutional protection. Portfolio careers have resulted in many people falling between the cracks of furlough and the self-employment support schemes.

Therefore, FACT has focused on supporting individuals by creating resources and opening ourselves up for collaboration. The Development Team sprang into action to create information for people to apply to Arts Council England Covid-19 support. We had over 750 hits across guidance documents, videos and application examples within two weeks. Our Programme team created a talent development programme, FACT Together, giving 10 artists £1,500 bursaries each.

We now need to look at the arts sector as a whole. I'm hopeful we are able to continue thinking about people as individuals who need kindness and wrap around support at work and at home. After all, Captain Tom and the Big Night In has shown us we're all a nation of fundraisers now."
Follow Rachael on Twitter @RachaelAWhite
Trustee of the Month
Svetlana Leu is a Trustee for Culture&, a charity dedicated to diversifying the arts and heritage workforce. She joined as a Young Trustee and has since applied her communications expertise to increasing the impact of the platform. 
"The board was very welcoming and open to my thoughts and questions from the outset. I however did take some time to listen and observe during my first meeting so that I could get a sense of the atmosphere and dynamic."
Since the Covid-19 crisis and being placed on furlough by her day-job, Svetlana has taken a far more hands-on role for Culture&, developing its monthly newsletter and helping the organisation to weather the storm. She also chose to use her newfound free time to complete our Effective Fundraising and Leadership in Arts & Culture online course, informing her understanding of how to support Fundraising as a Trustee. 
"Working on developing my skills as a young trustee through e-learning and by engaging with the team has allowed me to maintain my positivity and motivation on what tends to be very difficult days."
Follow Culture& on Twitter at @cultureand_
The Effective Fundraising and Leadership in Arts & Culture online course was developed by Arts Fundraising & Philanthropy as part of its partnership with the University of Leeds. It will be available online again from the 22nd June.
More by posts by Naomi Chapman