Pick of the Month - April 2020
Somehow it has only been a month since our last Pick of the Month, but it has felt much longer! In that time, so much of what we take for granted in the arts and charities sector has changed, so we're even more grateful for the individuals working hard to support these causes. 
April's Pick of the Month includes a social enterprise bringing craft to the community, a mobile library travelling between refugee camps, and an Arts Fundraising & Philanthropy fellow who has used what she learnt across the arts and heritage sector. 
Social Entrepreneurs of the Month: Julie Norburn and Elinor Seath, Art4Space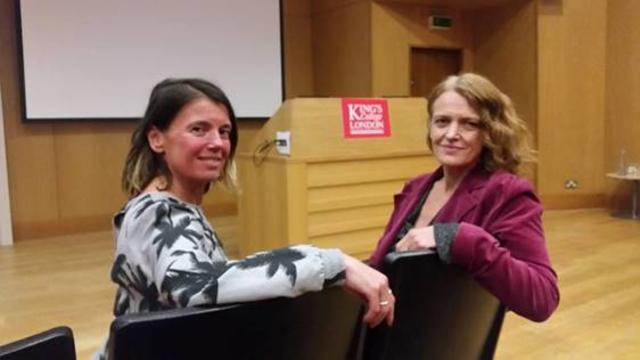 Art4Space is an award-winning community arts organisation based in Stockwell, South London. Led by two women, this successful Social Enterprise has been connecting communities, empowering people and inspiring individuals for more than twenty years. It specialises in mosaic and ceramic art, and has a fantastic well-resourced community art centre where it works with disadvantaged children and young people, mental health service users, and provides opportunities for local people to volunteer on community benefit projects. The Art4Space team have worked in more than 800 schools and community venues across London delivering high quality creative mosaic and ceramic workshops where participants design and create artwork for their environments.
Founding Director Julie Norburn said:
"We started this organisation in 1999 as a response to the need for artwork in communities. Starting off in a small studio in Stockwell with three directors, still being based in Stockwell and Lambeth today is a big achievement over 20 years later. The business is thriving and our team is going from strength to strength."  
As a social enterprise they also offer businesses an opportunity to give back or get involved in their local communities.
"We have been lucky to be able to work with businesses such as NBC Universal, Ford and Burberry in these last years and it's been great seeing how much their staff enjoy a day out of the office and how they can help a local community or a school!" 
To learn more about Art4Space, why not check out their introduction video, or follow them on Facebook, Twitter and Instagram. 
Charity Leader of the Month: Keira Dignan and Rebecca Wolfe, Echo Refugee Library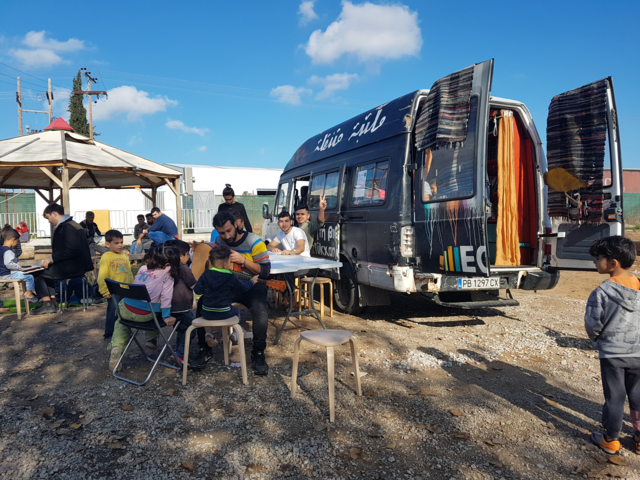 Echo Refugee Library was founded in August 2016 as a direct response to the number of undocumented migrants, families and individuals escaping war, famine and corruption by fleeing to Europe that, in the midst of uncertainty, are hungry for education. The Refugee Library project was established as a mobile library service in a creatively refitted van that could service multiple camps across Greece.
Set up by Laura Samira Naude and Esther Ten Zijthoff, the mission for Echo Refugee Library is to nurture a space for learning and creativity for those living in the camps and provide a place to cultivate the mind – that one part of us that can never be held captive. 
"As the situation on the ground is continually changing it is hard to predict what the next year will bring. However we are committed to remaining responsive to changes on the ground and trying to reach as many people as possible with our books. We want to keep enriching our stock of books so we can always offer something new and exciting for our readers, and to source books and learning resources to support learning at any age."
The organisation has recently launched a crowdfunding campaign to support a refit of its library van. If you would like to support the work of Echo Refugee Library bringing this vital service to refugee camps, you can find out more here. 
Follow the Echo Refugee Library journey @refugeelibrary.
Fellow of the Month: Claire Stone - Heritage Project Manager, Clean Break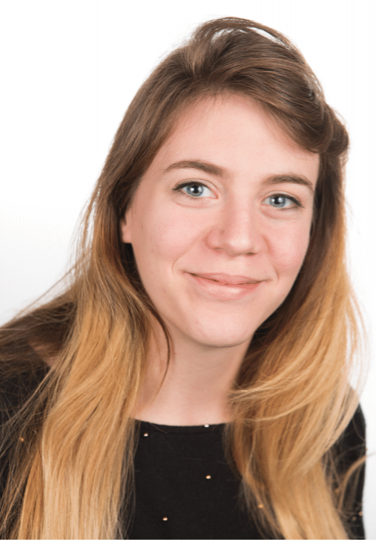 After her Fellowship, Claire returned to London to work as a freelance director and producer of theatre, and part-time at Cockpit Arts as Development and Events Co-ordinator. Claire went on to specialise in producing ambitious arts projects, including Collections in Verse, a collaboration between the British Library, Poet in the City and Leeds Libraries to tour the Windrush: Songs in a Strange Land exhibition to Leeds. She is now Heritage Project Manager at Clean Break, a women's theatre company changing lives and minds on stage, in prison and in the community, documenting their 40-year history through setting up an archive at the Bishopsgate Institute and engaging audiences through exhibitions, oral histories and a digital timeline. She also co-produced the British Council's 'Hubs as Hosts' exchange programme for arts hub leaders from Southern Africa and the UK, taking part in the recent SoCreative Summit in Harare, Zimbabwe.
The single greatest benefit I feel was connecting with a group of 25 compassionate, ambitious and aspirational fundraisers who are all doing, or have the capacity to do, wonderful work in their fields.
Follow Clean Break on Twitter at @CleanBrk
More by posts by Naomi Chapman