Pick of the Month - April 2021
April brings with it longer days, lockdown easing… and Pick of the Month! This month we spoke with a Social Entrepreneur campaigning to stop plastic pollution at the source, a leader of a LGBTQ+ theatre, and a Trustee on the Board of a homeless charity in Essex.
Fellow of the Month - Georgia Taylor Aguilar, The Tetley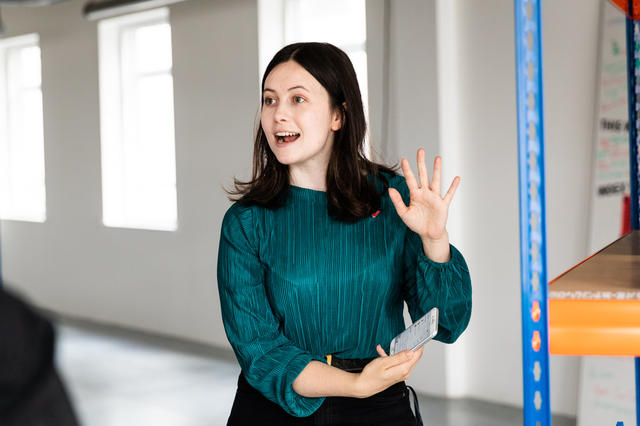 Georgia Taylor Aguilar is Artist Development Curator at The Tetley, leading public programmes and co-creating artists' programmes since 2017. She is Cultural Co-Producer with Yorkshire Visual Art Network(YVAN) and a Fellow with Arts Fundraising and Philanthropy. Georgia graduated with an MA Art Gallery and Museum Studies (University of Manchester, 2020). In 2019, Georgia co-founded Index; a visual art festival to coincide with Yorkshire Sculpture International. Past projects include curating Manchester's first exhibition of the Cosgrove Hall Films Archive, and working with European Artistic Research Network, Helen Storey Foundation and TATE Collective. 
"Work feels very energising as we hop into spring and launch PANIC! Promoting an Artists' Network in the Crisis. It is a really generous programme that is committed to address the urgent need for artist development in the Leeds City Region. It feels like a pivotal time to plug the gap for artists – many have fallen through the gaps of income support during this challenging time. We'll be distributing bursaries for artists to explore current intersections of race, class, gender, sexuality and dis/ability by creating new artworks. This will be supported by mentoring sessions, talks, crit sessions and research.
My time on the fellowship has been a constant and stable presence throughout this turbulent year. I've been able to explore many facets of fundraising in depth with a brilliant cohort of fellows. I love embracing and championing fundraising practice within curatorial roles. Even when on furlough, I applied these skills and put newfound time to good use, by supporting many artists to write their successful funding applications. I never would have been able to access high-quality training if not for the fellowship, so am very grateful."
Follow Georgia on socials if you want to keep in touch: Instagram, Twitter, LinkedIn
Trustee of the Month – Ricky Maloney, Helping Hands Essex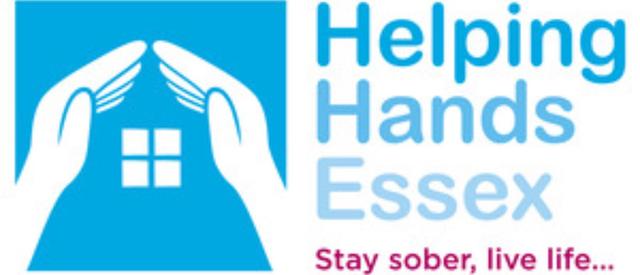 Ricky became a trustee in May 2019, after wanting to do something positive in his local community and finding a vacancy on the board of Helping Hands Essex (HHE) on the Reach Volunteering website. 
"Homelessness has always been a cause for support in my mind and HHE gave me the opportunity to understand a bit more about the causes. I have met some amazing people during my time here and some of the recoveries I have witnessed have been remarkable. To be a small part of something that welcomes homeless people with substance abuse issues, puts a roof over their head and tries to help them on the road to recovery is truly humbling." 
Due to Covid-19, the board now meets virtually once a month. Ricky has been surprised that the quality of the meetings has not suffered, though attributes a long term practice of storing minutes and financial records electronically as a factor in facilitating an easy transition to online governance.
"My advice to anybody considering trusteeship is to ensure you have a passion for the purpose of the charity, you want to feel that your endeavours are contributing positively to something you truly believe in. The greater that sense of fulfilment, the greater the desire to do more."
Follow Helping Hands Essex on Twitter at @hands_essex
Charity Leader of the Month - Tom McGregor, Commercial Director of Above The Stag Theatre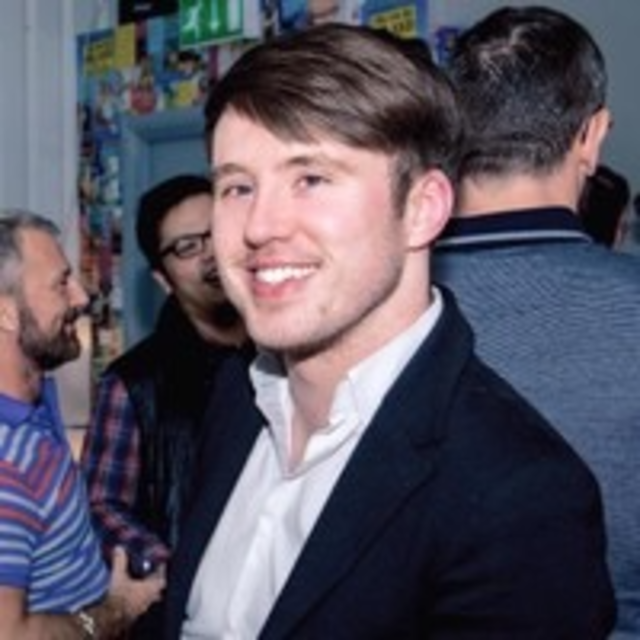 Above the Stag Theatre creates an environment where LGBTQIA+ people can mix across any perceived boundaries. Above the Stag helps artists develop new work with new audiences within the LGBTQIA+ community, and hosts revivals and classic shows. 
Tom McGregor joined Above the Stag Theatre as General Manager in 2014, before becoming Commercial Director in 2019: 
"We believe that telling and hearing stories is a fundamental human need and that the LGBTQIA+ community deserves a voice. We provide a platform for this voice through the production of plays, musicals, cabaret, readings, comedy and entertainment in all its forms." 
Keep up to date with Above the Stag on Twitter @abovethestag
Social Entrepreneur of the Month - Natalie Fee, Founder of City to Sea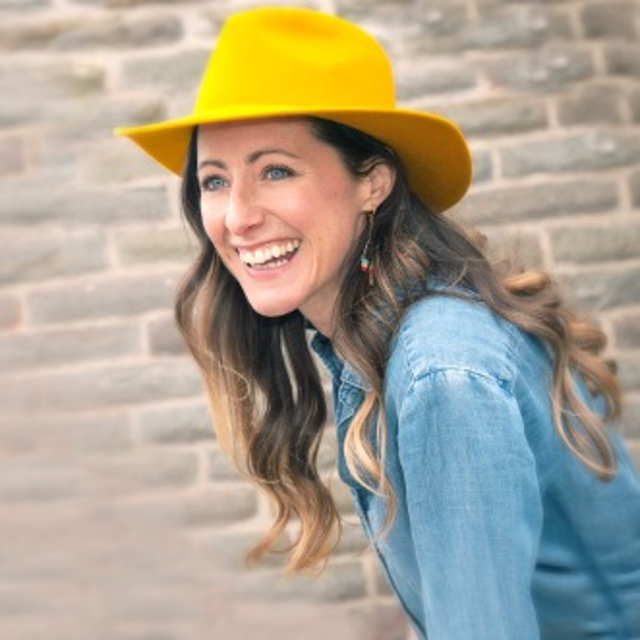 Natalie is an environmental campaigner who in 2015 who founded City to Sea, a non-profit campaigning to stop plastic pollution at its source. She won the Sheila McKechnie Award for Environmental Justice in 2017 for City to Sea's #SwitchtheStick campaign and is a proud Bristolian, being named Bristol 24/7's Woman of the Year for 2018 and sitting on the Bristol Advisory Committee for Climate Change.
I'd seen a video about the plight of the Laysan Albatross in the Pacific, dying in their nests with their bellies full of plastic. And around the same time, I saw islands of plastic floating down my local river in Bristol. I realised plastic pollution wasn't just happening in far off places – it was happening in my home city, and I wanted to see what I could do to stop it.  
In 2019, Natalie won the Sunday Times Volvo Visionaries Award for City to Sea's Refill campaign – which is now Europe's biggest drinking water campaign and app, connecting people to taps and fountains on the go to limit plastic bottled water usage. Growing from a pilot in Bristol, the app now documents 20,000 Refill points with support from retailers, government, transport hubs and the water industry. 
"In my lifetime, we've lost half the world's wildlife. I'm committed to doing everything I can to make sure we protect and restore what's left"
A personal highlight of Natalie's was the #SwitchtheStick campaign, when City to Sea got all nine major UK supermarkets to stop making cotton buds out of plastic and to make them out of paper instead. That move alone is stopping over 400 tonnes of non-recyclable, single-use plastic at source each year!
Stay in touch with City to Sea on Twitter @CitytoSea_
More by posts by Naomi Chapman