Pick of the Month - December 2019
Somehow, we've reached our final Pick of the Month for 2019. Where has the year gone? 
We've saved some phenomenal work across the charity sector for our final Pick of the Month of the year, so heat up some mulled wine and scroll on… 
Social Entrepreneur of the Month: Alex Stephany, Beam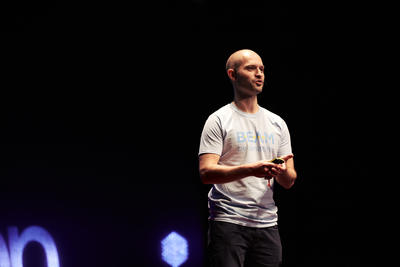 Beam is a social enterprise that crowdfunds employment training for homeless people, and supports them into stable, paid work. Its founder, Alex Stephany, was inspired to build Beam after getting to know a homeless man at his local Tube station and seeking a way to make a real difference to his life. 
Each homeless man or woman on Beam's platform has their own profile, which outlines their backstory, career goal, and how much investment it will take to get them there. The public can then choose to donate to a single individual, or make a one-off contribution that is split between all live campaigns. Almost 1,000 people give each month, getting a monthly email introducing them to a person they help. Alongside their donation, members of the public are encouraged to leave messages of support.
This venture is the start of an industry-wide ambition to use technology to find scalable solutions to the toughest social problems. Beam collaborates with government, charity and business partners, believing that a problem as large as homelessness requires coordinated collaborative working.
 A serial tech CEO, Alex previously ran the app JustPark, a startup with 3.5m customers in the UK, which had the largest crowdfunding round for a start-up in history. This success led him to recognise the power of the crowdfunding model to solve social problems.
Speaking about Beam, Alex said:
"Since the very start, Beam has been about using technology to provide life-changing services and tools to homeless people in the UK and ultimately everywhere. But I knew that we couldn't do it alone. It's humbling to see everyone working together towards a shared vision. We jump out of bed every morning knowing we're directly contributing to getting people out of homelessness. But most importantly, we're letting these individuals take control of their lives and progress towards true independence."
Find out more about Beam and donate here.
Follow the journey on Twitter: @wearebeam
Charity Leader of the Month: Mary McGrath, FoodCycle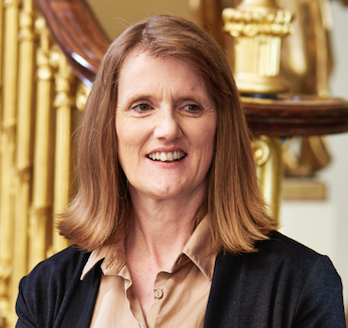 FoodCycle is a charity working towards nourishing communities using surplus food, and ultimately envisions a society where no one is hungry or lonely. 
In its cooking sessions, FoodCycle volunteers use surplus ingredients to provide healthy lunches and dinners to support those that need it the most in towns and cities across the country. The charity recognises that many individuals may struggle to afford the basics in order to eat nutritious, healthy meals and will often eat alone without company or conversation. Each session works to provide a welcoming and safe space for everyone.
Mary McGrath, the Chief Executive of FoodCycle, began her career in the food industry developing biscuits, eventually moving on to head up Grocery Aid, a food redistribution charity. Mary has been Chief Executive of FoodCycle since October 2013, in which time the charity has grown from 14 to 39 projects nationwide. Mary is working with the team to continue to grow by a further 15 projects over the next three years.
FoodCycle has had a huge impact since its beginnings in 2009, having served over 1 million meals and saved 425,000kg of surplus food. Not only this, but the charity has successfully provided communities with welcoming atmospheres to enjoy their food: when food is served, volunteers and guests sit down to eat together.
Mary McGrath, Chief Executive of FoodCycle said:
 "I am in awe of the fantastic volunteers without whose help FoodCycle would be unable to do its work. Their support means that together we feed over 1,500 guests every week who may be struggling with food poverty and social isolation, and use up surplus food while we're at it. I am very proud of the welcoming spaces we create, where anyone can come for a warm and nutritious meal."
Find out more, and donate here.
Follow the journey on Twitter: @FoodCycle
Trustee of the Month: Matt Salvage, SoCo Music Project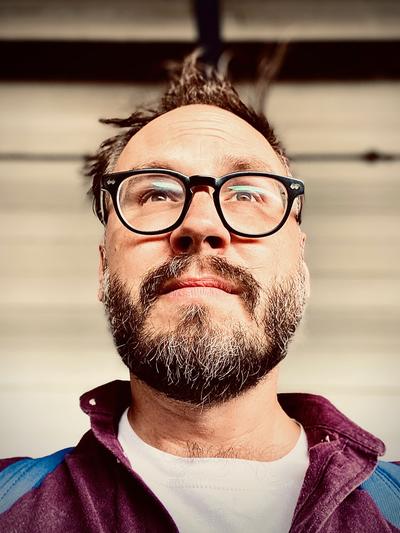 Matt Salvage runs the SoCo Music Project, a youth music charity based in Southampton. The SoCo Music Project develops projects that engage and elevate musicians at all levels. He has worked in the arts sector for the last 10 years, hearing many war stories about ineffective Boards and difficult Trustees. He was curious about the workings of charity governance for some time and was approached to become a Trustee for an incredible arts charity. He chose to participate in the Trustee Leadership Programme because he wanted to go into the role knowing his responsibilities and ensuring he did his bit to develop an effective board that was a force for good. 
Matt said:
"having had some excellent dealings with Cause4 in the past, I expected the programme to be useful and the information to be of a high quality. It did exceed my expectations as there was such a diverse group in the programme, all keen to develop their skills and happy to share their experiences".
Matt told us that the programme prepared him for Trusteeship through a combination of great information, delivered by people with experience, along with ample opportunity for peer learning.
"It's important to have a solid foundation of what it means to be a trustee, and to get the insight from experts really helped to fill in the gaps. Being able to share stories, aspirations and experiences with other people on the same journey was incredibly helpful."
Follow the journey of SoCo Music Project on Twitter: @socomusic
Spring dates for the Trustee Leadership Programme will be announced in January.
Fellow of the Month: Could it be you?
Keep your eyes peeled, as we'll soon be opening applications for our next round of Arts Fundraising & Philanthropy Fellowships. 
Read about all of our past fellows here. 
More by posts by Naomi Chapman