Pick of the Month - January 2020
Happy New Year! For some ultimate 'new year, new you' inspiration, check out our round up of the charity sector for January. This month we have sector leaders using hip-hop to combat loneliness, writing to build confidence, and business skills to support governance.
Social Entrepreneur of the Month – Charlie Blair, the Blair Academy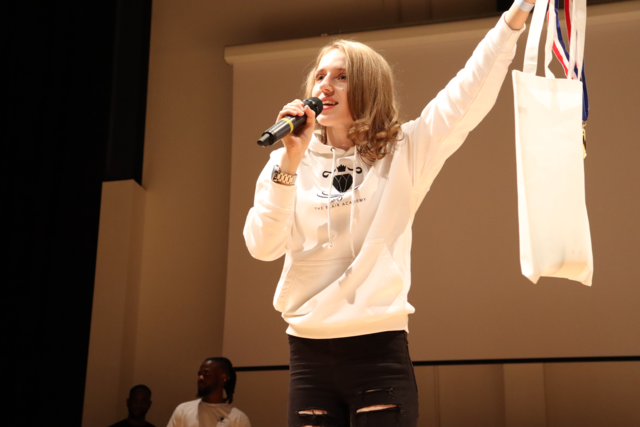 The Blair Academy is a social enterprise aiming to combat social isolation and loneliness through Hip Hop dance. It delivers tailored dance workshops for the varying needs of participants, aiming to engage individuals in social activity and improve wellbeing, choosing Hip Hop due to its historic ability to engage those marginalised by society.
Charlie Blair founded the Blair Academy after her experiences of being a carer for the elderly, and facing homelessness in her teens.  At the time, one of the hostels she stayed in had a dance studio, and she spent hours there dancing to escape her feeling of isolation. Charlie won the E-Factor (an entrepreneur competition at the University of East London) in 2019, securing investment in the business and office space to develop the programmes. She hopes to scale the work across the UK, building a far-reaching network that will eliminate loneliness: a condition that Age UK found in 2019 to be as harmful as smoking 15 cigarettes a day. 
 "I love working in this capacity because it's allowed me to use my life experiences to now enrich the lives of others through Hip Hop. Loneliness isn't something that discriminates so it's essential to look at innovative ways to support the multitude of people that it may affect." 
Keep up to date with the Blair Academy on Instagram @theblairacademy.
Charity Leader of the Month – Rob Smith, The Ministry of Stories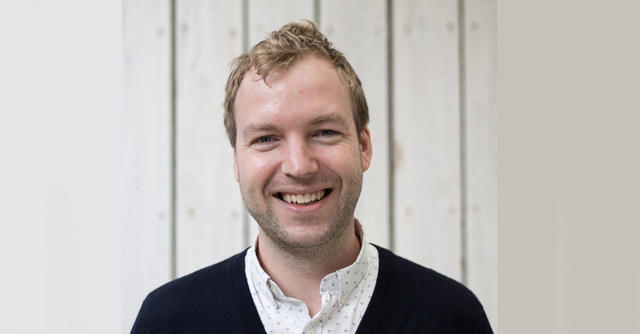 The Ministry of Stories is a writing and mentoring centre in east London, which supports young people aged eight to 18 to discover their gift for writing. The charity uses a range of programmes to help every young person that walks through its doors to realise their creative potential, and to build confidence, self-respect and communication skills. After engagement with workshops and mentoring, the Ministry of Stories offers a publishing platform so that the exciting voices of its young writers can be shared with the world. As well as its network of over 500 volunteers, the charity has had visits from famous writers such as David Nicholls and Zadie Smith, and actors such as Colin Firth and Emma Thompson.
Rob Smith joined the Ministry of Stories in March 2019 from Bow Arts, where he led a far-reaching programme of arts and learning opportunities for young people across London. 
"I am always inspired by the ideas and imaginations of young people, and look forward to supporting the next generation of great story makers we will help to create."
Follow the story on Twitter at @Mini_Stories.
Trustee of the Month – Anthony Impey, Heart of the City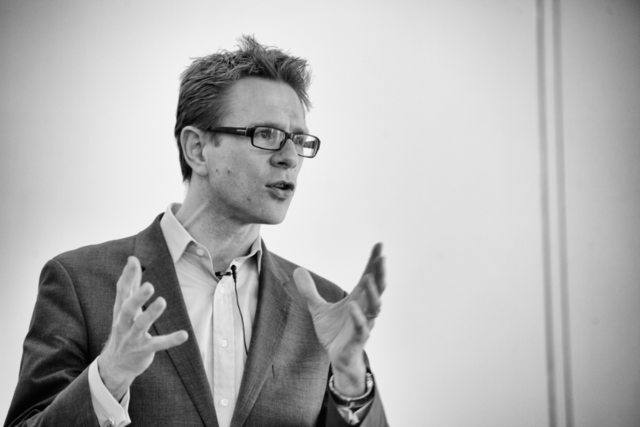 Anthony Impey is an experienced entrepreneur in the tech sector. He was motivated to become a Trustee because he believes that it's important for business leaders to actively contribute to the communities in which they operate. With this in mind, he wanted to apply his entrepreneurial and commercial skills to help support the growth and development of a charity.
He chose to participate in the Trustee Leadership Programme as he thought the programme would develop his knowledge, build his understanding of good governance, and drive his overall professional development.
"The programme was superb; packed with information and expert advice on how to be a first-class trustee. Even at the end of an exhausting day, it was stimulating, engaging and motivating."
Anthony is a Trustee at Heart of the City, and at the Foundation of Nursing Studies. Since becoming a Trustee, Anthony has found it to be one of his best professional experiences. By applying the expertise and skills of his day-to-day role in a different environment, he is able to have a huge positive impact on the community.
Follow Heart of the City on Twitter at @HOTC_UK.
More by posts by Naomi Chapman