Pick of the Month - July 2019
12 July 2019 | By Poppy Facer
Over half way through the year already - where has the time gone? We continue to be amazed by the exceptional Charity Leaders, Entrepreneurs, Trustees and Arts Fundraising and Philanthropy Fellows, here is our pick for July:
Social Entrepreneurs of the Month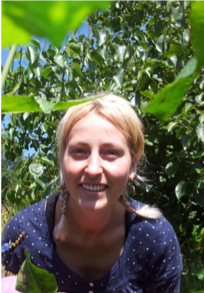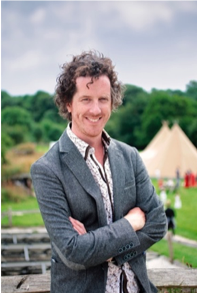 Down to Earth Project is an award winning social enterprise with a 14 year track record in supporting people to bring about positive change in their lives through meaningful outdoor activity. 
The company was founded by Jen and Mark McKenna through combining their passion for therapeutic development, natural building, equality and bringing out the best in people. Jen is the main consultant in traditional and natural building projects and is fully trained as a Gestalt Psychotherapist (UKCP registered). Mark manages the social enterprise and with his background in working with 'hard to reach' groups and developing practical approaches to sustainability, develops the pipeline of work for the company. 
Down to Earth uses traditional and sustainable building methods to offer fully accessible and inclusive commercial construction projects to diverse community groups. Its Learning and Well-being programme combines innovation in health care with innovation in education to produce transformative approach to working with people. Its Adventures programme captures audiences with remarkable adventures along the stunning Gower peninsula, bringing out the best in people through experiencing the very best of the outdoors. 
You can follow the company on Twitter: @D2EProject
"We created Down to Earth to show how people who are often on the edges of society can be at the very centre of transforming their lives and the communities they are based in.  After 14 years, we are amazed at what people can achieve when given the chance and the support to create a brighter and better world.  We're even more excited about what's going to come next…"
Charity Leader of the Month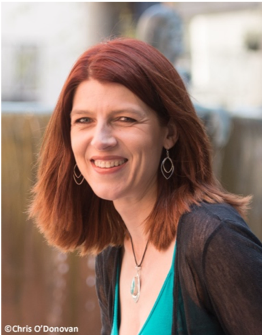 Create is a London based charity empowering lives through the creative arts across the country. Founded by Nicky Goulder in 2003, the charity focuses on engaging the most marginalised participants through inspiring, sustainable arts programmes in areas where provision is poor and engagement in the arts is therefore low. Create works specifically to prioritises seven participant groups: young patients, disabled children and adults, young and adult carers, schoolchildren in areas of deprivation, vulnerable older people, young and adult prisoners, and marginalised children and adults. Through an extensive, UK-wide programme, the charity engages children and adults within schools, hospitals, carer centres, homeless shelters, prisons or anywhere that has a low art provision. 
Nicky founded the charity on the motivation that the creative arts can empower lives. She is motivated by her longing for a fair, caring, inclusive society in which every individual can fulfil their potential. Prior to founding Create, Goulder was the Chief Executive of the Orchestra of St John's and has extensive experience in creative arts management. In the last two years alone Create has designed and delivered 48 projects across the UK with 850 creative arts workshops, supporting 1,672 disadvantaged and vulnerable participants. 
Follow the work of the charity on Twitter: @createcharity
"When I founded Create 16 years ago my vision was to bring the joy of the creative arts to the most disadvantaged and vulnerable children and adults across the UK, enabling them to feel empowered, upskilled and connected."
Trustee of the Month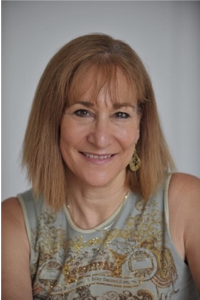 Our Trustee of the month is Fern Potter, Director of Development (Interim) at the Birmingham Royal Ballet and Founding Director of Essexdance. Fern is also a trainer at Arts Fundraising & Philanthropy and Arts Council England and is a Lecturer in Fundraising for the Cultural Sector at City at the University of London (MA Arts Management). 
Personal passion, affinity to the cause and the opportunity to utilise her existing skills in leadership, strategy, organisational change and fundraising to give something back to important causes were all key factors in motivating Fern to become a Trustee. She now holds multiple Trusteeships, sitting on the board at SAFE, Candoco Dance Company, National College of the Creative Industries and Viviana Durante Company. 
Speaking about her experience of Trusteeship, Fern said: "Being a Trustee is a fantastic opportunity to gain a new perspective on an organisation that you care about and to really get beneath the skin of the charity – far closer than you could ever be simply as an audience member. I think it's so important that Trustees make time to see what is happening beyond the Board papers by volunteering, to roll up our sleeves and get involved. It's brilliant being able to build a close relationship with the staff and having a concrete input into the work of the charity is very rewarding.I also fully believe that Trustees should give to their charity to the best of their capacity. This could mean offering up their connections or offering in-kind support but should also involve financial support. It's not about the amount of money that is committed, but the message that this sends to external funders. Even if some Trustees only give £10, the presentation of a Board that gives is important. Finally, I'd like to say that we need more people with a background in development to take on governance roles. I think that development offers a particular insight and a strong set of skills, not only in fundraising, but also in leadership, that are very valuable on charity Boards."
Fellow of the Month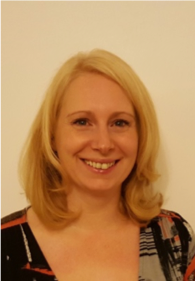 We are thrilled to announce that Nicola Eustonis Arts Fundraising & Philanthropy's Fellow of the Month.
Nicola is currently the Head of Museums & Galleries at the University of Liverpool, a role that she took up in May 2017. Here she is responsible for managing the Museums and galleries department, which includes two Accredited Museums and collections linked to the different University departments.
Nicola started her career in Museums at the Harris Museum & Art Galleryin Preston as a Collections Care Assistant whilst completing her MA in Art & Museum Management before moving to Leicestershire County Councilto take up the role of Curator of Collections Care.  
"I applied to become a Fellow as I felt it was an ideal and timely opportunity for me to develop my skills. Fundraising has become an integral part of Museum and gallery jobs in recent years due to cuts in budgets, however, very few Museums have the skills or resources to successfully fundraise. I have plans to apply for National Lottery Heritage Funding in the near future to redevelop one of the Museums that I manage and I feel that the Fellowship so far has been invaluable in helping me to think about the bigger picture and the audiences this redevelopment will benefit, really challenging my thinking as to why this is needed. In my application to become a Fellow I stated that the Fellowship is the catalyst for change that I have been looking for and now that I am a Fellow, I know this is truer than I could have realised!"
More by posts by Poppy Facer