Pick of the Month - March 2020
And suddenly, in the blink of an eye, it's March! 2020 is zooming past, but we love having these monthly round-ups to remind us of the incredible impact that our colleagues across the charity sector are having year round. This month we've got a fabulous Young Trustee, an innovative charity seed funder and a social enterprise supporting…social enterprise!
Trustee of the Month: Adam Neal, Meadow Arts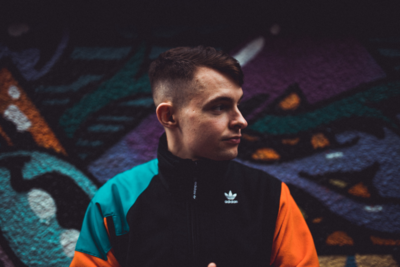 Adam Neal is a Young Trustee on the board at Meadow Arts. As an emerging artist he wanted to be directly involved within an arts organisation and charity to understand how they operate in a far more detailed way.
He described the Trustee Leadership Programme as:
"a complete bombardment of information. However, I do mean that in the most positive way possible. Before attending the programme I was still coming to terms with the full responsibilities of a trustee, and actually how trustees can work more proactively and efficiently in every area of governance.    All of this information, and much more, were covered throughout the day, and all of this information has already been of use within my role as a trustee. I wasn't expecting to meet such a diverse group of individuals on the programme, it was so beneficial to get to know everyone and learn from them."
Follow Meadow Arts on Twitter @MeadowArts 
Charity Leader of the Month: Mary Rose Gunn, The Fore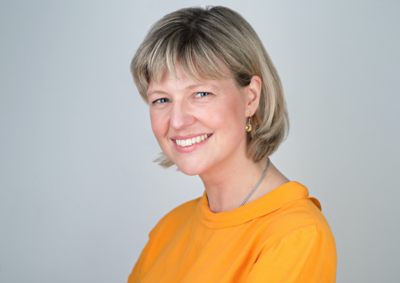 The Fore is a seed funder for the charity sector – unlocking 21st century solutions to society's greatest challenges. It brings together businesses, funders and social entrepreneurs to support and scale fresh solutions to pressing issues including knife crime, childhood obesity, and, food poverty. Its venture capital-style approach opens up access to funding and professional expertise for innovative small charities and social enterprises. 
Mary Rose Gunn, Chief Executive, has been running Bulldog Trust, the umbrella organisation for The Fore, since 2007. In 2012 she won support from the Golden Bottle Trust to pilot The Fore's innovative funding model and has been driving the expansion of the programme ever since. Prior to joining the Bulldog Trust, Mary Rose worked in politics and the media. She is a Trustee of the Margaret Pyke Trust and a Fellow of the Royal Society of Arts. 
"The Fore was founded to try and address some of the major issues facing small charities and social enterprises when they look to access funding and support. From my experience of working in the sector, I strongly believed that there was a better way of distributing funding, one that gave charities the power to say what they really needed, and funders the opportunity to create maximum impact. We are delighted that our collaborative approach, working across a range of business, public and social sectors, is offering social entrepreneurs and the leaders of small charities the flexible, bespoke support (in terms of money and skills) that they need in order to flourish. We hope to be able to support more organisations in this way in future."
Follow the Fore on Twitter @TheForeTrust
Social Entrepreneur of the Month: Gareth Hart, Iridescent Ideas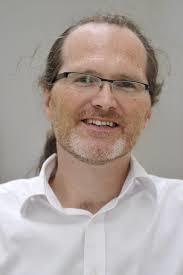 Gareth Hart is the co-founder of Iridescent Ideas CIC, a Plymouth-based organisation which supports social enterprises throughout the UK. Established in 2011, Iridescent Ideas offers guidance and services to social enterprises at all stages of their development; from establishment to proving their track record. Based in Plymouth, Gareth led the successful bid that saw Plymouth recognised as the UK's first Social Enterprise City. Iridescent Ideas has supported a wide array of organisations, including the Eden Project and the University of Plymouth, which it successfully supported in the creation of Peninsula Dental, a multi-million pound social enterprise.
"We just love social enterprise! We are proud to work in Plymouth, the UK's first Social Enterprise City. Our social enterprise journey has taken us all over the UK and Europe and we are lucky to work with some great partners like SEUK, the Social Enterprise Mark, School for Social Entrepreneurs, Plymouth Social Enterprise Network and many others. Running a business is a wonderful adventure; challenging at times but well worth it. As a company we've grown, learned, created jobs and helped hundreds of people set up social enterprises. This is the essence of social entrepreneurship for me: you are creating your own destiny and the shape of the world around you. I wish I'd started in social enterprise earlier than I did."
Follow the journey on Twitter @IridescentIdeas
Fellow of the Month: Steph Hawke PhD, Curious Minds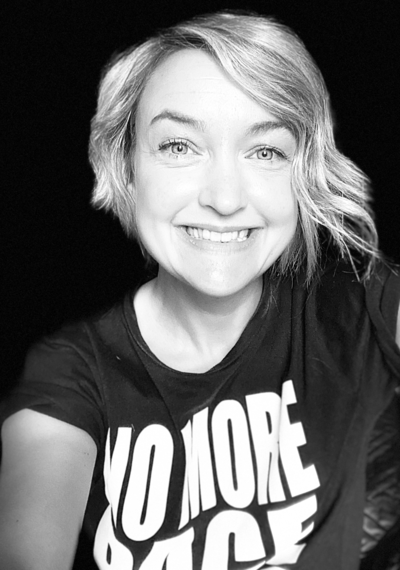 Steph Hawke PhD is now Head of External Funding and Policy at Curious Minds. Curious Minds is Arts Council England's Bridge Organisation in the North West, working to connect children and young people with the best art, culture and creative learning.
Since completing the Arts Fundraising & Philanthropy Fellowship, Steph has supported a number of schools and arts organisations to raise funds and helped Curious Minds to extend its work internationally with support from Erasmus+.
Speaking about the Fellowship, Steph said:
"The Fellowship year helped me to understand the variety of approaches to fundraising in the sector. I enjoyed meeting others, sharing experiences, and testing my ideas with mentoring and coaching."
Follow Steph on Twitter at @StephHawke
More by posts by Naomi Chapman