Pick of the Month - May 2020
Cause4 has been blown away by the response of the third sector to the pandemic, so this month we're looking at how four leaders across the sector are adapting to COVID-19 in amazing ways. 
Trustee of the Month: Joolz Casey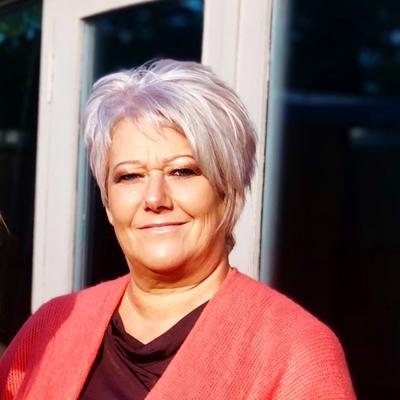 Joolz Casey is Trustee at Creative Support. Distressed by her experience as a teen volunteer of how we treat our elderly and vulnerable, she wanted to do her bit to change this, building a career in health and social care. For her, becoming a Trustee within a social care charity was a natural next step.
Joolz attended the Trustee Leadership and Emerging Chairs Programmes in Manchester last year with her board, and found the days a great opportunity to reflect as a Trustee group. Due to Covid-19, the board now meets digitally, and Trustees have begun to communicate on a chat tool. The board is moving to a full digitalisation of papers, minutes and more.
"The most important change due to Covid-19 has been in understanding, kindness and camaraderie. Being a social care charity provider at this time is challenging, troubling and at times very sad…I feel in the eye ofthe trouble we have most definitely pulled together in strength and in support of what's most important: thesafety and life of all our vulnerable people, and staff. My hat goes off to the CEO and the whole executive team, and to all of my fellow Trustees for uniting in one purpose."
Follow Creative Support on Twitter at @crtvspprt
Social Entrepreneur of the Month: Esther Foreman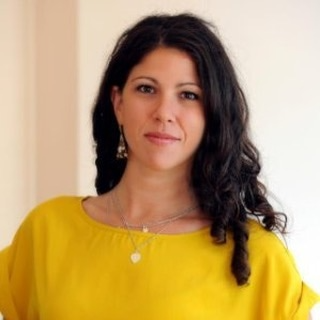 Esther Foreman is CEO of The Social Change Agency (SCA), the UK's leading movement building agency, which delivers strategic support, governance and programme management to charities, funders and grassroots organisations. 
In response to the pandemic, The Social Change Agency launched a free platform that helps community groups easily manage their money, acting as a fiscal host to remove risks associated with using personal bank accounts. So far over 70 groups are using the service. 
"It's crucial Covid-19 support groups put the right systems in place to manage their money if they are to sustain their efforts…When we looked around at the emergency response efforts from individuals and communities in the UK, it seemed like there was a gap in provision. We've got a long track record of helping grassroots groups work through their challenges, so it just made sense to … support the groups responding to the current crisis. With the right tools, common pitfalls around managing money can be avoided and groups can go on getting support to the most vulnerable ..."
Follow the Social Agency on Twitter at @SocialChangeAg
Fellow of the Month: Ariana Musiol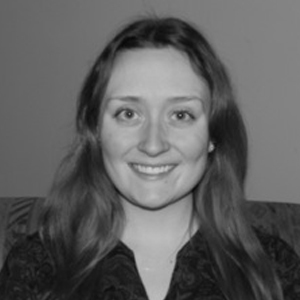 Following her Fellowship, Ariana Musiol stayed at the South London Gallery, working on the gallery's membership programme, trust fundraising, and events. She then moved to the National Youth Orchestra of Great Britain (NYO), where she is now Head of Individual Giving.
"The amount of support, training, and resources we had available [from the Fellowship] was game changing, and having a formal fundraising qualification from Leeds is also a really strong selling point…Thebest legacy of the programme is the network of my fellow Arts Fundraising & Philanthropy Fellows. Having been through it together, when we get together we're all on the same wavelength, and we've helped support each other through new roles, going freelance, and much more. It is amazing to think that theprogramme was only one year considering how far it is has propelled each of us."
Ariana has been overwhelmed by the outstanding response to COVID-19 from the NYO community. Having the annual spring concerts cancelled was sad for everyone, but beneficiary musicians have moved online for a Digital Spring Residency, as have the fundraisers: inviting donors to raise a glass 'together, but apart' at a Zoom Reception ahead of an archive broadcast on BBC Radio 3.
Follow NYO on Twitter at @NYO_GB
Charity Leader of the Month: Gabby Edlin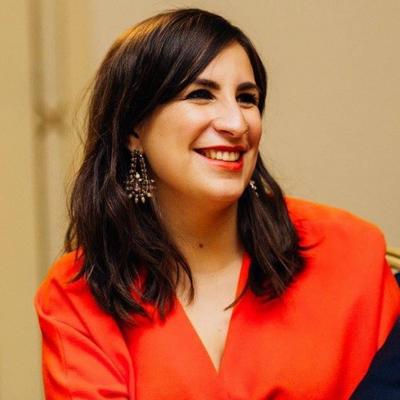 Bloody Good Period (BGP) was started by Gabby Edlin, now providing period products to over 1,500 people per month through 50 drop-in centres. With Gabby at the helm, BGP has evolved further, running education initiatives and tirelessly campaigning.
"I started Bloody Good Period when I realised that period supplies weren't routinely being given out at drop-ins for asylum seekers and refugees. They were only available in 'emergencies' - but every period is an emergency if you don't have what you need. A big part of what we do is also talking about periods- they are a normal, healthy part of life, and we should all be able to talk freely about them and get the information, and products, we need." 
BGP recently launched its 'Periods don't stop in a pandemic' campaign, that is highlighting the urgent need for its continuing work as the country responds to Covid-19. It has directly delivered much-needed period products to those most in need, and has also implemented a trust-based system for collecting products that adheres to social distancing guidance. The team is working tirelessly to get people the products they need, and financial support is vital to cover both the costs of products and delivery.
Follow Bloody Good Period on Twitter at @bloodygood_
More by posts by Naomi Chapman