Pick of the Month - November 2019
Remember, remember, it's Pick of the Month for November! We're so excited about this month's round up of changemakers in the charity sector. The work that these leaders are doing is making a huge difference in many areas: from the arts, to refugees, to homelessness. 
Arts Fundraising Fellow of the Month - Hannah Vallis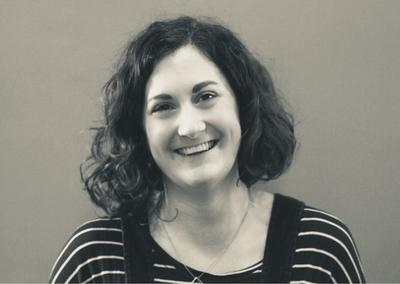 Hannah has recently moved into a new role as Learning Manager at The Hepworth, Wakefield. She was previously Programme Manager at East Street Arts, responsible for the public facing work of the organisation. Hannah has worked in a variety of programming, curatorial and arts-related outreach roles at organisations including Tate and King's College London. She is particularly interested in art outside of the traditional gallery environment and the social and civic role of art in society.
Speaking about the Fellowship, she said:
"The fellowship has helped me develop a critical understanding of the wider sector and the challenges that cultural organisations are facing in the current climate. This has enabled me to take a more informed approach to my working practice and the peer led learning sessions  have been invaluable."
Follow the Hepworth Gallery @HepworthGallery
Social Entrepreneur of the Month - Zakia Moulaoui – Founder of Invisible Cities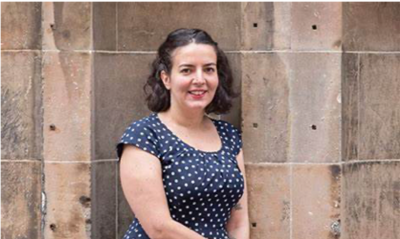 Invisible Cities is a social enterprise that trains individuals affected by homelessness to become walking tour guides of their own cities. By providing locals and tourists with an alternative way of perceiving the city, the enterprise aims to overcome the stereotypes that are often attached to those affected by homelessness by showcasing their immense potential and creativity. In particular, its training focusses on building confidence, public speaking and customer service – all key building blocks that facilitate individuals to gradually integrate back into society and improve their self-esteem. 
Invisible Cities is built around the notion that those that have experienced homelessness or social disadvantage in a particular city have experienced their surroundings through a different lens and thus can provide a unique perspective compared to the average tour guide.
Zakia Moulaoui founded Invisible Cities in 2016 and now dedicates 100% of her time to its growth and finding new ways to replicate this model across the world's cities. Since its inception, Invisible Cities has expanded from Edinburgh to Manchester and Glasgow!
Zakia has extensive experience working with local and international charities. Her career portfolio includes her work as the Director of International Partner Development at the Homeless World Cup Foundation as well as going on to work for Scottish Social Enterprise Social Bite and the Social Enterprise Academy. 
Zakia said:
"Invisible Cities is all about empowering people to find their voice and tell the story they want to tell, while using the background of our cities and make tourists and locals discover them differently. We are very proud of the very positive feedback we keep receiving, with the most common review being 'it is like going on a tour with a friend'."
Follow the amazing journey of Invisible Cities on Twitter: @InvisibleEdin
Charity Leader of the Month - Marchu Girma – Deputy Director at Women for Refugee Women
Women for Refugee Women is a charity which supports and empowers refugee women to tell their own stories and to campaign for a fairer asylum process. It works to provide a safe space for refugee and asylum-seeking women and runs English lessons, drama and other activities to build their confidence and skills. To share its knowledge across the sector​ and beyond, the organisation publishes robust research on the experiences of refugee women and works with policy makers.
Having arrived in the UK in 1995 as a child refugee, Marchu has worked hard to rebuild her life and grow as an inspiring advocate for refugee women. For over 10 years, Marchu has dedicated her energy to improving the lives of refugee women. 
In her role as the Deputy Director for Women for Refugee Women, she is passionate about empowering refugee and asylum-seeking women to speak up about their experiences, and enabling them to use their voices for change. In 2017, Marchu was invited by UN Women to speak at their annual Commission on the Status of Women conference at the UN headquarters in New York.
Women for Refugee Women has been successful in reaching out to a network of around 250 refugee and asylum-seeking women to develop their confidence and skills. It has also worked in partnership with other organisations to campaign for the end to the detention of asylum-seeking women for immigration purposes in the UK. In 2016, their campaigning resulted in a 72-hour time limit on the detention of pregnant women.
Marchu said:
"What inspires me is seeing the resilience of the refugee women I work with and knowing that I am making a difference in their lives. Regardless of the struggles that they have been through they shine and maintain hope for a better world."
Follow the journey on Twitter: @4refugeewomen
Photo credit Elainea Emmott
Trustee of the Month - Helen Michaels – Campaign for Better Transport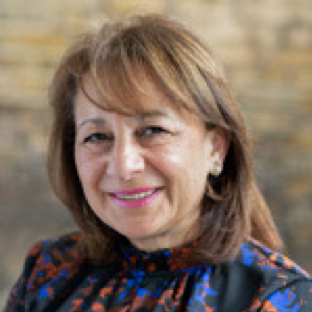 Helen is committed to improving governance in the charity sector, which has recently been bruised by some high profile cases of failure in governance and negative media attention. She became a Trustee to put this intention into practice and get some first-hand experience of the practical aspects of governance. Helen participated in the Trustee Leadership Programme to meet a network of prospective Trustees and to develop her understanding of the theory behind the role. The course added to her understanding of what you need to be aware of to be effective as a Trustee.
Now that Helen is in a Trustee position, she is looking forward to working with colleagues to achieve best practice governance. Less than a month into her role at Campaign for Better Transport, it is too early to see Helen's progress in achieving this, but Cause4 is excited about the impact Helen will go on to have. 
Helen's advice for potential Trustees is:
"Don't become a Trustee just to get this on your CV.  Make sure you are committed to the charity's purpose and share the charity's values.

Be aware of the time commitment needed to be effective in the role.

Don't take on more than two Trusteeships at a time. This will help you dedicate the time and energy required."
More by posts by Naomi Chapman