Pick of the Month - September 2019
It's officially September, which brings the start of Autumn and a 'back to school' feeling, and means that it's time for another Cause4 round up of four inspiring individuals leading the sector in charity leadership, social entrepreneurship, trusteeship, and fellowship.
Charity Leader of the Month, Nikki Barnett, C4WS Homeless Project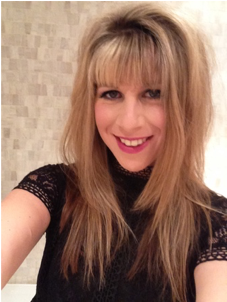 C4WS Homeless Project exists to support those without a home to rebuild their lives. Founded in 2005, the charity started with a group of seven churches that took it in turn to provide free shelter and food for thirteen of the coldest weeks of the year. As the charity grew, 13 churches offered shelter for five months of the year and added onto the charity's service by offering welfare support. This entailed holistically working with each individual to support them around mental and physical health problems, addiction issues, immigration matters, welfare advice and housing advice.
Now, C4WS Homeless Project has a mentoring and befriending scheme, English classes, a weekly Friday drop in club, The C4WS Jobs Club, a hosting scheme 'Home From Home' and a Sunday Club that runs alongside the shelter.
Nikki Barnett is the Project Manager at C4WS Homeless Project. Nikki oversees the work of the team, providing the direction and vision alongside its Trustees. She is one half of the Welfare Team which works with guests referred into the shelters, to help them secure appropriate accommodation and support them with any other needs they might have such as physical health, mental health, literacy, budgeting, employment and legal issues.
C4WS Homeless Project supports 300 homeless people a year, supported by the 800 strong volunteer force.
"A big part of what I do is ensuring that the help provided by the staff at C4WS and our amazingly dedicated volunteers helps someone far beyond that initial 28 day stay in the shelter with us. Our aim is to make real, long lasting and sustainable change in someone's life – and I really feel that our service does this. We have an outstanding track record of finding more stable move on accommodation for over 90% of those who engage with our service, and I'm proud to be a part of that positive change."
Follow the journey on Twitter: @C4WSCamden
Social Entrepreneur of the Month, Katharine Hibbert, Dot Dot Dot Property

Dot Dot Dot is a social enterprise that specialises in socially responsible property guardianship – an arrangement in which people are granted accommodation within a property in exchange for essentially being a 'guardian' and ensuring that the property is in good condition. This results in a win-win situation where residents are able to find affordable homes whilst keeping vacant buildings in great condition and local communities thriving. 
As the Founder and Director of Dot Dot Dot, Katharine Hibbert leads on strategy and oversees the day-to-day functions of the organisation. She originally came up with the idea whilst researching Britain's wasted houses for her first book, Adventures on the Margins of Wasteful Society. Acknowledging that there is a clear problem, Katharine set out to create a social enterprise that would benefit both the British housing system and local communities of varying socio-economic status. Thus, Dot Dot Dot has been working in the interests of local communities since its inception in 2011. 
The social enterprise has now housed over 1,000 property guardians. Dot Dot Dot is a cause that is open to everyone to get involved, whether to open up a new way of living for some or to make existing lifestyles easier and more affordable for others. Not only does it promote property guardianship, Dot Dot Dot also asks its guardians to volunteer for 16 hours a month at a charity of their choice – helping to build conscientious, happy and caring communities.  Collectively, Dot Dot Dot's guardians have given more than 200,000 hours to good causes – the equivalent of 130 years of full-time work.  Katharine herself volunteers as a trustee for Headway East London, a charity that supports brain injury survivors, and for Islington Cycling Club, supporting grass-roots racing.
To find out more about property guardianship at Dot Dot Dot, click here, or follow its progress on Twitter: @3dotproperty
"It's always incredibly satisfying to see what a difference inexpensive, well-managed housing makes to our residents' lives – freeing people from the burden of paying unsustainable rents often liberates them to live more comfortably, make bolder life decisions and to give more back to their communities through volunteering they are excited about." 
Trustee of the Month, Steven Letoi, Thyme to Transform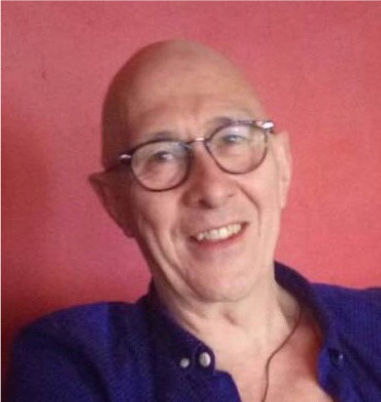 Cause4's Trustee of the month is Steven Letoi, who completed the Trustee Leadership Programme this year. Steven was drawn to becoming a trustee from his career in mental health as an independent prescriber for Tower Hamlets PCT. He has since become a trustee for the new charity 'Thyme to Transform' which works to relieve mental illness and provide treatment and care through providing facilities for therapeutic work and recreation. 
After completing the Trustee Leadership Programme, Steven felt he had formed a solid foundation of knowledge and understanding of the core areas of a Trustee's due diligence, responsibilities and liabilities, and that the programme provided interesting and helpful information regarding the role. Speaking about the Trustee Leadership Programme, Steven said:
 
"I expected to hear information regarding the role but the depth of information provided was exceptional."
His advice to those interested in becoming a trustee is:
"Know what you are signing up for, and have a passion!"
Fellow of the Month, Rebecca Morgan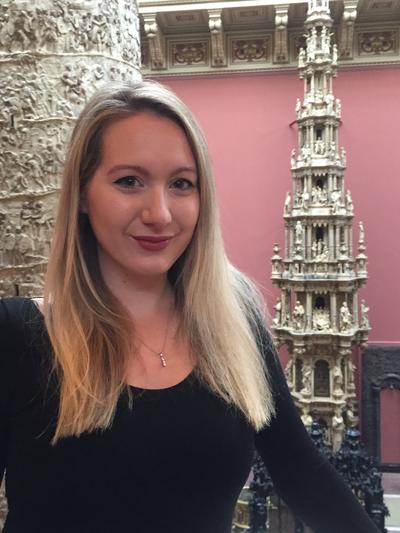 The Arts Fundraising & Philanthropy Fellow of the Month this September is Rebecca Morgan, Philanthropy Manager at the Victoria and Albert Museum in London. She focuses on individual giving within the team that is responsible for securing funds for the V&A's capital projects, exhibitions, learning programmes, and acquisitions. 
Before she worked at the V&A, Rebecca was a Development Assistant at the Royal Institute of British Architects, where she worked on the Patrons and Friends membership programmes. 
Speaking about the fellowship, Rebecca said:
"The Arts Fundraising and Philanthropy Fellowship has been invaluable in broadening my understanding of fundraising across the Arts sector. As a result of meeting other Fellows, I have gained a much greater awareness of some of the challenges and experiences shared by fundraisers based in different Arts organisations across the UK.

Alongside the Fellowship residentials, the sessions delivered as part of the National Easter School for Fundraising and Leadership provided a very constructive and inspiring programme which combined practical skills-based training and academic teaching in business theory and change management. Finally, I have really enjoyed having the opportunity to grow my personal network of fundraising peers as well as benefit from having a mentor to share my experiences and reflections with throughout the year."
More by posts by Naomi Chapman