Pick of the Month - September 2020
2 September 2020 | By Naomi Chapman
This month's sector round-up features a Charity Leader and a Trustee furthering causes close to their hearts, a social enterprise supporting refugees, and an arts fundraiser raising vital funds through Covid-19. We never cease to be inspired by individuals across the sector delivering amazing work – if you'd like to recommend someone to be showcased, get in touch.
Charity Leader of the Month – Jon Arnold
Jon Arnold is the Chief Executive of Tiny Tickers, a charity that works to improve the early detection and care of babies with serious heart conditions. The charity was founded in 1999 by world-renowned foetal cardiologist Dr Helena Gardiner, when she realised many of the babies she was caring for could have been helped earlier. Jon was inspired to join the charity in 2013 as the parent of a child who has had open heart surgery for a major defect: knowing first-hand the importance of early diagnosis and action. Jon also brings his experience from his career in the media and as a Trustee to his role, and sits as a representative on the NHS England Clinical Reference Group for Congenital Heart Services. 
"Leading a small national charity is such a varied and rewarding role. As the parent of a CHD patient myself, I feel fortunate to be in a position to help other families in what can be an exceptionally difficult time. We've built a fantastically-talented team at Tiny Tickers - there are only six of us on the staff but we consider ourselves a small but mighty team. Joining as a sole employee and having built the team up to the size it is has been a really interesting process. We've achieved so much already, but the most exciting part of my role is what is yet to come - we are very ambitious and have a lot we want to do to help more babies with serious heart conditions, their families, and the health professionals who look after them."
Follow Tiny Tickers on Twitter at @TinyTickers
Social Entrepreneur of the Month – Onaseye Onabolu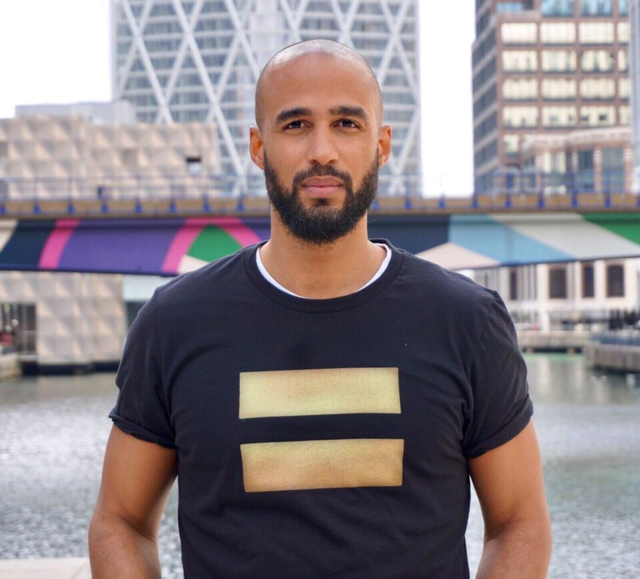 Sona Circle  is a recruitment social enterprise that connects socially conscious employers with the skilled and dependable refugee workforce and has a track-record of promoting equality in the workplace and in employment for Refugees, Asylum Seekers, Immigrants and BAME individuals alike.
In its newest campaign, #EqualTees, Sona Circle invites members of the public to take an active stance on promoting true equality across the nation. By purchasing and wearing an Equal Tee, an individual does not just contribute to the social responsibility of looking after those in need, they are also making a public statement that discrimination and prejudice needs to end.
"It's time for us to come together as a community to take a stand for what we believe in. This is true equality in society, in the workplace and on the streets of our neighbourhoods. By wearing an Equal Tee you are standing in solidarity with any group in society that has been unfairly treated or discriminated against, this goes further than refugees and asylum seekers, it includes the Black Lives Matter movement, LGBTQ+ rights, gender equality and BAME rights."
Follow Sona Circle on Instagram and Twitter @SonaCircleApp
Trustee of the Month – Nick Bird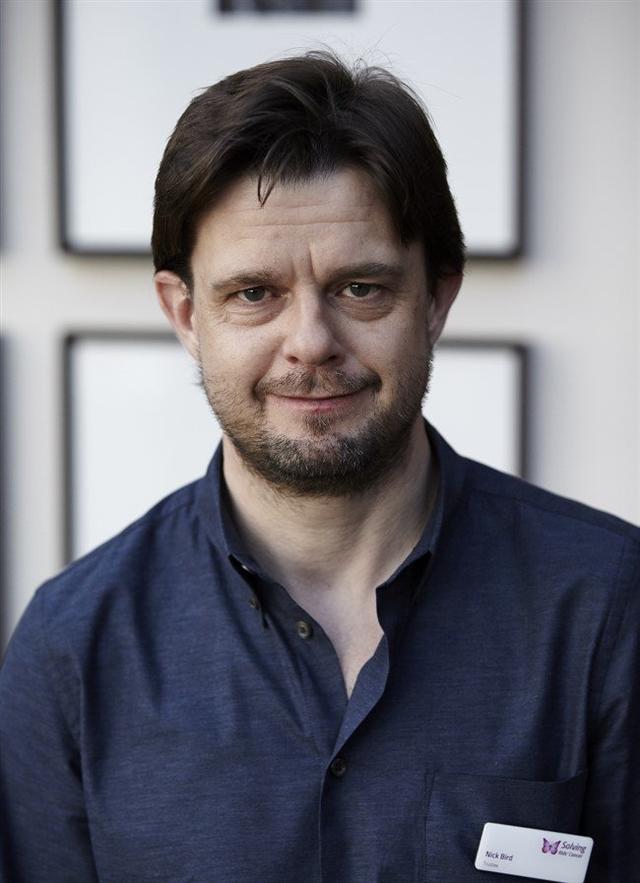 Nick Bird is Chair of the board at Solving Kids' Cancer, a charity helping those affected by Neuroblastoma, a high risk cancer affecting mostly young children. Nick first started his relationship with the charity in 2009, when his son, Adam, was diagnosed with Neuroblastoma. Adam died in 2013, and a few years later Nick decided to join the board of the charity. 
"After some careful thought I decided I wanted to both give something back to the charity that had helped my own son, and do more to help other children and their families affected by this devastating cancer that took my son."
Solving Kids' Cancer already had an active and committed board that were able to make important and difficult decisions rapidly prior to the onset of Covid-19, so changes to governance in the last six months have largely been around adopting new technology. The financial difficulties of the pandemic have affected the charity and the next period is uncertain, meaning that Board meetings currently involve greater financial oversight and focus on budgets and forecasts.  
Nick's advice for someone considering being a Trustee is to ensure you understand and appreciate the level of commitment and responsibility associated with a given role. This will depend to some degree on the size and nature of a charity, and current Board composition, but Trustees are ultimately and legally responsible for what happens in their organisation - being a Trustee is not the same as being a part-time volunteer. 
"Find a charity where you feel you can make a positive contribution and help to make a difference to your beneficiaries. The better you feel about what you're doing individually and collectively, the more enthused, engaged, and better, you'll be"
Follow Solving Kids' Cancer on Twitter @SKC_Europe
September is Childhood Cancer Awareness Month, a time to recognize the children and families affected by childhood cancers and to emphasize the importance of supporting research in this area. 
Fellow of the Month – Michaela Clayton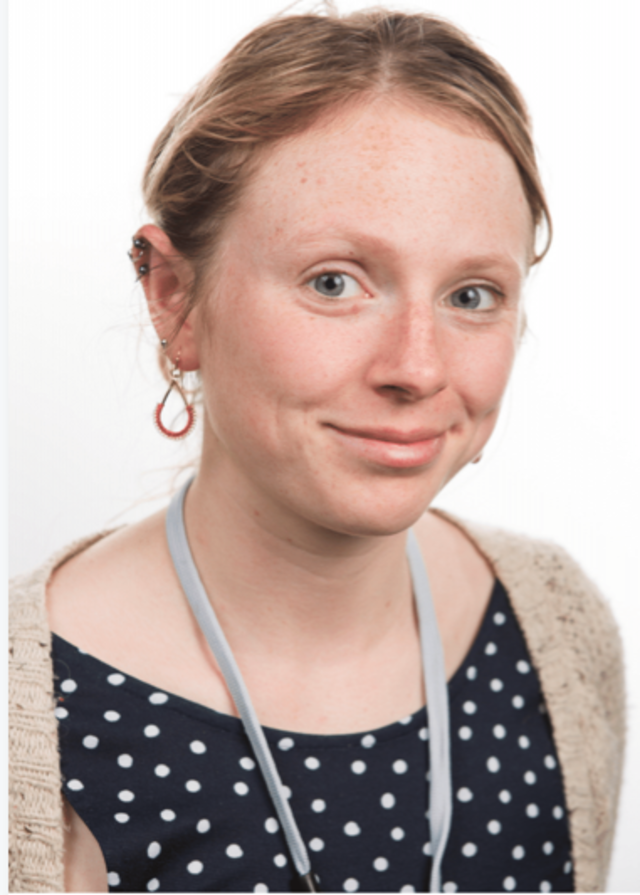 After her Fellowship with People United, Michaela became Trusts and Foundations Officer for Cardboard Citizens, a theatre company creating work by, with and for people who have experienced homelessness. In June 2020 she was promoted to Development Manager, where her notable achievements include securing over £150k of emergency core income in the past 5 months, successfully supporting all aspects of fundraising during the Covid-19 restrictions to ensure the future stability of Cardboard Citizens.
"For me, home working was something I never expected to thrive at. Citz supports some of the most vulnerable people in society, and these people will continue to need our support during the pandemic. My role significantly changed over these few months – I started to learn about individual giving and corporates, looking for new ways to bring support in. Working closely with the Executive Director and CEO, we began to raise the money needed to keep Citz afloat, which resulted in my promotion to Development Manager. 

In July, restrictions started to lessen, and things began to feel normal. I started to go climbing every weekend in the countryside. In a city I didn't feel safe in, the countryside was a beautiful break from it all and I began to think… We can work from anywhere right now. This is the only opportunity I may have to work from anywhere while working for the arts and cultural sector."
You can follow Cardboard Citizens @CardboardCitz and Michaela herself @Mecca_Bingo. Find out more about how working from home has changed Michaela's life for the better in our latest Arts Fundraising & Philanthropy blog here. 
More by posts by Naomi Chapman