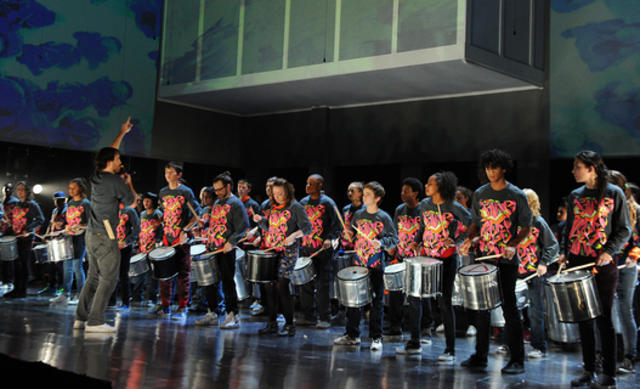 The programme was devised in partnership with Cause4 and its CEO Michelle Wright, an alumna and fellow of the Guildhall School (Violin 1995-1999) who had a five-year career as a professional violinist in London Orchestras, and charities before founding Cause4.
The scheme is the only incubator in the UK dedicated specifically to the performing arts, and possesses the expertise to assess the feasibility of new creative ideas as a world-leading conservatoire and business school. Whilst sensitive to the needs of performing artists, it also prepares musicians and actors for the commercial reality of today's careers.
Since 2013, the scheme has incubated over 30 business and social ventures, equipping individuals with the skills, networks and expertise needed to be successful. Over 90% of its entrepreneurs are successfully managing sustainable careers in the performing arts.
We also offer a range of short courses and events for anyone interested in creative entrepreneurship. Keep up to date with our latest news and follow us on Twitter and Facebook @GuildhallCreativeEntrepreneurs.
---
Case Study: Docklands Sinfonia
Docklands Sinfonia is the only high-quality symphony orchestra based in the heart of East London's Docklands. Since joining Creative Entrepreneurs, the organisation has increased its fundraising by three times and inspired over 2000 children in Tower Hamlets through its charity concerts.
'Thank you for a wonderful course that has really helped the orchestra and I move forward with our dreams''

Spencer Down, Founder & Director, Docklands Sinfonia